Entertainment
Is MSNBC's Luke Russert Married to Jake Sherman? Or, Is It Just a Rumor: Career, Girlfriend and Weight Loss
Speaking of such human-interest news, the personal life of Luke Russert has been quite a roller-coaster ride in the past few years. From rumors of him being bisexual to the rumor of being engaged to the love of his life, he has stunned everybody being an unpredictable man.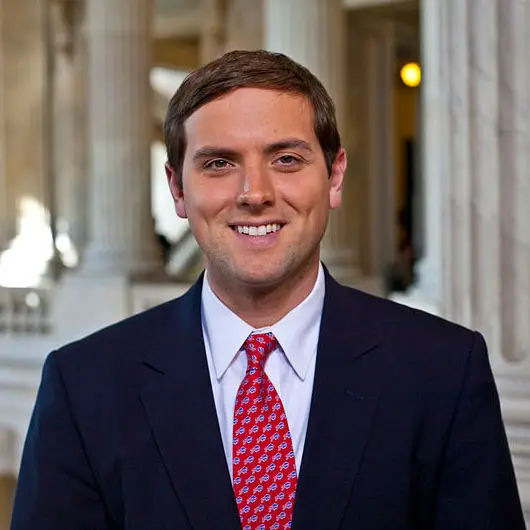 Quick Information
Girlfriend

Not Known

Rumors

Gay

Official Site

lukerussert.net

Weight

N/A

Height/ How Tall? N/A
College

Boston College

High School

St. Albans School

Career

2008-2016

Nominees

Emmy Awards

Awards

Emmy Award

Net Worth

Not Disclosed

Gay

No

Date of Birth Aug 22, 1985
Divorce/Split

Not Yet

Relationship Status

Single

Children/Kids

Not Yet

Mother

Maureen Orth

Father

Timothy J. Russert

Ethnicity/Race

White

Zodiac Sign

Leo

Profession

Journalist

Birth Place

Washington, DC

Nationality

American
NBC`s correspondent Luke Russert was best-known as a broadcaster of NBC news for bid goodbye to NBC in 2017. He expressed that he was looking for a different interest and wanted to explore more. Let`s find more about what he is doing right now, the truth behind gay rumors and relationship gossips.
Gay Rumors On April Fool
A news story was posted on The Daily Caller by reporter Betsy Rothstein that Russet took to Capitol Rotunda's rooftops where he had arranged a romantic dinner for his BFF, Jake, where he had popped the question to him. Most people had considered them to be friends, but only a few knew otherwise.
Their relationship only initiated after they read an NYT magazine cover story on bisexuality and realized that they could explore their feelings. The last we heard from them, it appeared as they were quickly looking to get married.
Are you shocked?-Yes, then you would be more shocked when you come across a picture further down the news story;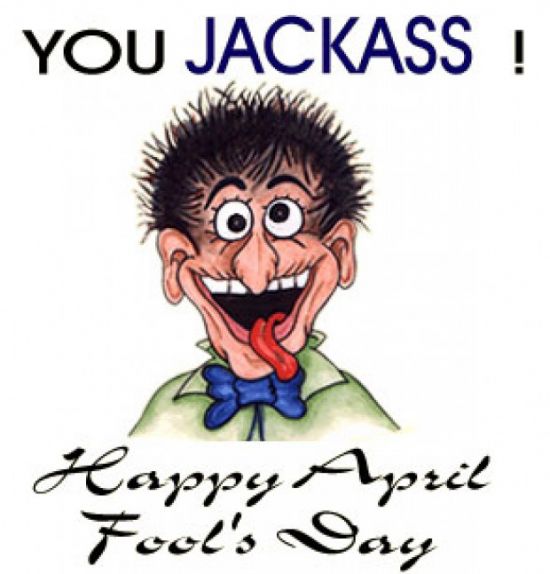 Happy April Fools Day picture is targeting the readers of the story (Photo: dailycaller.com)
Apart from the fact that the story not being funny as an April Fools prank, the reporter had the audacity to call the readers "Jackass."
After months of talks from the readers who were too hurried to read-only half the story, it came to an end when another news came up that Sherman was getting married but not with Luke; he was getting married to an attorney, Irene Jefferson.
Jake Sherman Married To Irene Jefferson
Sherman and Jefferson got married on February 15, 2015, only a year later of the prank story that he was engaged with Luke Russert. Only then would people re-read it correctly to notice their mistake on reading the not-so-funny prank of April 1st.
Russert has not commented any further on the matter, but something like that can be sorrowful to anybody.
Carries Father's Legacy
Russert is presently 35 years old. Graduated as B. A in History and Communication from the Boston College, Russert is known as the 'Golden Boy,' a title formerly owned by his father and used for him because of the possession of the same qualities as his father.
He lost his father, Tim Russert, who was a renowned journalist himself. But he has not let his father's legacy down.
He has set a name for himself in the journalism area and has even written a new introduction to his father, his best-seller called 'Big Rush' and Me.
When he was asked if he had known anything different about his father now that he following his footsteps in May 2014, Russert answered by saying,
"Absolutely," said Russert. "I love him even more. I was a amazed after working at NBC News for a few years how much of a 24/7 job it is."
Luke Russert Leaves NBC!
Luke Russert announced in June 2016 that he was leaving NBC nearly a decade after he joined the network. After nine years of history in the news channel, Luke revealed he was taking time off from political Journalism. He also let everyone know that he was not leaving NBC to join other news networks. He wanted some time away from the field of reporting to pursue his other interests. 
Moreover, sources suggest that Luke was growing weary of his work. For the right reasons, he has been working for NBC since he graduated from University and had been regarded as a replacement for his father, Tim Russert, for the longest time.  When he revealed that he was quitting, Luke pointed out his weariness stating,
It's fair to say my broadcast career began in an unusual way after college graduation and the death of my father . As a result, I threw myself into the work and never took time to reflect, to travel and to experience many things that would have given me a clearer sense of what my future should be. Now at 30, I look forward to taking some time away from political reporting and focusing my efforts on other endeavors that I've long wanted to pursue.
Longtime Co-worker Chuck Todd talked about his departure, stating. 
I have to say, I think he's slowly becoming the new mayor of Capitol Hill. I mean that in a good way. There's always a member of the press corps — like, after Carl Hulse left [the congressional beat for the New York Times], it's like, you know, I think Luke's working that beat very, very well. I really do. But it's not easy for him. He works really hard at it. He does a great job.
Furthermore, paying respects to Luke by stating that he was his own man and was not just defined as the son of "Tim Russert."
Where Is Luke Russert Now?
As of 2021, Luke can be seen exploring the world, traveling from one place to another. A close look on his Instagram suggests that he might surely have left the media field and is on to something new, maybe traveling. He is now in Washington, DC. 
Since his exit from NBC, Luke is not reported to have joined any professional job to date. 
Luke Russert's Short Bio:
Luke Russert was born on August 22, 1985. He graduated from St. Albans School in 'Washington D.C' and, by double majoring in Communications and History, received a degree in 2008. Tim Russert has been called an equal of Tim by many of his followers.
While he was completing his Master's Degree, he was also working for ESPN's 'Pardon the Interruption.' He shocked the world when recently, in July 2016, he left NBC. NBC had been his father's career for 24 years, and people thought his legacy would be continued thereby, Luke Russert. 
 In 2016, he was the correspondent for the show 'All in with Chris Hayes' and appeared as a correspondent up 2015 to 2016 and worked on NBC News special and other NBC shows alongside Andrea Mitchell, Chuck Todd, Tom Brokaw, Brian Williams, and much more.