Entertainment
Portia de Rossi's Grueling Struggle with Insecurities and Eating Disorder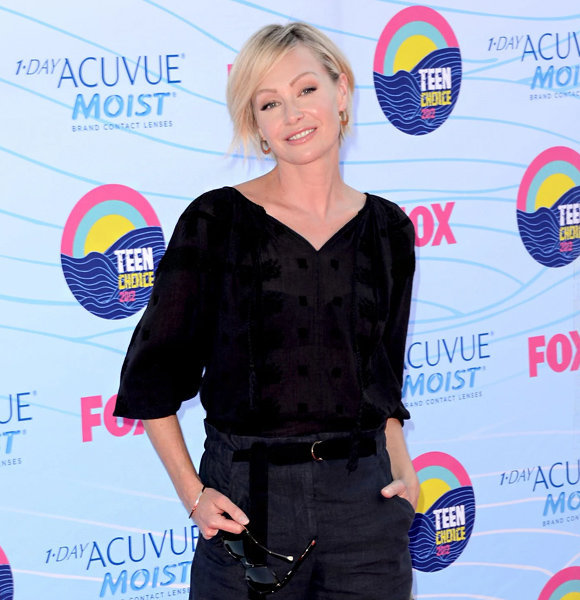 Actress turned businesswoman Portia de Rossi has left a memorable impression on viewers with her captivating beauty and talent. She has taken a break from the camera, but fans still fondly remember her performances.
However, her glistening smile hid a dark secret. She disclosed that she was suffering from an eating disorder during the peak years of her career.
Portia de Rossi's Eating Disorder
Being in front of the camera isn't as easy a job as one might think. When you're expected to look perfect from every camera angle, in every outfit, every day, it starts to take a toll on your image and self-esteem.
Unfortunately, Portia de Rossi had to go through the same. Toxic diet and 'skinny' culture are still prevalent in the mainstream media, and they were in their roaring heights in the 2000s and 2010s.
Coincidentally, those years were when Portia's career as an actress started to flourish, and she became a victim of the unhealthy diet culture. 
For the actress, body image issues started at the young age of 12. The 'Ally McBeal' actress sat down in The Oprah Winfrey Show to discuss her book 'Unbearable Lightness' and opened up about her struggles in the past.
Portia shared that the eating disorder was born out of her insecurities and the demanding body standards for women in the industry, leading her to go on a diet for projects.
And when the job was over, she would binge eat to satisfy her cravings.
The unhealthy cycle wasn't enough after she started getting job offers back to back, resulting in a far worse solution. She said,
I had to get the weight off faster, so I used laxatives, I used diuretics, and then when that didn't work, I was forced to purge...to throw up.
"Purging" refers to an unhealthy trick to weight loss where you eat something and throw up right after. Portia would often use purging as a quick way to keep off the calories if she couldn't stick to her diet.
"I hated binging, but binging momentarily gave me relief, because I'd been starving, really." she said
Psychologically, I just wanted to fill the void. But the purging, the purging made me feel more pathetic than just having failed yet another diet.
She had bulimia, a type of eating disorder, but even that did not cut it as Portia continued to struggle with bodily insecurities. So she did everything she could to put the extra weight off.
Portia de Rossi In The Year 2000 (Source: WireImage)
This toxic cycle of her eating disorder led her weight to drop to a concerning 82 pounds.
She would exercise vigorously, and her daily calorie intake dropped to as low as 300 calories, which is six times less than the recommended calorie intake for adult women.
Her physical state became a huge concern for the people around her. She realized this when her brother broke down in front of her at a family dinner. She stated.
I'd never really seen him cry before, and he just said to me, 'You're gonna die.' And it just woke me up. It was the thing that led me to think about getting better.
However, that wasn't the only pushing factor for her.
The psychological stress of the eating disorder was eminent. But, the actress only realized the physical stress her body was going through when she collapsed on the sets of a movie.
After being taken to the hospital, the doctors told her that her health was terrible and her organs were failing, which was an eye-opener for Portia.
You might like: Spilling the Tea on Gwendoline Christie's Husband
Then, she took the step forward to becoming a healthier person and began treatment for the eating disorder and anorexia. This time around, she met the love of her life, Ellen DeGeneres.
When Portia was dealing with health issues, she struggled because of her sexuality. She was afraid of coming out. But Ellen came into her life like a ray of hope and accepted her for who she is.
Fast forward to now, Portia is married to Ellen, and her health and shape are in great condition. She regained control of her relationship with food and has overcome past struggles.
Portia de Rossi is truly a warrior and has bravely won the battle with her eating disorder. Much like her partner, she is now active in philanthropic works, and she radiates beauty from inside and out.