Celebs
Priscilla Shirer and Her Husband Make the Perfect Team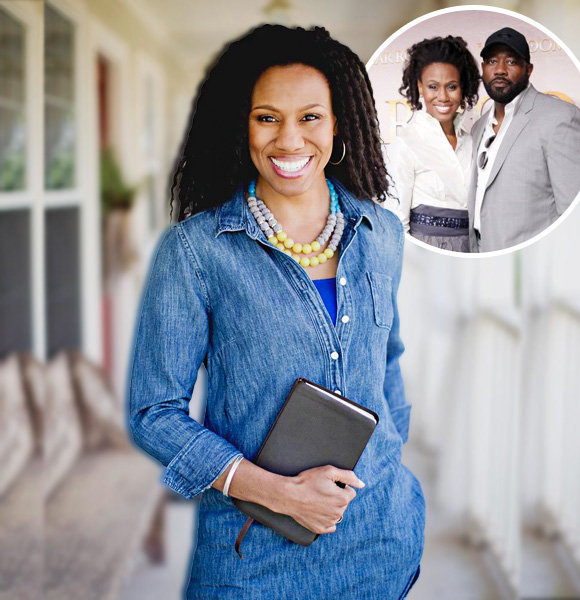 Priscilla Shirer is a name popular in the Christian media community. She is an author and motivational speaker who has devoted most of her work and life to her faith. 
She practices her faith religiously in her personal life as well. Priscilla makes sure to pass on the belief to her children, and her husband has her back through it all. In fact, she graciously credits him for being the backbone of her success. 
Who Is Priscilla Shirer's Husband?
Priscilla Shirer is married to her husband, Jerry Shirer. Jerry works with Priscilla on her foundation, Going Beyond Ministries. 
Sure, Priscilla is the face and star of the business, but her husband handles most things that go on behind the scenes. Consequently, they make a great team together, both at work and at home. 
You might be interested: Benjamin Crump's Children Are the Inspiration Behind His Work
The two are parents to three children; sons Jude Shirer, Jerry Jr. Shirer, and Jackson Shirer. Jerry is the man making sure things run smoothly for Priscilla at Going Beyond, but he's also a crucial helping hand around the house.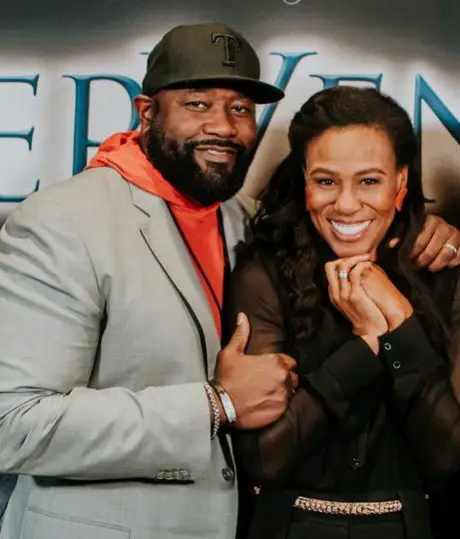 Priscilla Shirer and Her Husband, Jerry Shirer (Source: Instagram)
Both of them share their parental duties; cooking, cleaning, picking up the kids, and all that sort.
The balance is pretty immaculate as they complement not only each other's positive attributes but they also pick up where the other one is lacking.
Priscilla opened up about how things run in the Shirer house with Lifeway. Sure, she's a star on stage when she has the mic in her hand, but she confessed that she's not too good with tiny details. 
That's when her husband comes in. "Our ministry wouldn't be what it is without Jerry at the helm," she said in appreciation of her partner,
Part of the joy of ministry is seeing how the Lord has wired us to fit well together.
It was a story that seemed perfect from the very beginning. They met in 1998 at the Hilton Hotel in Dallas. Jerry used to work at the hotel as the vice president of international operations, and Priscilla was a motivational speaker. 
After colliding at the hotel's luncheon, Jerry's co-worker saw what he missed and suggested that he should go talk to her since they would look good together.
Priscilla was a big name at that time already, being the daughter of Pastor Tony Evans, so naturally, he hesitated at first. 
Also check out: What's the Truth Behind Christopher Darden & Marcia Clark's Relationship?
But, he eventually went ahead and asked her out. A year after he took the leap of faith, he was at her father's place asking permission to marry his daughter. 
Eventually, they tied the knot in 1999, and Priscilla still mentions the wedding as the best decision she has ever made. Talking about her husband, she stated,
I knew he was the one for me about 6-7 months after we meet. There wasn't a specific instance when it hit me. It was just a progressive awareness that came to me over time. 
She has been in a few relationships in the past that did not treat her well, so she was hesitant to settle down with Jerry, but she soon realized that he was the one for her. She added.
He was like a soothing balm to my emotional wounds and his care, concern and protection of me was overwhelmingly stunning. I remember feeling relaxed and like I could finally just "breathe." When I thought of everything that I'd asked the Lord to give me in a husband, Jerry was it.
That's not it; apart from being a great husband, Jerry is also a wonderful father to his children. Both he and Priscilla make it a point to manage their schedules in a way that allows them to spend more time with the kids. 
This means a lot to Priscilla, as she learned everything from her dad, and he's a big part of her life. Her father is Tony Evans, senior pastor of Oak Cliff Bible Fellowship Church in Dallas.
So, she had a lot of religious influence growing up, which she proudly passes down to her children in the best way she can. As a result, the Shirer family is truly blessed and leads a life full of happiness.