Music
Quavo and His Former Girlfriend Saweetie's Public Break Up!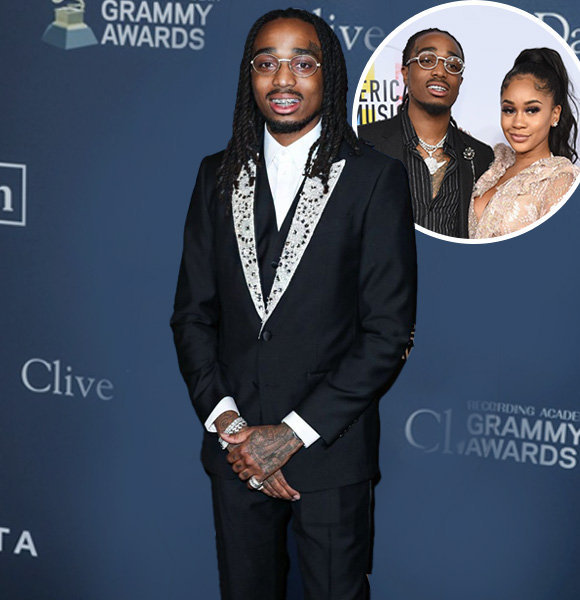 One of the most famous rappers of all time, Quavo, truly needs no introduction. 
He is best known as the frontman of the hip hop trio Migos and is also a close relative of his other two members. In addition, he is the uncle of Takeoff and cousin of Offset. 
While people know much about his career as it has been amazing so far, both with Migos and solo, landing him on Billboard charts, people seem to be unaware of his personal life. 
Well, that is what we are here for. Follow through to get the tea on the artist's personal life, including his girlfriend. So, who is Quavo dating?
Quavo Has a Girlfriend?
His love life has been a matter of curiosity to many. But grabbing info about it is quite a tricky business as the artist has not opened up about his current relationship status, leading us to speculate he must be single as of now.
However, his past relationship is known to the public. He previously dated Saweetie, a talented artist and a recent breakthrough rapper. But, things didn't turn out to be in their favor.
The former girlfriend-boyfriend separated, and the media heavily covered the rapper's breakup with his former girlfriend.
The couple were widely loved and were a power couple to their admirers, which is why their break p came as a shock to many.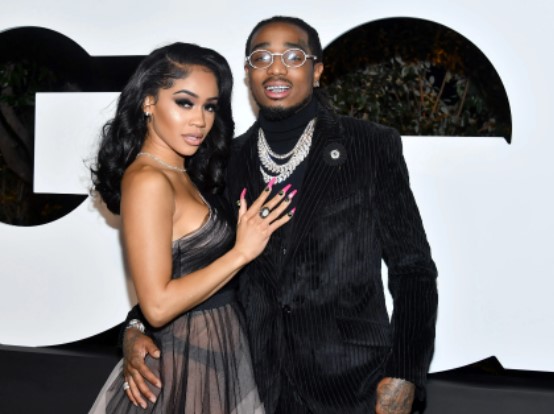 Quavo and His Former Girlfriend Saweetie In an Event Of GQ (Source Teen Vogue)
Learn about - Bobby Brown's Net Worth, Married Life and the Tragic Loss of His Kids
But more controversies sparked when their altercation was captured on a video in an elevator.
Both then discussed their side of the story quite openly on the Internet.
Saweetie came forth and discussed the problem the two had in the relationship. 
I've endured too much betrayal and hurt behind the scenes for a false narrative to be circulating that degrades my character.
She also shared a few words that seem to resonate with many, "Presents don't band aid scars and the love isn't real when the intimacy is given to other women."
These powerful words shared by the Migos rapper's former girlfriend made people believe that things, infact, weren't all good between the two. 
The artist, shortly after Saweetie's statement, took to Twitter and wrote, 
I had love for you and disappointed you did all that. You are not the woman I thought you were. I wish you nothing but the best."
To which she had replied with "Take care."
The two were in a relationship from 2018 to 2021, and as of now, he is rumored to have a girlfriend named Karrueche Tran.
But his alleged girlfriend, Karruche, has now given an official statement and denied the rumors. 
 "No, we are not," was her response to the rumors. 
So as of now, the rapper doesn't seem to be dating anyone. 
Get to know - K. Michelle Says She Feels Like a Wife to Her Boyfriend- Is There Going to Be a Wedding Soon?
More on Quavo
Born in 1991, celebrating his birthday on April 2, the rapper is 31 years of age as of 2022. He stands at the height of 5 feet 10 inches.
He has had success both solo and with Migos. His four singles outside of Migos have peaked inside the top 10 of Billboard Hot 100.
The rapper has been part of some of the most popular songs of the generation, such as I'm the One and No Brainer.
He released his first solo album in 2018, and it debuted at number 2 on Billboard 200. 
The artist has had a wonderful run in his career and has proved that he is a successful solo artist as well.
He has earned a lot throughout his career, and his earnings have been massive.
Whether it's from his song sales or world tours, the rapper has amassed a large net worth throughout his career. Celebrity Net Worth reports his net worth to be $26 million.