Sports
Reason Behind Roman Abramovich's Marrital Setbacks
As much attention Roman Abramovich's massively successful career has garnered, his setbacks in his married life are also the center of attention to several of his fans.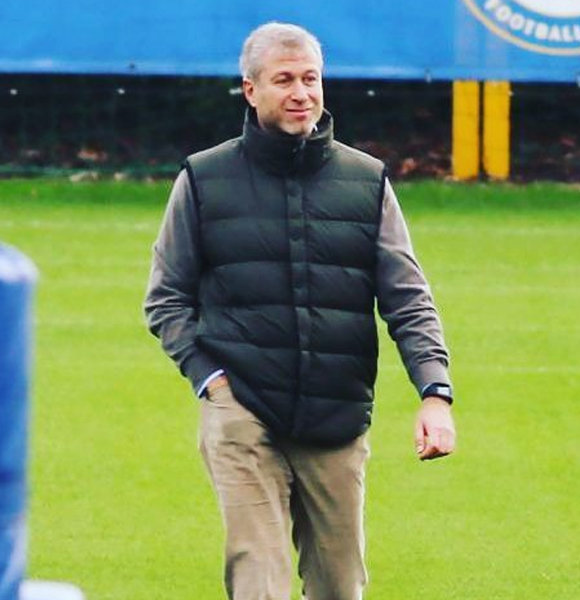 Businessman Roman Abramovich, an owner of Chelsea F.C., is no new name for all the football fanatics. Moreover, his history with football and immeasurable contribution to the game makes him one of the sought-after personalities in sports.
However, it's not just his career that garnered attention. But it's also his personal life that gained traction, making people curious about his wife and his personal life that he has managed to balance along with his responsibility towards grooming a successful football team. 
Does Roman Abramovich Have a Wife?
The owner of Chelsea F.C. is a billionaire, and with the team he has led ahead, one can clearly understand why he is worth so much. 
Although Abramovich's professional front has given him immense success, landing him as the second-richest person in Israel, eleventh richest in Russia, and the richest in Portugal, according to Forbes (2019), his personal life has seen its share of downs, however. 
The Chelsea F.C. owner has been married three times in total. His first wife was Olga Lysova, whom he married in 1987. The two were married for three years before deciding to separate. The ex-pair does not have any children together. 
As reported by Daily Mail, the reason for their divorce might have been infidelity from the billionaire's side. Talking about how she had doubts of him being with other women, she said, 
"My intuition told me what was happening... I just knew that he had come from another woman." 
Olga further shared that even when he would go out to parties, he would say that it was business or boys only and lie that he was out bowling.
Get to know - MLB Umpire Joe West Retiring from MLB
Her suspicions turned into surety when she realized that no bowling places opened until 3 am (as he would say he would come back by 3 am).
"Whenever I raised the subject, though, he never admitted it. Roman knows how to keep a secret."
Said Olga of the confrontation she had with Roman after finding out about Irina Abramovich, who later became his second wife. 
The pair got married a year after his divorce from Olga in 1991. However, the interview by Olga came out after Abramovich's divorce from his second wife, Irina. 
"I can imagine what she now feels," said Olga touching onto her ex-husband's freshly divorced life, followed by, 
 "I remember myself. I was younger than Irina when I was dumped by Roman, but the terrible pain and shock was something I would never want to go through again."
He and Irina shared five children; two sons, Arkadiy Abramovich and Ilya Abramovich, and three daughters, Sofia Abramovich, Anna Abramovich, and Arina Abramovich. 
More Premier League Players: Phil Jones-The Man With Many Faces Celebrates Europa League After Successful Injury Comeback
Their divorce, too, was not a smooth one. Upon the back and forth court battle and settlement issues (which was anticipated to be around 5 billion, by the way), Irina left the marriage with $300 million in the settlement. 
He and his second wife divorced after 17 years of marriage. However, Roman took another chance in marriage when he married Dasha Zhukova one year after in 2008. 
They are parents to a son, Aaron Alexander Abramovich, and a daughter, Leah Lou Abramovich. However, his relationship with Dasha ended as well after a decade-long marriage.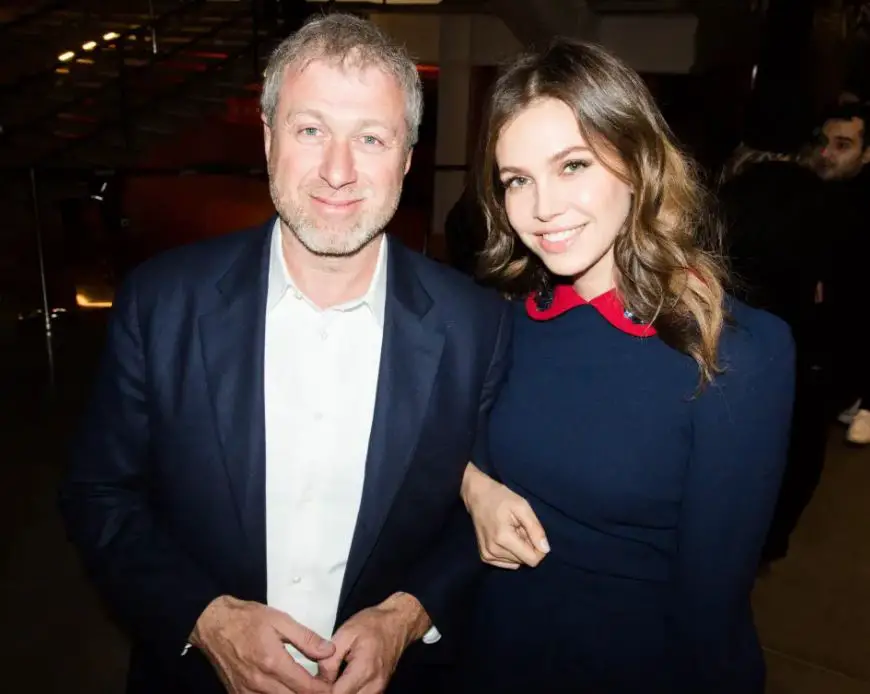 Roman Abramovich With His Third Wife Dasha (Source The Sun)
While the exact reason behind the divorce is unknown, as reported by Page Six, there were rumors of him being romantically linked to Diana Vishneva, a ballet dancer. But there is no solid base for this news. 
Now probably worth over 12 billion dollars, Abramovich is unmarried and seems to be busy with his work life and looking after the needs and priorities of his children. 
There are, however, specific queries of him being gay, but looking into his personal life and past relationships with women, he does not seem to be gay.