Entertainment
Who Is Regé-Jean Page's Secret But Not So Secret Girlfriend?
Regé-Jean Page is off the singles list now as per his appearance with a mysterious girlfriend so are the two just dating? or Is Regé-Jean Page actually married?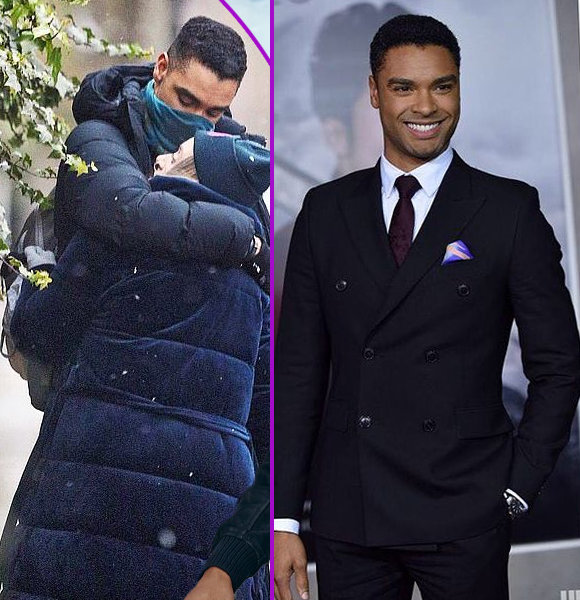 Since the Netflix hit series Bridgerton premiered in 2020, the heartthrob of millions Regé-Jean Page's name has been carved on people's tongues.
From his brilliant acting to undeniably charming looks, he has his fans hooked. But one of the major curiosity that keeps his fans stirred up is his dating life and who his girlfriend is.
While his fans bombarded the internet asking, 'Is Rege Jean Page married?' Dailymail became the first dispatcher to shed light on his secret romance.
Who Is Rege-Jean Page's Girlfriend?
The Dailymail report on the actor's love life might be heartbreaking to many. However, as per the paparazzi pictures displayed on the report, it seems Regé is off the list of singles.
To those who are already dating Regé in their dreams, grab some tissues first!
The news of Rege's secret romance broke out in February 2021 when he was spotted with a lady sharing some cozy hugs.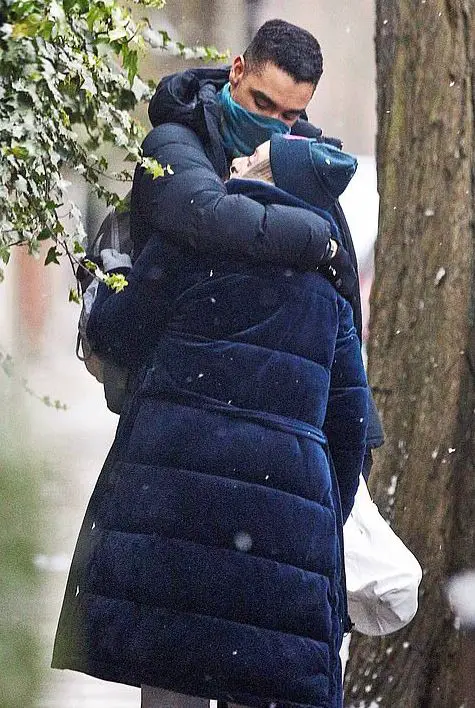 Regé-Jean Page spotted with his girlfriend, Emily Brown, in London (Source: Dailymail)
As per the report, the lady he was sharing a romantic moment with was Emily Brown, a writer and part-time footballer. Seemingly, the pair have been dating for quite some time as they have already purchased 800 thousand dollars worth of home together.
In the first paparazzi picture of the two taken on the street of London, Regé, dressed in a black jacket, gave his beau, geared up in a long blue jacket paired with loose grey trousers, a warm embrace in the cold winter. After the short exchange of affection, the two went other ways.
Although they have maintained a significantly low profile as a couple, their red carpet appearances together scream their love blossoming.
On September 2, 2021, Rege was spotted with his girlfriend, dressed in matching fits, attending the British GQ Men of the Year Awards. The actor was pictured proudly holding Emily's hand at the award show as they made their entrance.
More on - Chase Mattson Plans A Magical Proposal To His Girlfriend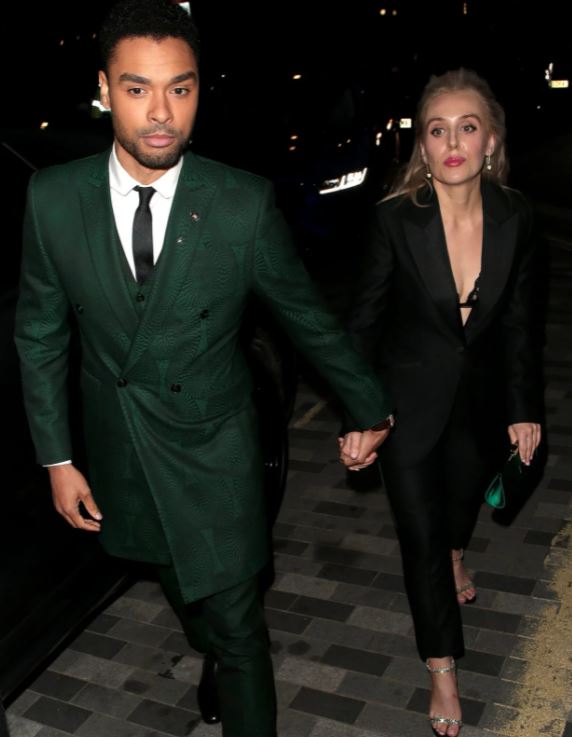 Regé making attaining an award show with his girlfriend, Emily (Source: People)
Likewise, another one of their public appearances is from October 2021, when they attended the London Film Festival. Again, the couple radiated their well-blended chemistry throughout the event and looked perfect in their matching black velvet outfits.
Although the couple has yet to address their relationship publicly, their public appearances are evident in their budding romance.
However, before his dating confirmation, the actor was also rumored to have been in a relationship with his co-star.
Learn about - Insight Into Daryl Hall's Relationship With Sara Allen & Ex- Wife's Death
Dating His Co-Star?
Regé-Jean Page, age 31, was quick to occupy a place in people's hearts with his breakthrough work in Bridgerton.
Co-starring with the actress Phoebe Dynevor, the actor portrayed one of the most anticipated on-screen romances of 2020. But, the fans wanted more.
Their sizzling on-screen chemistry had the viewers believing they were a real-life couple, and it did not take too long for their dating rumor to spread.
But in an interview with You magazine, the two came clean, saying that nothing was going on between him and his co-actress. Addressing the rumor, Phoebe quoted,
I'd love to say there was really something between us. But no, it has always been strictly professional. There was so much pressure on us to get it right that it was all about the work.
The rumor settled down after the two cleared the air, while Regé's newfound relationship with Emily took the internet by storm.