Sports
All You Need to Know about Reggie Bush's Net Worth & Family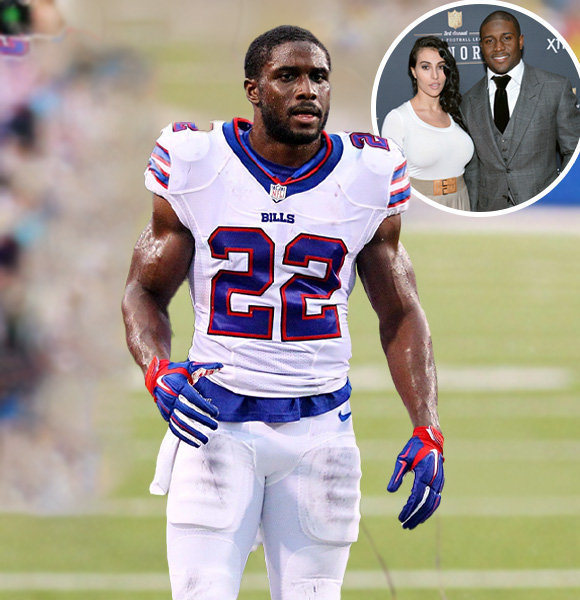 Reggie Bush, full name Reginald Alfred Bush Jr.,  is a retired American football player. 
Bush was named to the All-American team twice. During his college career at USC, Reggie also earned the Heisman Trophy as the best athlete in the country. The trophy, however, was eventually forfeited.
Before the 2019 season, Reggie Bush joins FOX Sports as a college football studio commentator.
Let's dive in to know all about his net worth, kids, wife, family, and more. 
What Is Reggie Bush's Net Worth?
Reggie Bush defeated the Indianapolis Colts in Super Bowl XLIV in 2010. In 2008, he was chosen as an All-Pro punt returner.
In 2003, the famed football running back was also ranked as the number one runner in the country, and by that time, his net worth had already racked up.
Reggie Bush, age 37, is a role model for players and was a fan favorite at USC. He announced his retirement from the NFL in 2017 after 11 years of service.
On January 12, 2006, Reggie Bush was elected for his senior year at USC and declared himself eligible for the NFL Draft.
In the 2006 NFL Draft, the New Orleans Saints selected the Californian with the second overall pick. With roughly $5 million in annual endorsement deals, he was the second-highest-paid player in the NFL.
Reggie Bush had 141 total yards in his NFL debut against the Cleveland Browns. The NFL penalized Bush $5,000 after the game for taunting, for which he later apologized.
Following the 2016 season, Bush announced his retirement from the NFL.
As reported by Celebrity Net Worth, Reggie Bush has a net worth of $25 million as a retired American football player.
More On: Wesley Snipes Talks Highly of His Father-In-Law's Contributions
Bush made a total of $60 million throughout his NFL career. He was drafted as a running back by the New Orleans Saints in 2006 after playing college football for USC.
On the BIG NOON KICKOFF college football pregame program, he sits alongside former USC teammate Matt Leinart, Brady Quinn, Bob Stoops, and host Rob Stone.
Bush played 11 seasons in the NFL, winning Super Bowl XLIV with the New Orleans Saints in 2010.
He lives a content life backed by a massive net worth, surrounded by his lovely family consisting of his wife and kids. 
Reggie Bush's Family 
Reggie Bush got married to his wife, Lilit Avagyan, back in 2014 in a wonderful wedding ceremony. 
The spectacular wedding, held in San Diego, featured a special moment for the bride at the reception.
"Lilit danced for Reggie," a person close to Avagyan, a seasoned ballroom dancer, said. "It was really stunning!" Reggie wore a smile on his face that I can't put into words."
Bush, 29, wore a Tom Ford tux and was all smiles throughout the day as he exchanged vows with Avagyan, 26, who wore a Galia Lahav wedding gown.
Reggie Bush Married to His Wife (Source People)
Briseis, their 14-month-old daughter, was the flower girl at the ceremony, which took place at the Grand Del Mar.
Get To Know: The Love Between Taral Hicks and Her Husband Has Always Been Real!
Reggie and Lilit began dating in 2011, shortly after Reggie and Kim Kardashian of 'Keeping Up with the Kardashians' concluded their tumultuous three-year relationship.
The former athlete, who played for seven NFL teams and won the Super Bowl with the New Orleans Saints in 2010, retired in 2017, just one year after Lilit informed TMZ he would not retire.
Despite his retirement, he is still remembered as one of the top-tier athletes who has peaked at the height of success through his admirable game brilliance.