Music
Ricky Vela Failed to Confess His Love Towards His Potential Wife?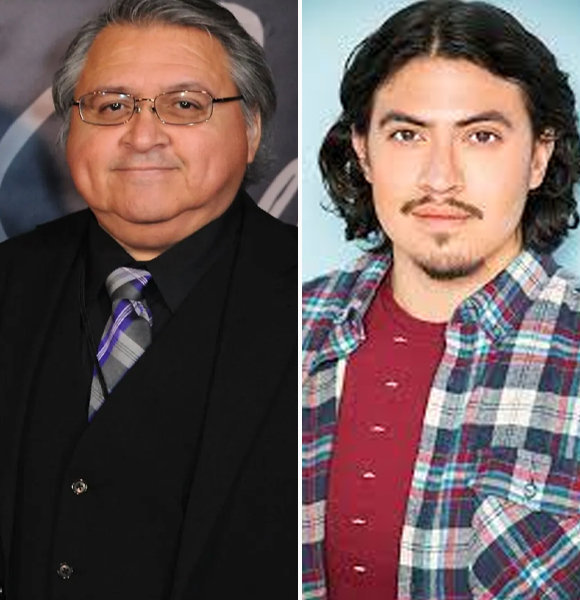 Ricky Vela American songwriter and musician's love story holds multiple twists, and recently, after the release of the Netflix series Selena: The Series, the musician has been in the constant spotlight as it gives the viewers a glimpse of Vela's love story.  
With his extremely shy nature, Vela could not confess his love to his crush, and as a result, he never became a husband to his possible wife.
Who Is Ricky Vela's Possible Wife?
During his initial musical journey, Vela went through many phases, which led him to meet Selena Quintanilla, who was one of the lead singers in her band Selena y Los Dinos. 
Her band consisted of all her close circle, and Ricky was the first non-family member to join Selena's band.
During the band concert and significant events, he became close to Selena's family, and later on, he fell in love with Selena's sister, Suzette Quintanilla. 
However, Ricky's love story was filled with silence as he was very withdrawn and shy. His heart was full of love for Suzette, but he could not bring the courage to express his feelings towards someone he could have called his wife in the future.
Even Suzette's family knew about Ricky's hidden feelings for Suzette, but everyone waited for Ricky to step up and express his feelings. 
Abraham Quintanilla, Suzette, and Selena's father, also acknowledged Vela's feelings for his daughter and pushed him to step up. 
"Ricky is a shy person, an introvert. And he liked my other daughter, Suzette, the drummer...And I know Ricky liked her because he would tell me, and I would kid around with Ricky and say, 'Hey, Ricky, you like her? Talk to her!' and he wouldn't do it"
While everyone around him supported him, Vela did not confess his love for Suzette, which unfortunately led his love story to end without a proper start. 
In the unexpressed love story, Ricky, who could have married Suzette and made her his wife became just a dream as Suzette married Billy Arriaga in September 1993. 
He then wrote, "No Me Queda Más," (There's Nothing Left for Me) for his crush Suzette, which went on to become a smash hit of that time (1994). 
"No Me Queda Más," praised by music critics for its dynamic nature, was one of the most successful singles of Selena's career, which lifted Ricky's career as well.
After his heartbreak, Vela faced yet another unfortunate event that deeply impacted the band that he was part of. 
Peek into the Love Story:- Jelly Roll Proving Critics Wrong with His Intriguing Love Story
What Happened to the Band? 
Two years after departing from his crush, Ricky was traumatized yet again in the year 1995 after the news of Selena's untimely death came to light.
Selena's death also became the main reason why Selena y Los Dinos disbanded, and Vela did not move on to join another band in the future. 
Although he was still involved in the music industry, he did not release any albums. 
However, being a musician, he did not back away from music and was involved in the industry. 
Another Musician:- Willy Chirino's Socials Screams Love for His Family
Even after Vela's crush got married and the band he was part o got disbanded, he still had a good relationship with the Quintella family. 
Ricky collaborated with Selena's brother A.B. Quintella, and the two together wrote the song "Esperandote." The song was a big hit and was also able to make a good run on the Latin music charts. 
Also, it seems that Suzetta and Vela still have a good relationship with each other as the two were seen at the Billboard Latin Music Awards in 2015 and Suzetta even uploaded a picture with Vela in the frame.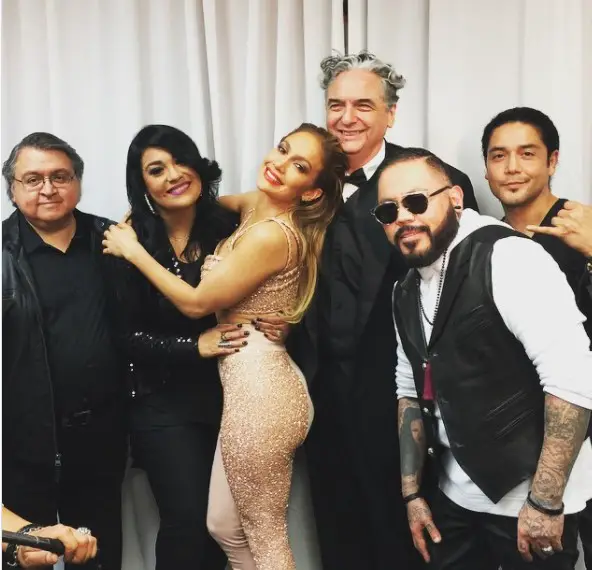 Ricky Vela and Suzetta alongside others at the Billboard Latin Music Awards (Source- Instagram) 
Recently A.B. uploaded a picture of Selena y Los Dinos's poster and mentioned that he had dinner with his sister and Vela. His caption read, 
Had dinner with my sister and Ricky Vela and I have to say they are the most talented musicians I've ever worked with!!!
This clearly shows that everything is going well between the duo, who could have been husband and wife if things turned out differently.