Music
Rob Zombie's Multi-million Dollars Net Worth to Numerous Tattoos
As impressive as Rob Zombie's net worth is, his countless tattoos, covering almost every inch of his physique, are sure to put you in awe.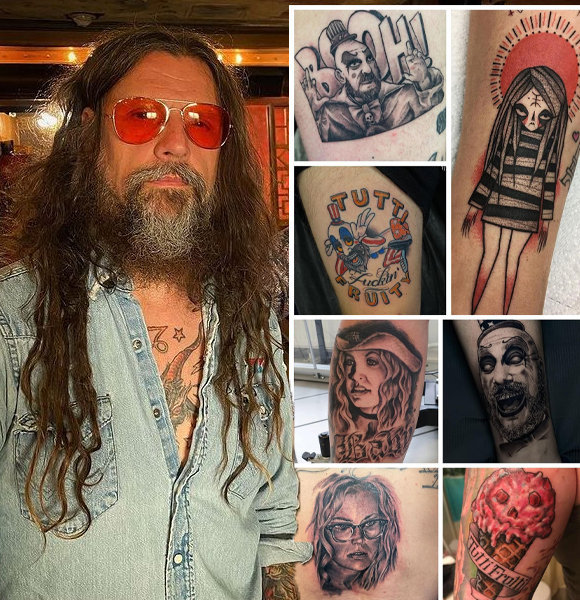 American singer-songwriter Robert Bartleh Cummings, a.k.a. Rob Zombie, has been blessing his fans with several of his headbangers for decades, while some of his fans repay his music with tattoos dedicated to the heavy metal singer.
Showing his love and gratitude to his avid supporters, the singer turned to Instagram to show his fans' artistic tattoos engraved in their body parts in dedication to Rob. He showed his appreciation for his fans' effort writing,
I have the best fans. I am always amazed at the intense dedication of the Zombie-Heads. Look at all these incredible tattoos that Have recently popped up. That first pic is insane! Rock on Zombie-Heads.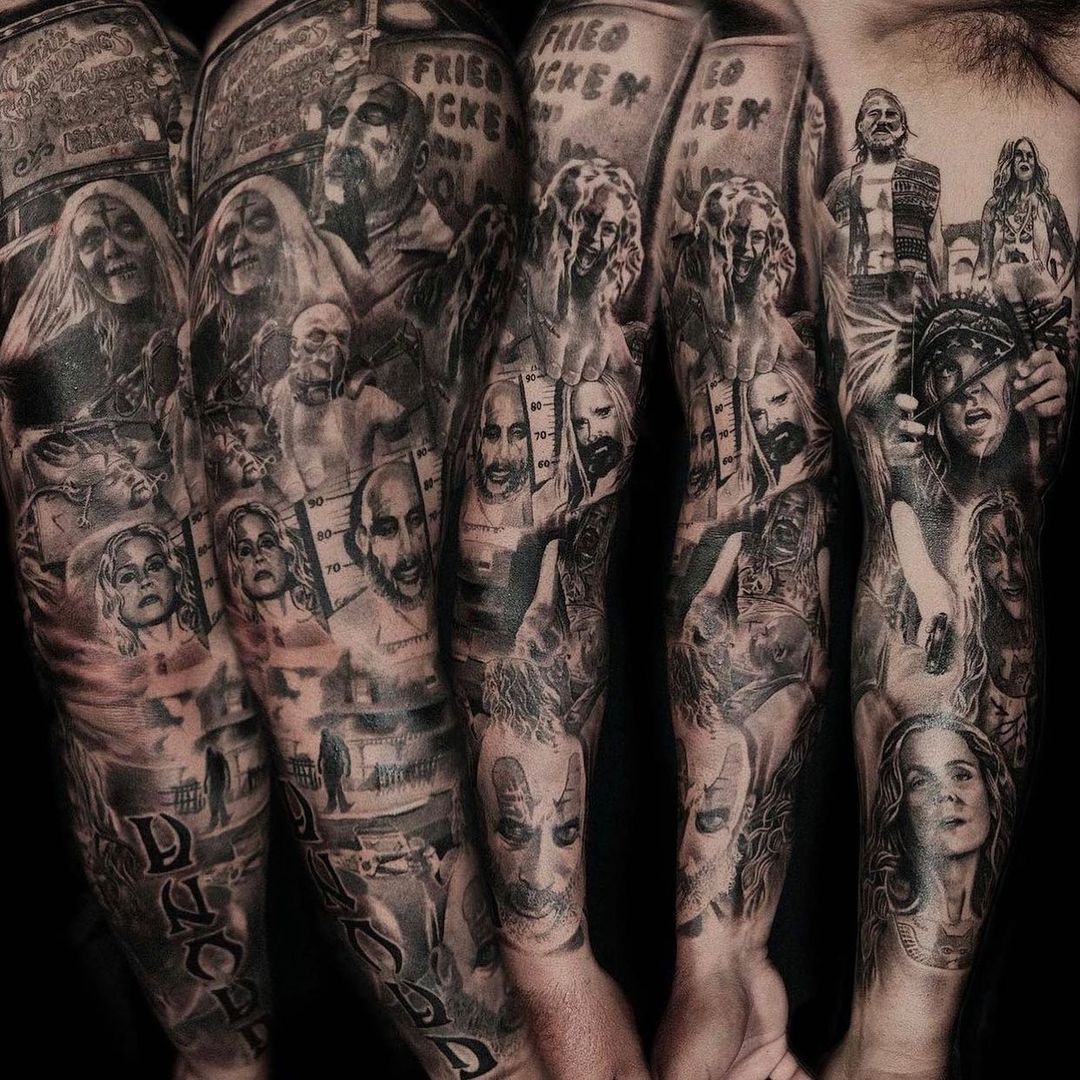 Rob Zombie flaunting his fans' tattoos dedicated to him (Source: Instagram)
Well, Rob's fans are not the only ones with all the impressive tattoos; he is quite an ink fanatic himself with over a dozen tats inked on his skin.
Let's Explore Rob Zombie's Tattoos
Rob's rugged look with long beards and dreadlock hair often are quick to land many eyes on him as soon as he shows up to perform. But regardless of his intriguing style, the singer's heavily inked skin is another factor to not get your eyes off of him.
Talking about his tats, he has around eighteen tattoos engraved on his body, spread widely. So let's dig in, starting with his arms tats that are most visible when he puts on a show.
The colorful clown on his left wrist is sure to keep your eyes locked on it. Another one of the colorful characters on his arm is the angry Donald Duck inked on his left forearm.
Tattoos of - All about Adam Levine's Mind Blowing Tattoo Collection
Moving up to his biceps, there are engraved spooky ghost-like figures that might take you some time to figure out what it is. Finally, the ghost-faced tattoo on his right forearm adds to his ghost tattoo collection.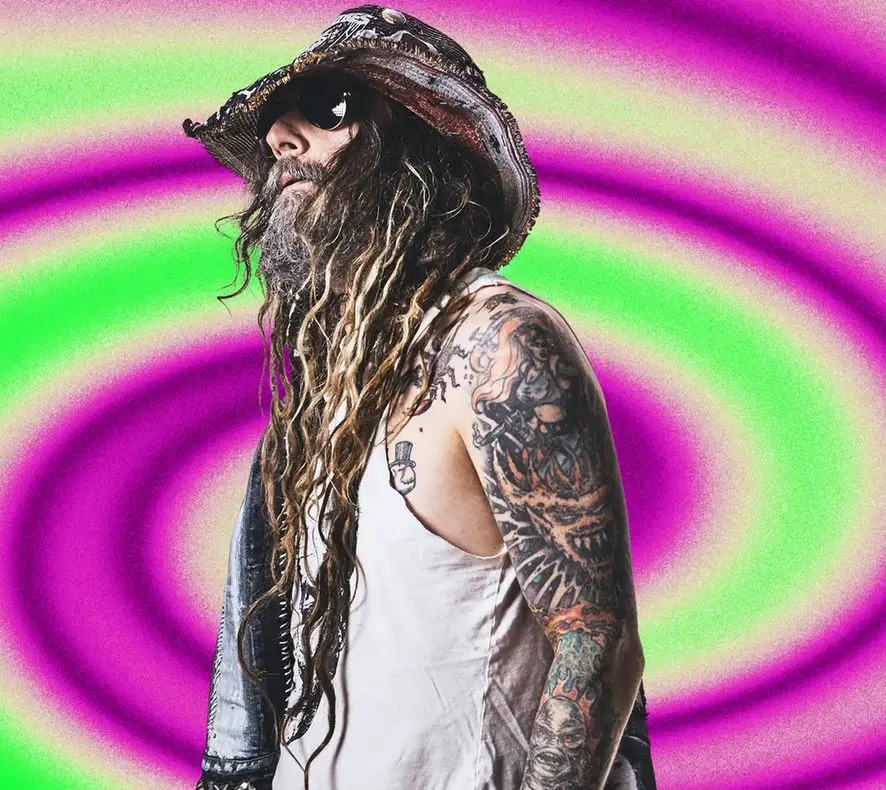 Rob's bare left arm displays his tattoos (Souce: GQ)
Adding to his insane tattoo collection, the tattoos of insects on his shoulders might surprise you. Likewise, Rob's right arm displays a few colorful skulls inked on it.
Exploring his intriguing tattoo collection will probably keep you going on and on, but his massive net worth earning career is sure to keep you in awe.
Get to know - Jelly Roll Proving Critics Wrong with His Intriguing Love Story
Rob's Multi-Million Net Worth Making Career
To start with, Rob's staggering net worth amounts to 50 million dollars, according to the report of CelebrityNetWorth.
One of the significant sources of Rob's income is undoubtedly the music that he has been actively producing since 1985. The metal singer came to the spotlight early as the frontman for White Zombie.
After the band split, Rob embarked on a solo career, releasing his debut solo album in 1998. The album was a massive success which even landed fifth place on Billboard 200, selling over a hundred thousand copies.
With a big start, the singer went on to garner more achievements through his solo career. Later he expanded his wings, exploring his career in entertainment.
Focusing mainly on horror films, Rob made his debut in entertainment in 2007 as a director. His first work is the remake of the 1978-released film Holloween.
Taking both routes of his profession parallelly, the metal singer has established his name amongst the successful personalities in both sectors, entertainment and music.
While Rob is already an acclaimed artist at the age of fifty-six, his future holds seemingly holds more accomplishments on his professional front.