Sports
Insight on Robert Horry's Life with His Wife & Tragic Loss of His Daughter
Two years into his marriage and Robert cannot help but flaunt his blissful love life on his social handles.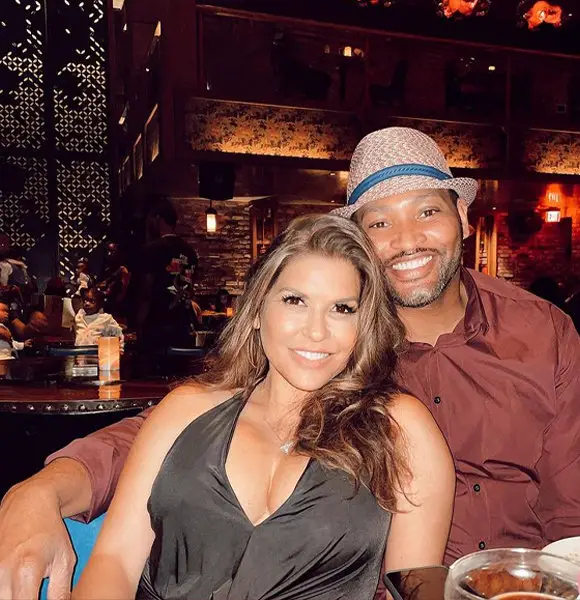 NBA player Robert Horry's life could not get any better with his loving wife, whom he married in 2019.
Two years into his marriage, Robert cannot help but flaunt his blissful love life on his social handles, screaming his love for his wife through his sweetest captions.
Robert Horry's Love for His Wife
"Happy Valentine's Day to my wife. Even though every day with me is Valentine's Day. Love you."
Wrote the former San Antonio Spurs player on his Instagram post dedicated to his wife, Candice Madrid, on Valentine's day of 2021.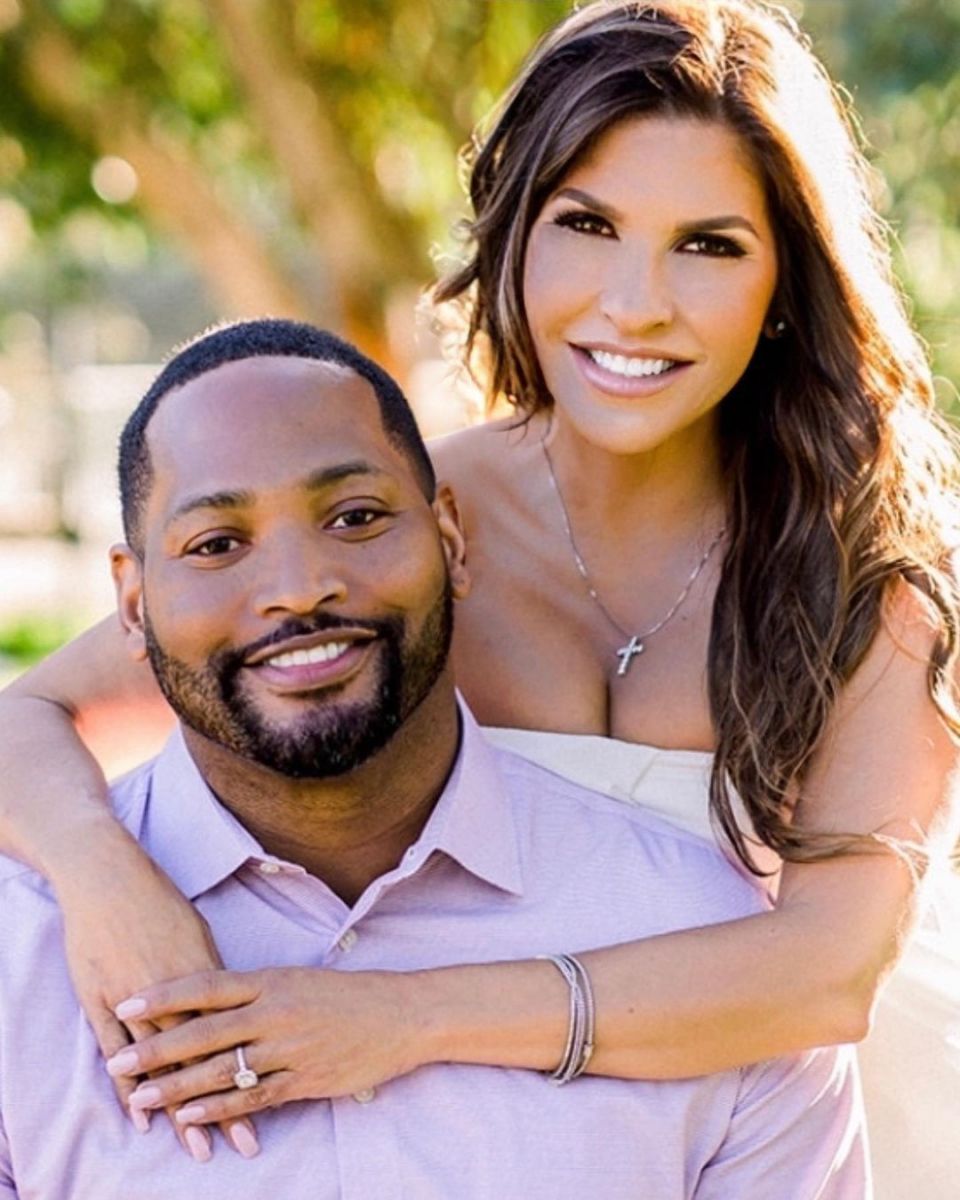 Robert Horry and his wife, Candice (Source: Instagram)
Likewise, his love for his beloved spouse reflects through another one of his 'gram posts dedicated to his beau on her birthday.
Showering his' ride or die' partner with heartfelt gratitude, the former basketball player wrote a touching caption reflecting on their 'wondrous wild and crazy ride' together.
The pair's journey as a married couple began in 2019 when they tied the knot in a lavish wedding held in a California's luxury hotel, Shutter on the Beach.
Moreover, talking to People about the big day, Robert's wife shared her thoughts on his choice of the wedding venue as such,
I'm from Southern California so the beach, the palm trees, the beautiful sunset…it seemed like the perfect place to bring friends and family together to celebrate.
The pair exchanged their vows in a dreamy setting beneath the open sunny sky while the wide ocean made for a perfect backdrop. 
Their swoon-worthy pictures from their wedding day screams all about how thrilled they were to embark on the new chapter of their lives.
More on - Allen Iverson's Emotional Tribute to His Former Wife a.k.a. 'Real Love'
Promising each other to embrace their married life, they are indeed living upto their vows as their relationship is going strong as ever.
However, Robert does have a history of a failed relationship when his marriage with his first wife, Keva Develle, came to an end in 2011.
Soon after his divorce, Robert went through a devastating loss.
Tragic Loss of Robert's Daughter
On June 14, 2011, the former NBA player's life turned upside down. He lost his seventeen-year-old daughter, Ashlyn, to a rare genetic condition, 1p36 deletion syndrome.
Ashlyn battled all her life with the genetic condition, which is characterized to bring severe intellectual disability with delayed growth, limited speech ability, and several other limitations.
In an interview with Los Angeles Times, Robert shared his grief as,
My little girl was the light of my life and my family's. It's been tough, but we were blessed to have her for the time we did.
Ashlyn, Robert's firstborn, suffered from severe respiratory complications, including a few other health issues that unfortunately took her life.
Paying tribute to all the well-wishers who sent their prayers to the Horry family in response to Ashlyn's passing, Robert expressed his gratitude as,
I want to thank all the fans and my friends for their prayers and thoughts. I can't tell you how much we appreciate all the outpouring of support.
Although the loss of his daughter has left a never-filling gap in his heart, he cherishes being a father to his sons, who are following in the footsteps of the seven times championship-winning father.
Get to know - Allen Iverson's Shocking Brand Deal That Will Make Him a Multimillionaire in 2030
More on Robert Horry's Children
His older son, Camron Horry, is already headed to a good start as an athlete with a potentially promising future ahead. Currently, he represents the football team Texas A&M.
As for his younger son, Christian Horry, his inclination is towards basketball. With a basketball champion father, Christian most definitely does not have to worry about his basketball coaching.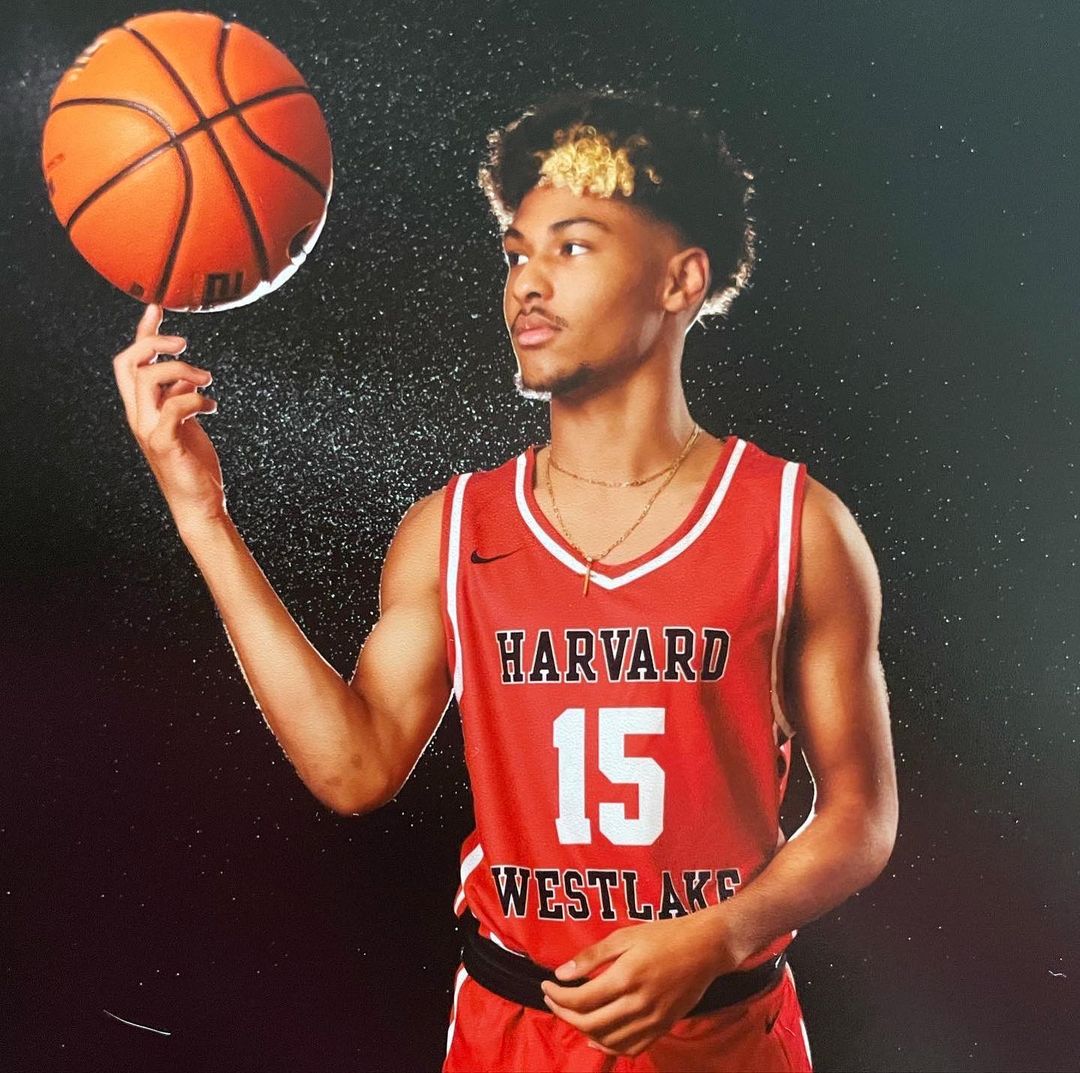 Robert Horry's son, Christian Horry (Source: Instagram)
The proud father takes pride in his children's accomplishments and often shares all about them with his Instagram followers.
Taking to his social handle on November 19, 2021, the NBA champion shared his proud father moment dedicating a post to his younger son, who recently began his basketball journey with Harvard-Westlake Basketball.
No wonder, with Robert's guidance, his youngest son might carry on the legacy of his champion father soon.