Entertainment
Roger Hazard's Tenth Year of Marriage Still Feels Impossible To Him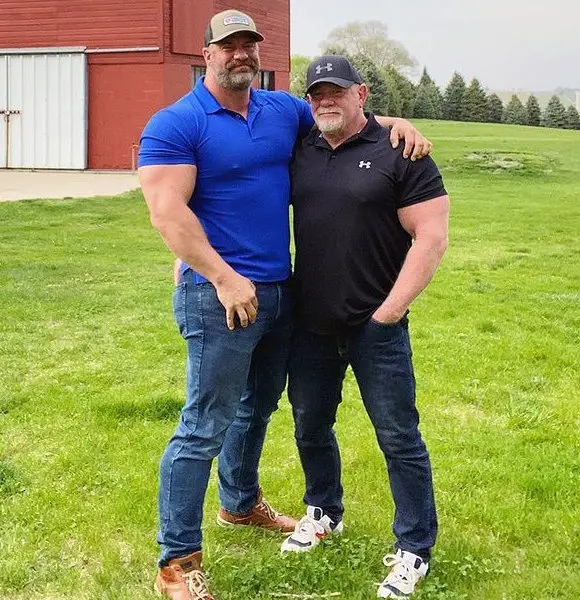 American television personality Roger Hazard has crossed the ten-year milestone to his marriage, and he cannot help but share it with the world. 
We met ten years ago today. That feels impossible – how could it possibly be so long? 
Roger wrote on his Instagram post of August 16, 2020, celebrating the tenth year of his nuptials with his husband, Chris Stout.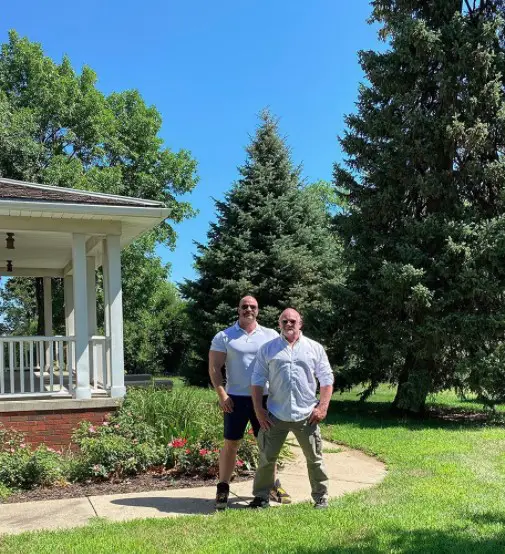 Roger Hazard alongside his husband Chris Stout (Source- Instagram)
Through the 'gram post, American designer Roger summed up his decade-long journey with his partner in a lengthy caption, a part of which read,
Learning each other's pacing, breathing, and perspective on the world. The constant sense that all of the worries and challenges of life are made more bearable because we have one another to lean on. And an unlimited supply of excellent hugs.
Aww!! Isn't it sweet? Want more of it now?
Is Roger Hazard Gay? 
While many are still wondering who Roger's wife is, breaking it to you, he has been openly gay for several years now and proudly flaunts his love life with his husband on his socials.
Roger tied the knot with his beloved husband Chris in August 2011, in Lowa. From the happiest highs to the lowest lows, the pair have been through it all together throughout the decade of their blossoming love life.
The heart-warming anniversary post of the designer on his 'gram says it all about the adventures they have been together in the past decade. From traveling places to celebrating every special occasion together, their togetherness still goes strong with many more milestones to celebrate.
We've been together a decade, but it feels as new and exciting as day one. We're so grateful for that, and we're grateful for all of our family and friends who have been by us this whole way.
Roger further wrote showcasing his gratitude to all those who have been there for the pair through thick and thins.
On the other hand, Chris reciprocates his love for Roger with some irresistibly adorable 'gram posts. Their endless back and forth social media posts displaying their affection for one another are nothing but a delightful treat to their followers.
However, their bond is not just limited to their personal space. Instead, they are partners in their professional life as well.
A Look Into Roger's Professional Life
Roger, who carries titles such as designer, producer, and television presenter, is one of the renowned house renovators in the country.
While he has been in the business since 2003, his heightened expertise led him to be the host of the American reality TV series Sell This House. The show marks the breakthrough point in his career because of the exposure he has had.
With a flourishing career, the designer started a different business venture with his husband in 2019. The pair founded a furniture line, Roger + Chris, introducing several fresh styles shipping worldwide. 
Just how their nuptial bond is going strong, professional venture together is no less. Their 'industry-leading range of furniture' that portrays the blend of traditional and modern components is seemingly expanding to something big, earning them a hefty sum.
Learn more about - Nikki DeLoach Has Been Together For 100 Years!
What Is Roger Hazard's Net Worth?
Given Roger's extensively successful career and a business venture, it would be fair to assume his net worth is in millions of dollars.
Although Roger left the reality TV series Sell This House, he is presently busy handling his furniture business with a vision which he described as,
Our goal with Roger + Chris is more than just style. We want to provide furniture that is built to last for years.
Now, Roger and Chris, along with their pet dogs, reside in their 2016 purchased house in Omaha, and together they are about to launch the winter project under Roger + Chris anytime soon.