Entertainment
Rome Flynn's On-Screen Gay Portrayal, Daughter & Relationship Status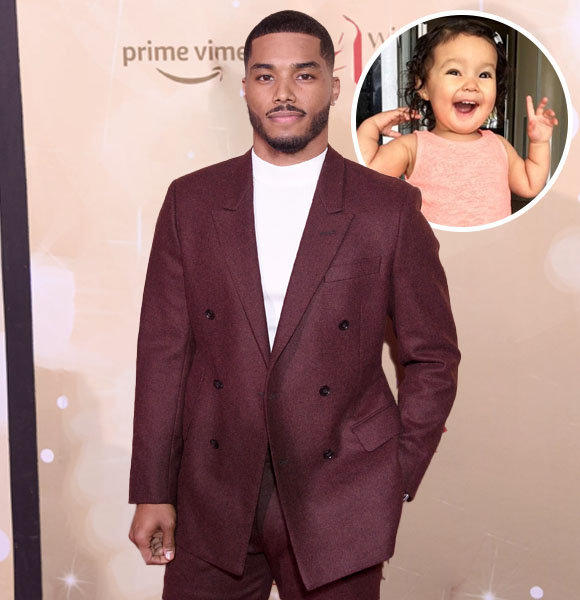 Making the headlines through his on-screen gay character, Rome Flynn's sexuality has been questioned in real life.
Along with a rumored girlfriend, daughter, and possible wife, the star's fandom is well-curious about his romantic and personal life.
Starting with,
Rome's On-screen Gay Character
Rome Flynn portrays the character of Leon, who is an openly gay college student in the hit film series 'Drumline.'
Receiving a storyline of his own, Leon ends up having a secretive fling with a star football player Quentin.
The young romance brews from locking eyes in public to sharing a kiss in the club.
Read About: Know about CNN's Erin Burnett Being Gay, Married Life and Children.
But, it all tangles when Quentin is shown hanging out with his girlfriend the next day.
A GIRLFRIEND?
Oh yes, turns out the character Quentin is still in the closet stating,
"I'm not like you, all Out with mine. I can't have everybody all up in my business."
With these moments in the series, rumors about the star's sexuality were in the air.
So is Rome gay off-screen as well?
Well, the star has not come up with any statement regarding his sexuality, therefore not giving a base to make assumptions.
But we do have some insights into the star's past relationships.
With rising popularity after the projects 'Grey's Anatomy,' 'The Rookie,' 'Raising Dion,' 'With Love,' and many more, there are ongoing discussions if Rome Flynn has a girlfriend or is married to a wife.
Rome Flynn's Relationship Update- Has a Daughter?
Buckle up, ladies, the handsome actor, Flynn, is currently single.
But what about his past relationship?
The star's last public relationship was with the beautiful songstress and former girlfriend, Mabel.
The former couple started seeing each other in the year 2020; with COVID still on move, the duo decided to end the relationship after six months.
But by April 2021, the pair gave their relationship a second shot when travel restrictions were lifted.
However, the couple faced many challenges in their relationship, resulting in them parting away.
With long distance being a key issue, the couple decided to end their relationship in 2021.
Talking about past relationships, Flynn dated his ex-girlfriend and baby mama, Molly Noriko Hurley, around 2012.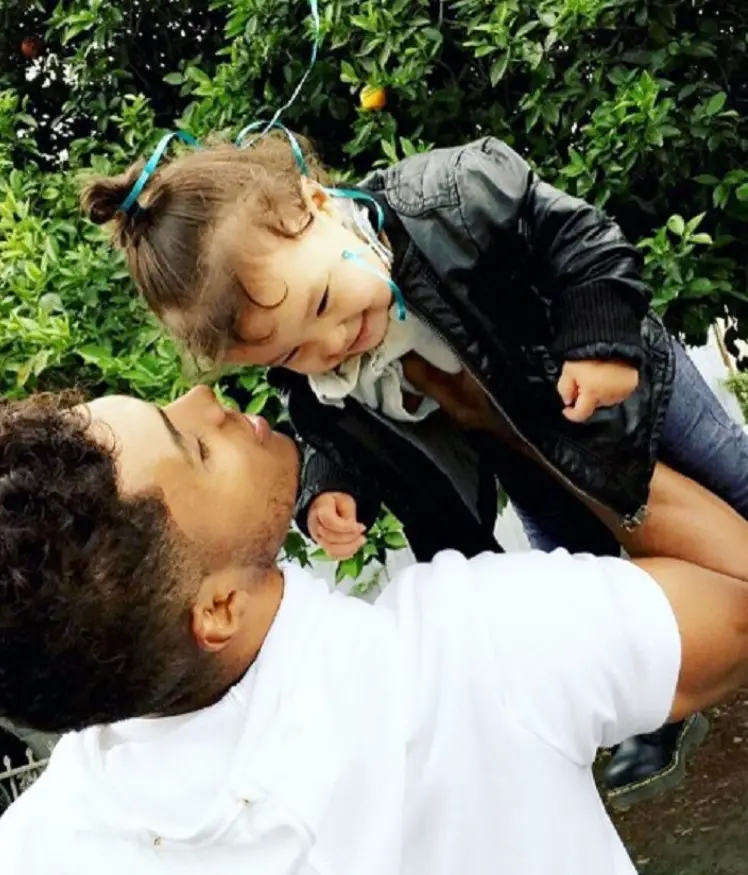 Rome Flynn with his daughter Kimiko Flynn (Source: Pinterest)
Sharing a beautiful daughter Kimiko Flynn with former girlfriend Molly, the couple decided to part ways before the year 2016.
So, the question arises, are the former couple and now parents on good terms?
Explore: Deen Kharbouch's Relationship Status Now- Her Bond with Her Son
Sharing joint custody over their daughter, Molly stated,
"If he loves your child, and your child loves him, put your feelings to the side, and always make him a part of their life."
With an amazing relationship as co-parents, the former couple does what's best for their child.
Speaking of parents, daughter Kimiko has two mothers or mother-like figures.
Love Is Enough!
Dating former girlfriend Camia Marie in the year 2015, the girlfriend had a very good relationship with Rome's daughter.
Despite their split, Camia's Instagram is filled with baby Kimiko's pictures.
Expressing how blessed she feels for having Kimiko in her life, she quoted,
"I didn't have to give you life to love you as my own & I can't express enough how honored I am to be loved and treated as nothing less than your own"
Moving on, there are also questions regarding the star's nationality and ethnicity, and to answer that, Rome is an American belonging to Afro-Cuban and Irish heritage.
Stay with us for more rising updates!