Celebs
Deen Kharbouch's Relationship Status Now- Her Bond with Her Son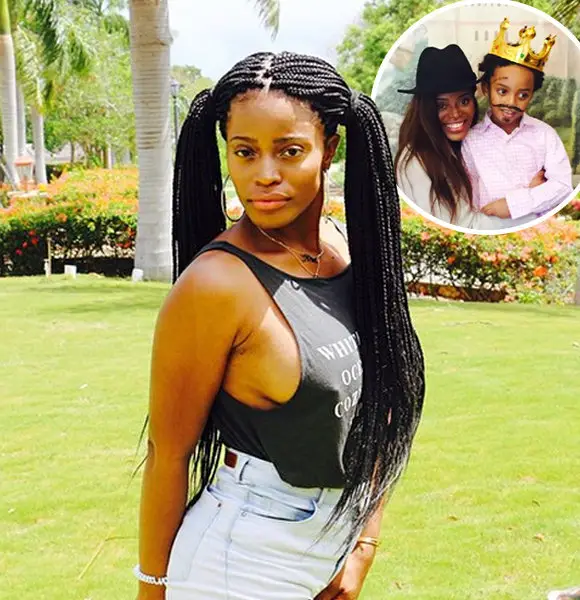 Famously known for her long-time relationship with a famous American rapper, Deen Kharbouch is a proud mother to her son, and her socials are evident.
So, let's get into Deen's resounding family life.
Deen Kharbouch's Relationship
Belonging to American nationality, single now Kharbouch, whose real name stands Nadeen M Palmer, was previously in a married relationship with her former husband, French Montana.
More on: Who Is French Montana' Girlfriend? Dating Life, Wife, Parents
Being married to a celebrity, there was always an ongoing question, 'who is French Montana's wife?'
Well, it was none other than Deen Kharbouch.
So what was their relationship like?
The former married couple met around 2001 and started dating ever since. Adding on to their happiness, the beautiful relationship turned into marriage in 2007.
Even though the couple separated in 2012, they share a baby boy named Kruz Kharbouch, whose age is 13, and celebrate his birthday on July 15th.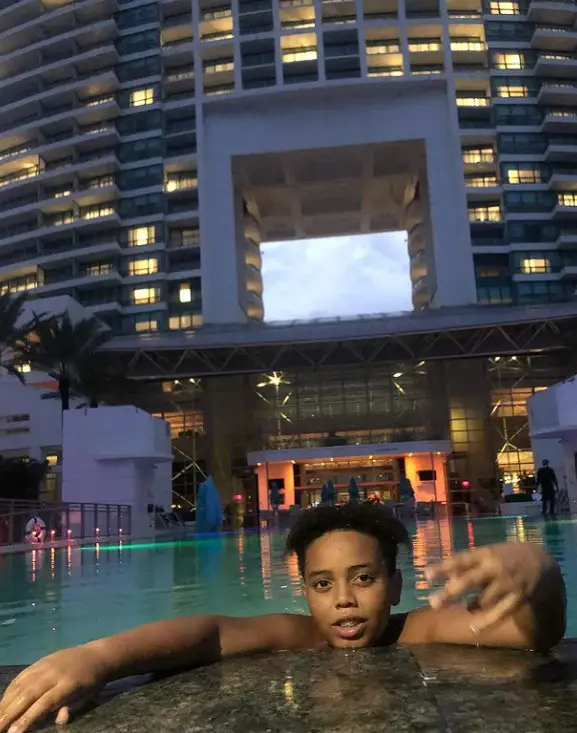 Deen Kharbouch's Son Kruz Kharbouch (source: Instagram)
Wishing a happy birthday to their son, Deen posted a picture on her Instagram captioning,
"Happy Birthday Pops
I Love You to the moon and back
Always know that for YOU, and only you, I will do absolutely ANYTHING.
@kruz6s"
After separating in 2012, the couple finalized their divorce in 2014.
During the couple's separation, there was an ongoing rumor stating, "French Montana Left His Wife and Child for Khloe Kardashian."
Read About: Lamar Odom Moves Into Rehab After Judge Signed The Divorce Papers With His Now Ex-Wife Khloé Kardashian
When talking about Deen's former husband, French Montana, also known as Karim Kharbouch, is an American rapper who is Moroccan-born.
Following their divorce and separation of the former couple, they are now co-parents and have a supportive approach toward each other.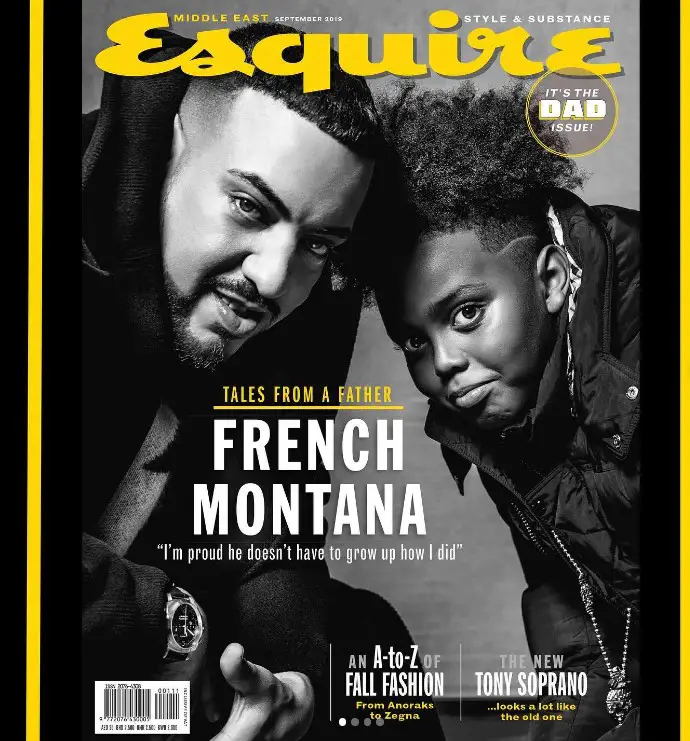 Deen's Support Towards her Former Long-time Relationship Partner and Their Son (source: Instagram)
Showing love and support towards her former partner and their son, Deen uploaded a magazine cover of Esquire.
The magazine features French Montana along with his son Kruz Kharbouch in 2019's September edition.
Covering the life story of Montana with his parents, the magazine holds the title, French Montana – Karim Kharbouch – on the perils of fatherhood.
Now, getting back into Montana's life after divorce, let's read about lessons he learned after the end of their relationship.
Life Lessons and More
When Montana made an appearance on BETNetworks's YouTube channel, he was asked a question,
"What did you learn from being married and having children, what was your biggest lesson in that?" 
He stated, "Never get married again!"
"I'm joking…nah It was… It was an experience you know….I feel like everybody go through stages in life, and nothing…nothing lasts forever, and everything is what you get out of it you know I feel like.. I got a beautiful child out of it…..my heart… she was a beautiful woman."
"I think we had our time and I think the life broke us apart for a reason you know and umm you know everything has an expiration date."
In the video, he also talks about what fatherhood and being a father taught him.
Jumping back to the former duo's dating life, the once-married pair is both singles at the moment.
Stay with us for more updates!