Entertainment
Ryan Stiles and Colin Mochrie's Never Ending Bond of Friendship!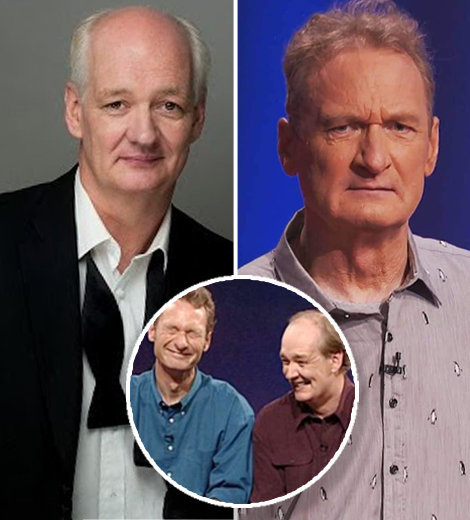 The ultimate humorist, Ryan Stiles is renowned for his improvisational comedy and his work on Whose Line Is It Anyway?
The American comedian is also an executive producer of the show. The show surely has given him immense satisfaction as it is the reason behind millions of smiles.
Apart from the fame & success he has garnered from the show, he has also earned a lifelong relationship with his fellow cast member, Colin Mochrie. 
Friendship of Ryan Stiles and Colin Mochrie
Ryan Stiles and Colin Mochrie are both the cast and executive producers of the show. But their association extends way beyond the professional walls.
The two are real-life best friends. Their friendship spans over a decade, and as the two have built a career alongside each other, they have also molded a never-ending friendship. 
Colin Mochrie, a Canadian actor, also known for his amazing comedic history, recently, in 2021, reminisced his friendship with Stiles and talked about maintaining his friendship perfectly to this day. 
What I love about him is we can go years without talking and then immediately it's like I just saw you yesterday and its a really easy feeling.
Colin discussed his understanding of friendship during an interview with Cassius Morris. 
Colin Mochrie Discusses His Friendship With Ryan Stiles
So to anyone wondering if their friendship is still solid as ever, the simple answer would be yes, and it has only grown stronger. 
As interesting as their friendship is, the base of their relationship that has withheld this bond for this many years is equally interesting. 
The two met through a mutual friend when Colin was visiting New Zealand. Colin went down a memory lane and shared further interesting insights about their meeting. 
Colin shared how Ryan was doing standup at the same place his friend was working at the time. Ryan was doing standup at the place called Punchlines, and courtesy to his dear friend, the two met each other. 
And the rest is history!
Nothing stops these friends from going on bicker during interviews or indirectly talking harmless and subtle digs at each other.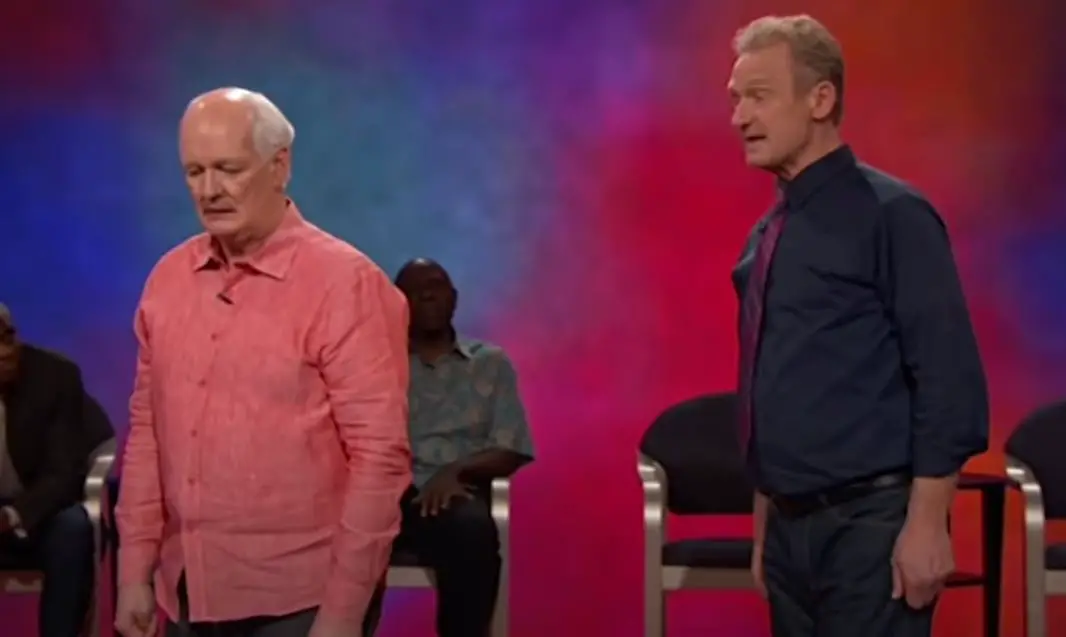 Stills From Ryan Stiles And Colin Mochire's Act (Source- Youtube)
No wonder why their friendship is still as fresh as new. Additionally, Ryan Stiles and Colin Mochrie were cast together in Rainbow War.
Ryan's amazing friendship with Colin is just one interesting aspect of his life. Well, as much as he surely loves his dear friend, he has another person in his life with whom he shares his heart and soul, his wife, Patricia McDonald.
Former Star Of Whose Line Is It Anyway?: Actor Wayne Brady's Married Life: Divorced His Actress Wife in 2008, Where is He Now?
Ryan Stiles's Family
Stiles, age 62, married his wife, Patricia McDonald, in 1988. He and his wife met at Punchlines (the same place he met his best friend), where she was a waitress, and that's where their story began.
The over three-decade-long marriage has blessed the pair with three kids: Mackenzie Stiles, Claire Stiles, and a son Sam Stiles. 
Although Stiles exhibits quite an open and outgoing personality, his wife and children, on the other hand, prefer to live a life outside of the shine of Stiles's glorious career. 
The family of five is happy, considering the smiles Ryan has showered in the homes of many; it is not a foreign idea to wonder that his house is filled with the same happiness and smiles tenfold. 
Touching brief on his professional career, he is not just a comedian but an actor and has credits in over two dozen television projects. 
In 2020, he was seen in Young Sheldon in the role of Dr. Bowers, and his show, Whole Line Is It Anyway?, airs on The CW to date.