Entertainment
Inside Sandy Koufax's Married Life & His Impressive Net Worth
Sandy Koufax one of the greatest baseball players today has his share of misfortunes in marriage until his third spouse came into his life eventually.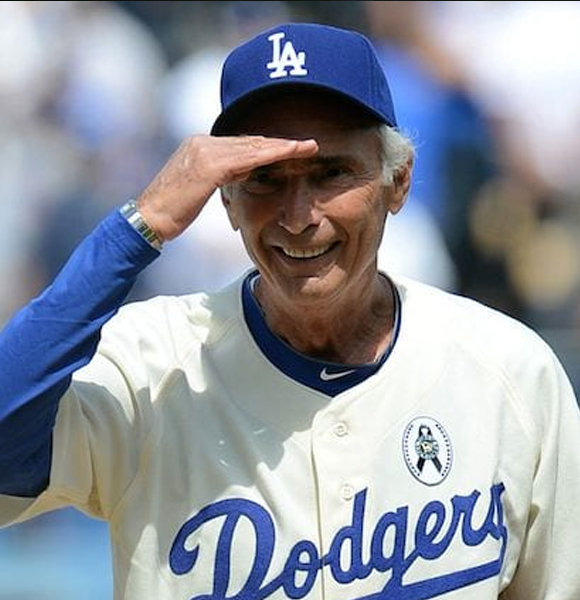 American former baseball player Sandy Koufax is known for his legendary baseball career with startling net worth. But, unlike his success in his profession, the Baseball Hall of Famer's love life has been a bumpy road with two failed marriages.
But, as they say, the third time is a charm; his married life seems to be well settled with his third spouse after a few heartbreaks from the previous relationships.
Who Is Sandy Koufax's Spouse?
Sandy Koufax's third spouse is Jane Dee Purucker Clarke, whom he married in the 2000s. Jane is also recognized as the college sorority sister of the first lady Laura Bush.
Before tying the knot with Jane, the legendary MLB pitcher was first married to his former spouse Anne Widmark, daughter of award-winning actor Richard Widmark. His first marriage held in 1969 lasted for thirteen years, and the two parted ways in 1982.
A couple of years later, Sandy found love again and married his second wife, Kimberly Francis, in 1985. But, with no luck, the marriage also ended in 1998. Despite his years-long marriages, he did not share children with any of his spouses.
He does not have kids with his third wife either. But he is a stepfather to Jane's son Trillion Clarke whom she had from her previous marriage with John Clem Clarke.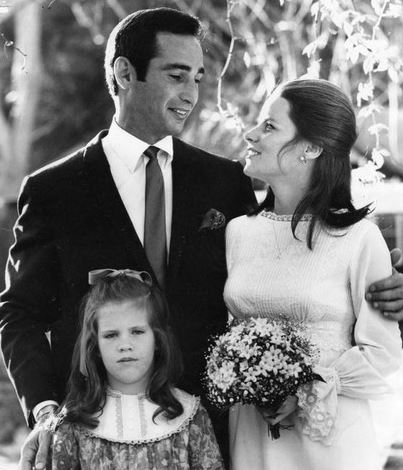 Sandy Koufax and his former spouse, Anne, from their wedding day (Source: Calisphere)
Although most of Sandy's love life details have escaped the limelight due to his private nature, he had quite a reputation for being popular among women.
As some sources claim, besides his marriages, he has been in relationships with Quinn O'Hara, Beverly Adams, and Jill St. John.
Despite his long list of lovers, the former MLB player is now well settled with his wife, Jane. But over the years, another one of Sandy's gossip topics came to be about his sexuality.
Personal life of - Insight Into Joey Votto's Low-Key Love Life
Gay Speculation
It all started when a New York Post column published in 2003 suggested Sandy as gay. The remark on the article that hinted Sandy as gay read as,
Which Hall of Fame baseball hero cooperated with a best-selling biography only because the author promised to keep it a secret that he is gay?
The article was enough to spread rumors questioning his sexuality. But later, with a turn of events, New York Post apologized for the misunderstanding. The rumor settled when Bob Daly corrected the false news saying,
This is a pretty big apology. Nobody did any fact-checking. It wasn't nice. In time, I hope things will get better. We're not trying to push him. He's not mad at the Dodgers, he's mad at The Post.
Eventually, the apology from the Post cleared the air, and the gay rumor settled gradually.
More on - Is Tim Lincecum Still In A Relationship With The Mystery Blonde From 2012?
A Short Bio 
Born on December 30, 1935, Sandy grew up in a Jewish family with parents Evelyn and Jack Braun.
Although today he is known for his legacy making brilliance in baseball, he was known for basketball during his school years.
Later as he entered a youth baseball league at the age of fifteen, there was no looking back ever since. He entered the MLB in 1955 as a pitcher for Brooklyn Dodgers.
Throughout his years in MLB, he has secured the titles such as All-Star player, World Series Champion, Cy Young Award, Triple Crown, World Series MVP, and several others.
What Is Sandy Koufax's Net Worth?
As reported by Celebrity Net Worth, Sandy Koufax's golden years at the MLB have now secured him a massive net worth of 10 million dollars.
Further analyzing his earnings, he had an annual salary of 70 thousand dollars in 1963, which increased to 100 thousand in 1966.
With his retirement from MLB as one of the greatest pitchers in the history of baseball, Sandy became the youngest player ever to be elected at the Baseball Hall of Fame in 1972.
After his retirement, the former pitcher went into broadcasting media as a broadcaster for Saturday Game of the Week, but he quit after six years. Moreover, he also took on the role of a baseball coach for the Dodgers.