Celebs
All about Sarah Lancashire's Husband & Children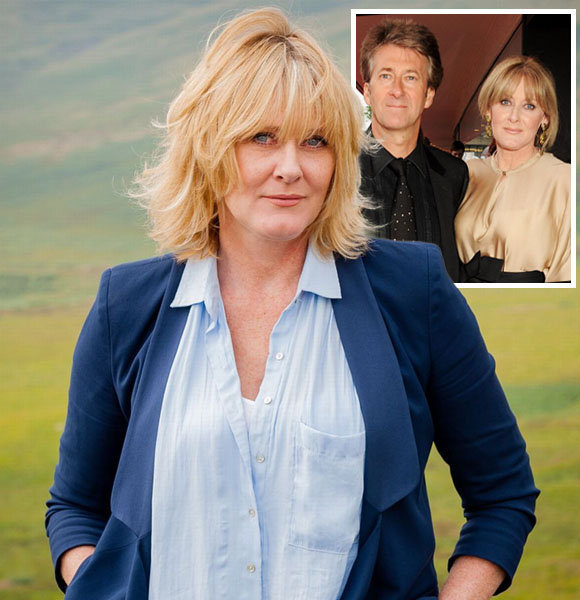 English actress Sarah Lancashire's life has never left the spotlight, whether for her humongous career accomplishments or her headline-making personal life instances. 
As for her personal life, the mother of three children created quite a stir when she married her second husband in 2001. So what was all the fuss about?
Sarah Lancashire and Her Husband
Sometimes love comes with several twists and turns, and Sarah's love life pretty much sums it up. 
The news of Sarah dating her now-husband, Peter Salmon, broke out during 2000 when she was at the top of her career in the show biz and had wooed thousands of viewers with her incredible talent. 
One of the people wooed by her charm happens to be Peter Salmon, the BBC1 controller. But what made their love story stay up in the headlines for very long was that Peter was with his wife, mother to his three children, when he had fallen for the actress.
Although before their relationship took the media by storm, they were well-acquainted with each other for almost five years. With their budding romance, Peter's marriage with his former wife, Penny Watt, crumbled.  
After separating from his previous wife of two decades, Peter began his new family life with Sarah. The two exchanged their vows in 2001 in a gorgeous venue of a country hotel.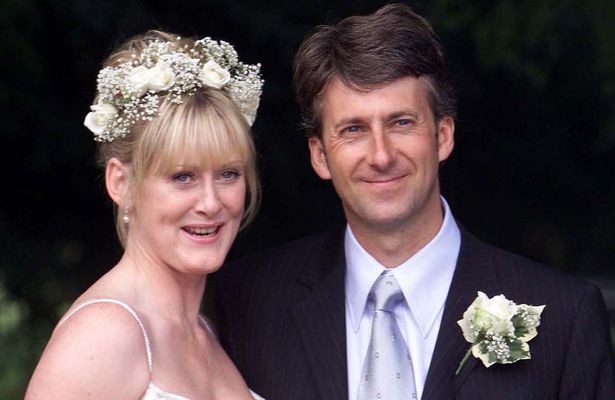 Sarah Lancashire and her husband at their wedding day (Source Pinterest)
More on - Zoe Wanamaker Fell for Her Husband Because of His Support?
Their low-key wedding with only one hundred and twenty guests was held in Langar Hall, Nottinghamshire. Looking beautiful in a spaghetti strap long plain white gown, her cheeks blushed with love, while her husband seemed thrilled for their adventure together as a family.
After a year into their marriage, the pair welcomed their son, Joseph Peter Salmon, in 2002. With Joseph in her life, she became a mother to three children. 
Although going through motherhood all over again at the age of thirty-eight was not as easy for the actress, she loved every bit of it. 
"Being a new mum is amazing. I am loving every minute I spend with Joseph and all my boys," is how she described her feeling as a mom to her third child. 
Her life took a new turn since her husband came into her life, but things were not as smooth sailing for her before. 
Get to know - All about Georgia Tennant's Children
Sarah's Past Relationship  
The Coronation Street actress was first married to Gary Hargreaves, whom she met when she was only eighteen. With Gary, it was her first seriously committed relationship.
But only after she became pregnant with her first child with Gary did the two get married. And later welcomed their second son in 1989.  
As the years began passing by, Sarah's relationship with Gary started weakening, leading them to separate after ten years of their holy union. 
She once also confessed that her decade-long unsuccessful marriage was a huge source of her 'unhappiness.' But her second marriage turned out to be quite the opposite. 
Expressing her utter happiness and fulfillment she felt after marrying her second husband, she remarked, 
I've never known what it feels like to wake up in the morning full of the joys of spring and wander through the day feeling capable of coping.
Now that she has been living the life of happiness that she barely thought she woud ever be blessed with, her life indeed seems more than perfect.