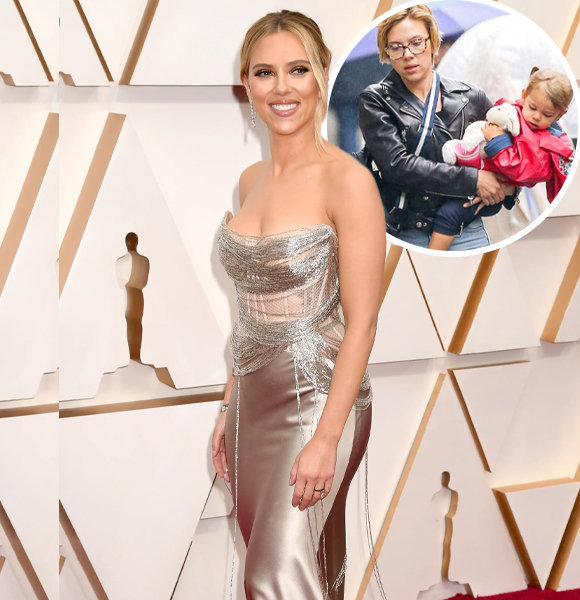 Scarlett Johansson, no wonder, is a winner in whatever aspect of her life. Whether it is box-office shattering movie roles or it is about being a dedicated mother of two children
Colin Jost, Scarlett's husband and SNL writer and host, announced the addition to their three-person family, their son's birth via his Instagram last fall, but not many people are aware of Scarlett Johannson's older child.
Meet Rose, 'Black Widow' actress' seven-year-old daughter. 
Scarlett Johansson's Daughter 
Johansson gave birth to her oldest kid Rose Dorothy Dauriac on August 30, 2014. 
Away from the public's prying eyes, the little girl was born to Scarlett and her then-husband Romain Dauriac.
Scarlett rarely brings up anything about her daughter, but it is absolutely the cutest anecdote when she does.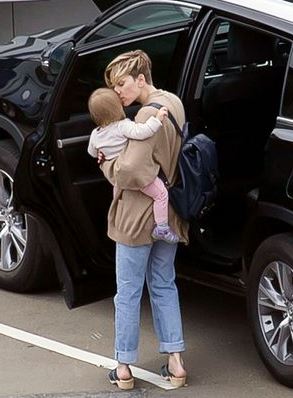 Scarlett Johansson With Her Daughter At A Movie Set (Source: mirror.co.uk)
In her appearance on 'The Ellen Show' in 2018, Johansson called her daughter "her little buddy" and mentioned how much of "a girly girl" she is, even more than Scarlett herself. She said,
She's very, very, very girly. like, painfully girly. It's crazy. I thought I was girly but she is…she wants to like, wear the princess dress to bed…But, yeah, she just she's a princess obsessed little girl."
Johansson has always been joyous about motherhood, calling each moment spent with her child the biggest, explosive joy.
Mark Ramsey and His Wife Are Life Partners and Business Partners
Recently, Rose celebrated her seventh birthday. But, of course, seven is just that age where kids keep asking many questions. And baby Rose had some interesting ones for Scarlett. 
Scarlett Answers Her Daughter's Query 
In an interview with Instyle, Johansson opened up about the kind of questions her little girl asks.
The actress laughed and told the magazine, "She asked me why my underwear went up my butt crack, and I had to try to explain what a panty line was."
She added, "I was like, "'cause you don't want a line in your pants," and she was like "Why?" And I was like, "'cause then you could see my underwear," and she was like "But you are wearing underwear." Like I know, it's weird."
The actress added that her child also found feminine hygiene quite interesting to ask further questions like, "Why are you tweezing your eyebrows? Why are you curling your eyelashes?" "What's a tampon? What's it for?" 
Cassandra Marino - Oldest Daughter of Caitlyn Jenner, More on Her Siblings
In a recent interview with The Ellen Show, the American actress also said she could see her children having different personalities. Even though a few months old, Cosmo, her son, "seemed laid-back" compared to his older sister, Rose. 
On that note, Scarlette added, "I imagine that they'll be very different people," she said. "You know, my daughter is very, you know, she's a little bossy, I don't know where she gets it from, and she's very headstrong….Well, he's just putting his feet in his mouth. So, he seems pretty laid-back." 
When asked how Rose felt about her baby brother, Scarlett answered, "She's pretty neutral about it, which I think is a good thing."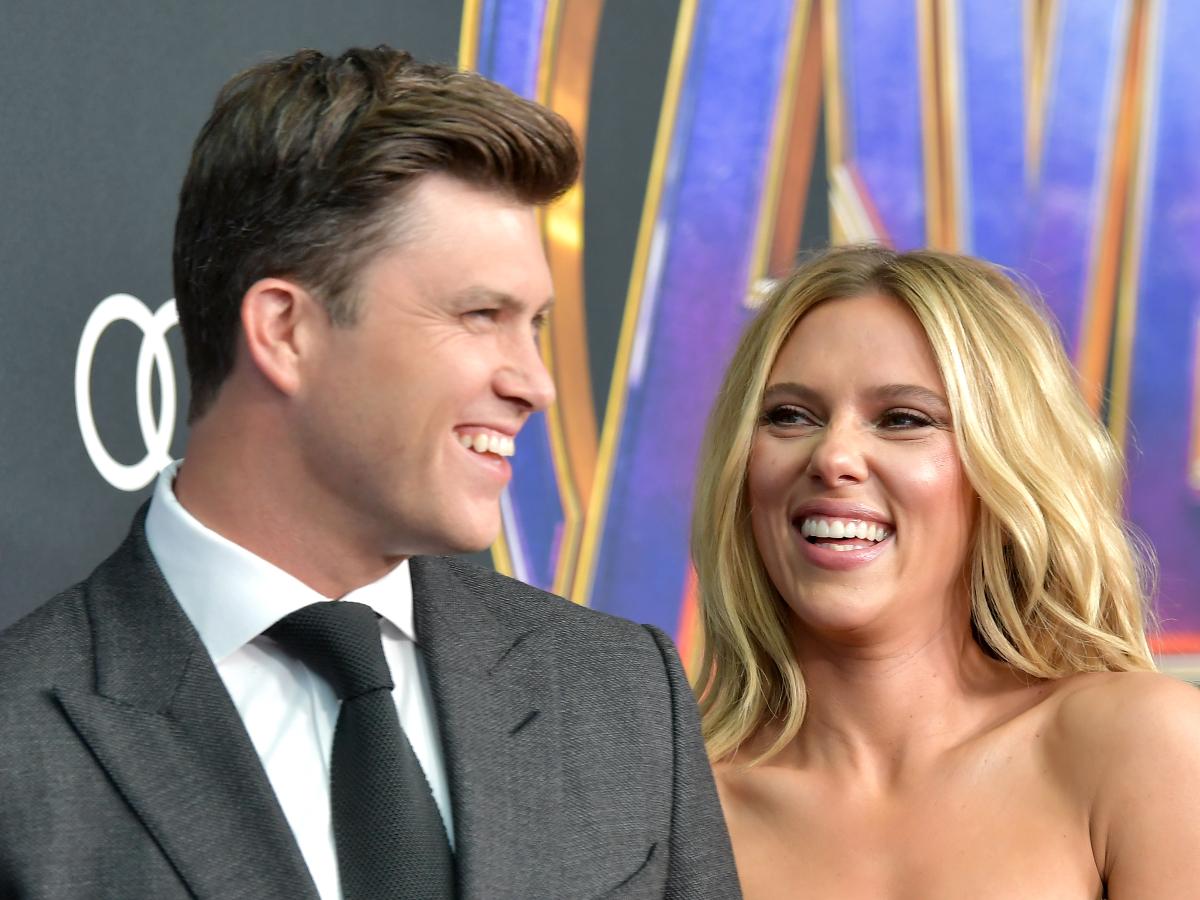 Scarlett With Her Husband Colin Jost At Avengers: Endgame Premier (Source: Pinkvalla)
In a conversation with Ellen on her show a couple of years ago, she had said how Rose thinks she fights for a living. Scarlett told the host, "Like, if you asked what I do for a living…she says, like, mommy's a superhero."
It is unequivocally true that Scarlett Johansson is a superhero in the movies and real life.