Music
Scott Avett's Beautiful Life with Wife Alongside a Satisfying Net Worth
Scott Avett has amassed a generous net worth over the course of his career and lives a happy life alongside his wife & family.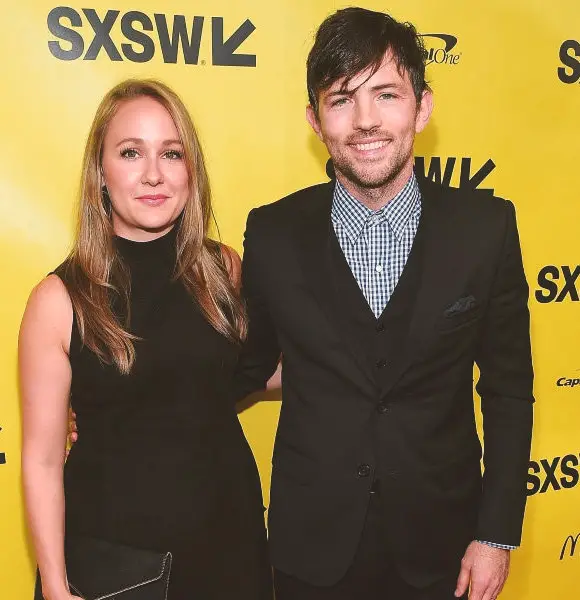 Rustic and super charming singer Scott Avett has garnered a wide audience through his songs and unique and soothing voice. But equal credit should be given to his handsome face and exhilarating personality. 
As a result of which people wonder who the lucky girl is that fulfills this 45-year-old's life. Avett lives his life alongside a woman whom he has decided to spend the rest of his life with and his two little munchkins. 
Scott Avett's Wife
"Sarah and I have been married for fifteen years. Each day our love has grown stronger and better in all ways. I can't believe it."
Beautiful words of love poured in on the Instagram post of the 45-year-old singer on the occasion of the 15th anniversary with the love of his life. 
A picture posted on May 15, 2018, featured Scott with his gorgeous wife on what looks like a vacation in Italy. Scott got married to his wife Sarah Avett in 2003, and coming to 2021, the two have now been married for 18 years.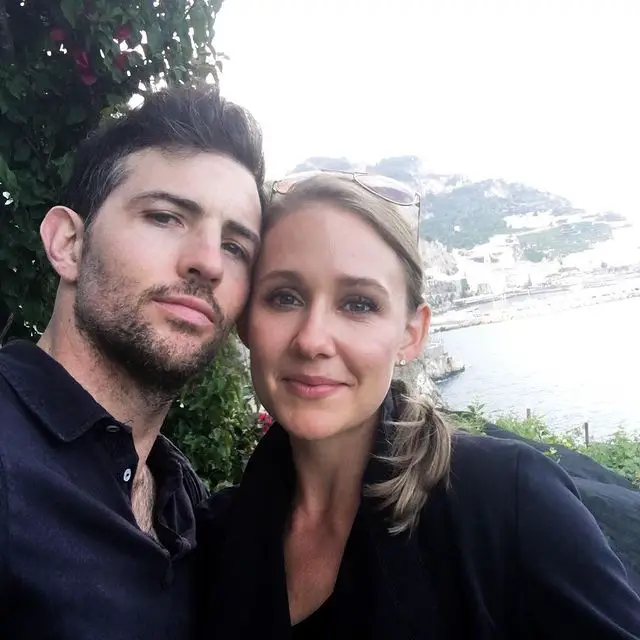 Scott Avett With His Wife Sarah Avett (Source Instagram)
That's almost two decades of togetherness, and the love seems still fresh as new. The cute love story began in the street of Greenville when he met his now-wife, Sarah, busking on the street in Greenville, North Carolina. 
In an interview with Southern Living, the lead singer of The Avett Brothers revealed that his girlfriend of that time, Sarah, used to live right across from B'Barbecue in Greenville which was close to him. 
Famous Singer: Taylor Swift is the Highest Earning Celebrity, Proclaims Parade Magazine. Find Out Who Else Made it to The Top 5 List!
Married in 2003, they welcomed their bundle of joy in 2008. Their daughter Elanor was their first one, and the father of two also wrote a song named 'A Father's First Spring,' shortly after the birth of his daughter. 
The Song Dedicated To His Daughter
The pair then welcomed a son, who is seemingly very fond of painting, and the proud father cannot seem to get enough of posting his son in action in front of the canvas. 
A little-known fact, the son got it from his father. Scott is a painter himself who acquired the skill during his time at the East Carolina University (ECU). 
Accompanying his wonderful family life is the career that has given him a lifelong tag of a singer and a generous net worth, of course. 
Scott Avett's Net Worth 
Born to his father, Jim Avett, and mother Susie Avett, the musical bloodstream runs in his family as his father was also a well-known musician. 
His father was also into painting, and by the looks of it, the Avett family impressively follows their elder's passion and makes it their own as it has now run in the family for three generations meaning from grandfather to father to now his son, all are into painting.
Learn More On: American Singer & Actor Billy Ray Cyrus' Supports Pansexual Daughter Miley Cyrus
It is only a matter of time when we see Junior Avett step foot into the field of singing.  
Further, the three-time Grammy Award nominees band had their album, The Second Gleam, reach the top ten spot on Billboard's Top Independent Albums Chart. 
The Avett Brothers comprised of Scott and his brother Seth Avett. Initially, Scott was with the Nemo band, and eventually, he shifted to The Avett Brothers while still keeping Nemo intact. 
Talking about his paintings, he is quite accomplished in that arena as well. As a printmaker, his works have been displayed in exhibitions and art galleries, namely, Envoy Gallery and North Carolina Museum of Art. 
Therefore, along with earning from his musical career, he also earns well from his paintings, ranking his net worth in the millions.