Celebs
Shamea Morton's Dreamy Life with the Love of Her Life, Her Husband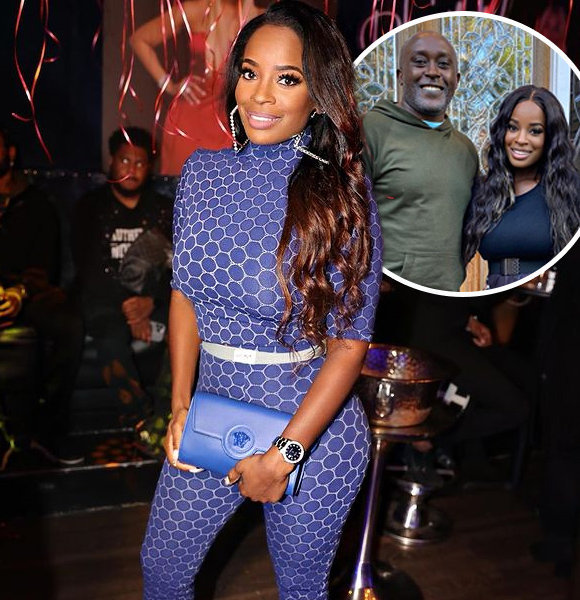 After a long haul in the romantic life of Shamea Morton, she finally found her knight in shining armor. 
Having her dream wedding come alive, she lives a happily married life with her husband.  
But, who is this mysterious guy who has won the heart of our beloved Shamea? 
Shamea Morton's Mysterious Husband
Shamea Morton is happily married to her husband, Gerald Mwangi. The happy couple just recently celebrated their four years of marriage. 
They got married in July 2017 and shared vows never to leave each other's side till death. 
Moreover, they have been together for a longer time. Shamea and her husband have been together for more than seven years now.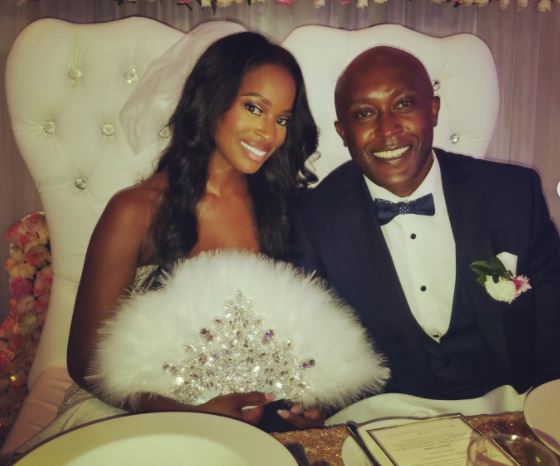 Shamea Morton and her husband from their wedding day (Source: Instagram)
As it turns out, Gerald is from Kenya, so the wedding was also held in Mount Kenya. Nevertheless, Mwangi is proud of his roots and loves celebrating his happiness around his home. 
More on Wedding anniversaries: Makes It Work! Mark Wright And Actress Wife Michelle Keegan Celebrate Second Wedding Anniversary On An Island
What gives more happiness than marrying the one you love in the place you dearly love? Well, it's about spending your lives together as a family.
Many fans were wondering about Gerald's profession and whereabouts. 
To answer many fans' curiosity, Gerald Mwangi is a business person and currently holds the position of president in a mechanical contracting firm. 
The businessman and the gorgeous actress were expecting a baby in 2018. Shamea had her share of fun with the baby bump during that time. 
She enjoyed her pregnancy to the fullest, surrounding herself with her loved ones. As the coolest person she always is, she did not miss out on having fun during her pregnancy.
Explore on Pregnancies: After Four Miscarriages, Michele Tafoya got Pregnant at the age of 40: Mother's Sacrifice for Her Baby: Married life, Husband
Shamea and her husband welcomed their adorable daughter in November 2018. Just another blessing to the lovely family. 
They named their daughter Shaya which means 'gift' in Hebrew. Truly, she is a gift for them as she completes the pack of three with her presence.
Regarding her daughter's birth, Shamea said to Us Weekly,
I hope she's a mini-me. I do girls really well.
Now, Shaya will be turning at the age of four in 2022. Just how fast the time flies, right? 
The fans' beloved Shamea now lives her best life with her family. However, she did go through a rough patch before finding her love, Gerald.
Abusive First Husband
The gorgeous actress was previously married to King Solomon Smallwood Jr. The marriage did not go well.
The marriage failed, but even during the marriage, Shamea suffered physical abuse.
Now, she states that it wasn't supposed to happen and that she should've taken a stand. 
Find About Abused Celebs: Sexually Abused As a Child, CNN's Don Lemon Came Out as Gay in 2011: Boyfriend/Partner, Married?
Although she went through hell in her past relationship, she became even stronger.
Witnessing her strength is her fandom, who admires her for going through such a rough phase and standing as strong as ever. 
Furthermore, she is now ready to open up about it and inspires many people to speak up against violence. The strong woman standing tall is what the fans want her to be seen as. 
We can see the wide smile on her face as she lives on with her soulmate and her mini-version, her daughter. The fans keep sending her best wishes for her brighter life ahead.