Sports
'I was bad' Shaquille O'Neal Confessed Opening Up about His Divorce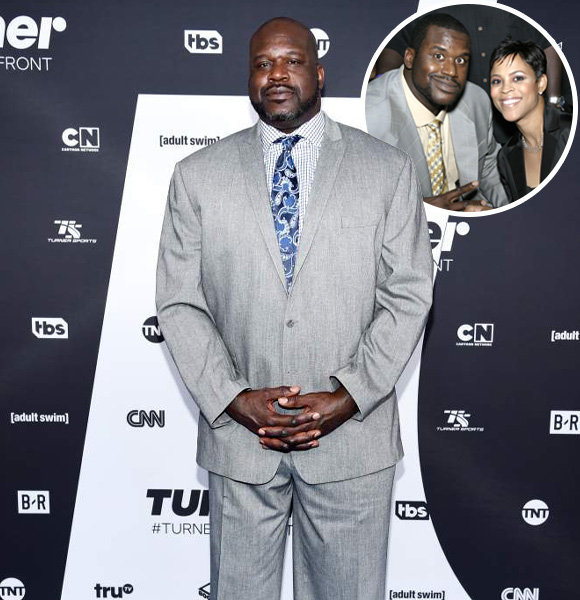 Shaquille O'Neal, famously known as Shaq, gained immense popularity and respect for his legendary NBA career, which people still celebrate.
His transition from a sports player to an A-list celebrity was so smooth that people started seeing him in the movies and everywhere else in the show biz. 
Shaq is now a household name, and apart from being regarded as one of the greatest basketball players of all time, he is also an actor and TV presenter. 
Now let's dive into his life with his wife and children.
Shaquille O'Neal- Wife, Net Worth & More
The NBA star was married to his wife Shaunie O'Neal back in 2002.
Their relationship seemed to have been going fine as media often spotted them together during events, but sadly the pair went their separate ways. 
The former husband and wife separated in 2009 and got divorced two years later, in 2011. However, the basketball legend later publicly opened up about the divorce.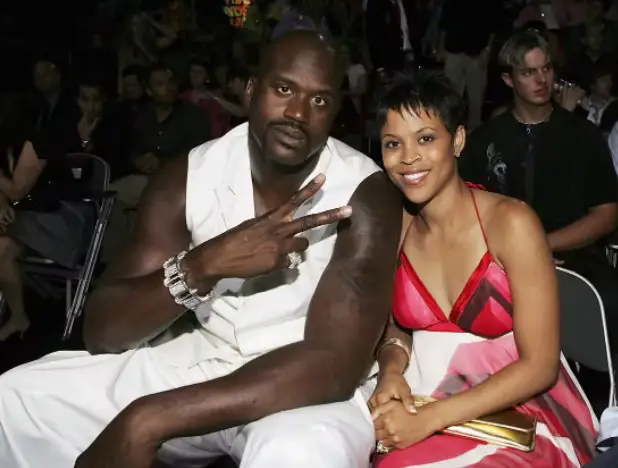 Shaquille O'Neal with His Former Wife During a Show (Source The Independent)
Get to know - Vernon Davis's Dream Proposal for His Wife-To-Be!
And he did not refrain from taking the blame for their separation.
"I've never talked about this, and I'm glad you guys asked because I don't mind talking about this, but I was bad," Shaq revealed.  "She was awesome. She really was. It was all me."
Shaq gave his wife the credit that she deserved by sharing how she took care of everything and was there for him through and through, but the mistakes he made led to the downfall of their relationship. 
He openly admitted, "I wasn't protecting her and protecting those vows. I'm not going to say it was her; it was all me." Shaq has six children, three sons, and three daughters. 
Moving on from his separation, the former athlete is now with his girlfriend since 2014.
But is Shaquille O'Neal married now? No, he is not.
Although his personal life has seen its lows, his professional life has, over the years, only been glorious and expanded tremendously. 
From starting his career in the NBA, which earned him $292 million in salary, one can really sit back and wonder how amazing Shaq's journey has been in the sports industry. 
Truly, the amount he was paid goes on to show his stature in the business and what an amazing player he was. 
And that was just from his career in the NBA alone; we still have to add the endorsements, his venture in movies, and television appearances, adding tremendously to his exposure.
Well, collectively, we can tell that he is a multimillionaire. Celebrity Net Worth reports his net worth to be $400 million and his salary to be $60 million. 
More on Shaquille O'Neal's Family
Shaq was born on March 6, 1972. He was born to his father, Joseph Toney, and his mother, Lucille O'Neal. 
His parents separated when he was just a child, and he was raised by his mother and his step-father Phillip A. Harrison.
Shaq's height is usually the one that gets the most attention as he is very tall compared to the people he stands next to. 
To those wondering, Shaq stands at the height of 7 feet 1 inch. 
With his towering height, his charismatic personality, and his sought-after career, Shaq has everything that defines success.