Sports
Vernon Davis's Dream Proposal for His Wife-To-Be!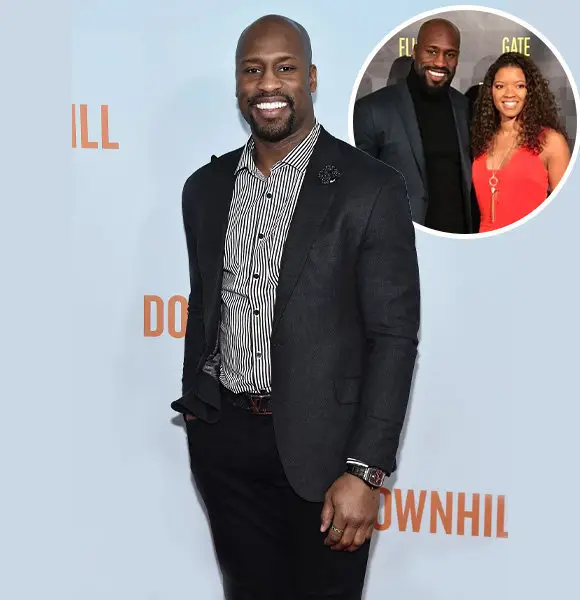 Professional American football player Vernon Davis let many hearts down after his retirement announcement in 2020. 
However, his fame and fandom remain intact, with people wanting to know what the star player is up to these days. Perhaps a special lady, say his wife or girlfriend, keeps him busy now.
Who Is Vernon Davis's Wife?
If you are wondering, 'is Vernon Davis married?' the answer is no. However, Vernon has a long history with women, but marriage doesn't seem to be the thing for him. 
Currently, Vernon is engaged to his fiancee, Kayla Sortor. They have been together since 2016 and are planning to spend the rest of their lives together.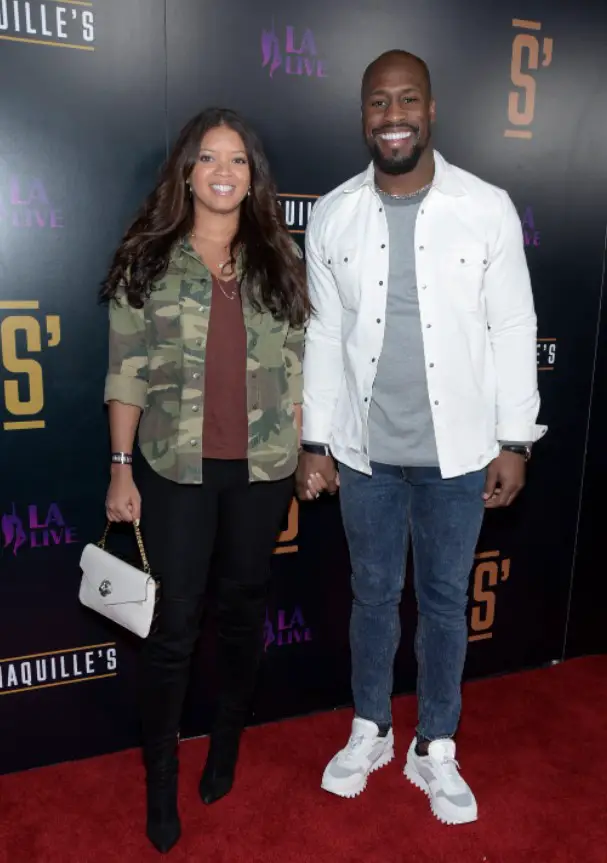 Vernon with His Wife-To-Be, Kayla Sortor (Source: heavy)
Vernon proposed to Kayla in 2018 through a grand gesture. He planned a proposal that fell straight from the sky, literally.  
He curated the perfect lie. He told his girlfriend, now fiancee, that they were going to a party and the dress code was white.
He had arranged everything, the location and the proposal, and a videographer was ready to make the moment perfect for him and his beau. 
You might like:Aaron Kyro's Net Worth and More on His Family Life
So, on a beach in Ocean City, Maryland, he stood in position with Kayla as four skydivers descended from the sky. Each wore a t-shirt with a message on it. 
As the skydivers landed, they opened their suits to reveal the message. "WILL" "YOU" 'MARRY" "ME?" read the text.
After the big reveal, Vernon got down on one knee and showed her the ring.
He has us all getting our hopes up high! Certainly, after such a huge gesture, Kayla accepted his proposal. 
Moreover, he said that the idea came to him in a dream, and he perfectly planned it to make it a reality. He shared his excitement with USA Today and said,
I didn't know what (her reaction) would be. I just expected her to be extremely surprised, and she was. She was happy. She just couldn't believe it.
However, after such a grand proposal, their wedding is yet to occur.
For now, Kayla is stuck with the would-be wife title, and we haven't heard any news about future wedding plans either. 
While Vernon's admirers deeply wish for his nuptial soon with his wife-to-be, this is not his first experience as a fiance.
He was previously engaged to Janel Home. He shared three kids with her, but the two never carried the title of husband and wife.
A rift occurred between them after Janel accused Vernon of cheating. It became quite a public affair when his ex-fiancee posted the following caption on her Instagram. 
When you give a man your all, 15 yrs, 3 kids, and you sacrifice your life and then he cheats on you with a 20 yr old child and lies on you
Vernon has not addressed the allegations directly. Moreover, he has moved on from the past and is looking forward to a new beginning with his wife-to-be.
More on athletes: Cole Anthony Walked on His Dad's Footsteps 
Plus, he will have plenty of time to spend with his beau after retirement. Following a great career of over a decade, Davis has earned great fame and net worth.
What Is Vernon Davis's Net Worth?
Vernon was born in Washington, D.C. He stands at the height of 6'3" and has gained immense success by the age of 38 now. 
He was drafted in 2006 by the San Francisco 49ers. He played for them until 2014 and then was traded to the Denver Broncos. 
Davis again made a switch and joined the Washington Redskins in 2016 and played for his hometown team until his retirement in 2020 at age 36. 
From his successful career, he has earned a massive net worth of $16 million, according to Celebrity Net Worth.