Entertainment
Shawn Marion Pours Out His Heart To His Son Through An Instagram Post
While Shawn Marion lives his best life with a multi-million dollar net worth his secretive personal life keeps his fans questioning who his wife or baby-mama is.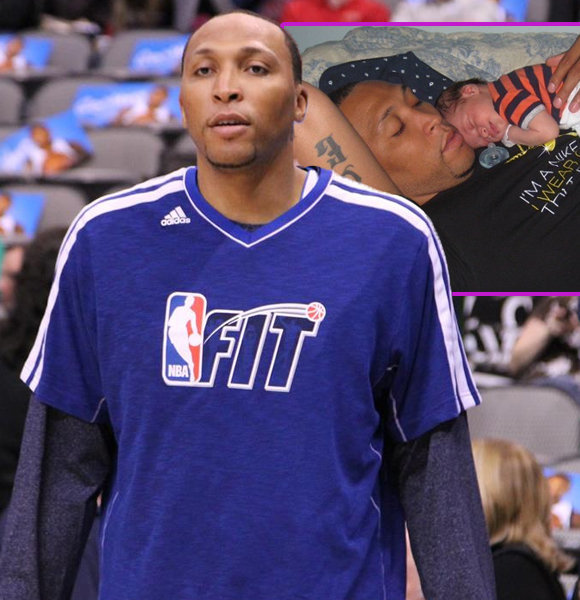 "As the decade comes to an end this has to be one of my Favorite moments," NBA player Shawn Marion wrote on his Instagram while dedicating the post to his son.
While the athlete treats his social media followers with an adorable picture with his son flexing his fatherhood, the post raises the question of whether he has a wife.
Who Is Shawn Marion's Wife?
The Instagram post that triggered his followers with questions regarding his love life was from January 1, 2020, when Shawn revealed a rare father-son moment on his 'gram.
Welcoming the new year with a warm embrace, he reflected on one of the best moments of the past decade in his life, and clearly, his son, Shawn David Marion, is one of them.
He took his time to share his gratefulness for being a father to his son by sharing the picture with his little one where he is seen holding his infant son close to his heart, and the warmth of his parental love is sure to melt your heart. Several of his well-wishers were quick to send their love to the father-son duo.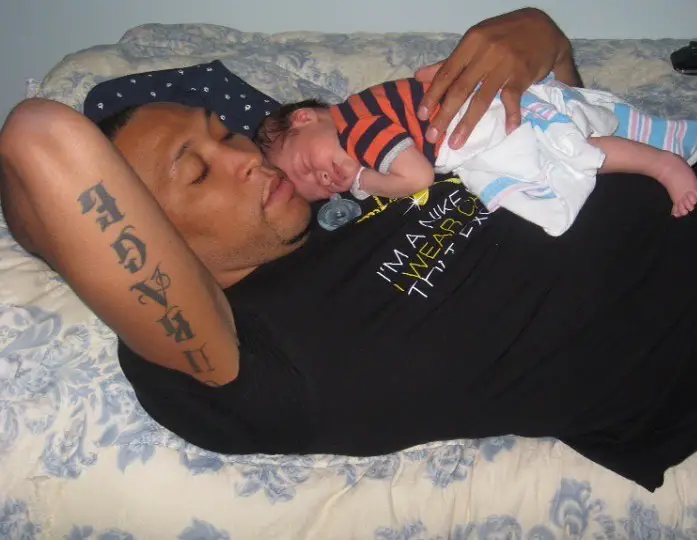 Shawn Marion holding his son, Shawn David Marion (Source: Instagram)
But as the athlete is keen on keeping his personal life away from the spotlight, he did not reveal many details of his son on the 'gram post.
And neither is has he ever opened up about who the baby mama is. Seeing him with a child might keep his fans assuming he is married, but the athlete is yet to tie a knot. However, some gossip sites did mention the rumors of his romantic ties in the past through the year, but none were ever confirmed.
Regardless of his extremely private love life, the proud father does not hesitate to flaunt his love for his son whenever he gets a chance. To take up his father's duties, he even retired from NBA in 2015 after finishing his 16th season.
Talking about his retirement to ABC News, he said that he was retiring from the game to fulfill his fatherly duties to his son. In his words,
I wanted to go out on my terms. The biggest thing is having a son. I got attached to him. Seeing him periodically is hard. Watching him grow up on pictures and videos is hard.
Personal life of - Alex Bowman Split with His Girlfriend?
What Is Shawn Marion's Net Worth?
Despite him retiring from the game years ago, the player's staggering fortune never stopped pouring. 
During his time at the NBA, Shawn, age 43, had already amassed a hefty net worth in millions through his multi-million dollar contract deals.
While at the entry-level during 1999, he was committed to a four-year contract of average salary valued at 1.8 million dollars. 
Likewise, his later contract valued the average salary of 14 million dollars in 2003, and another deal he signed in 2009 was finalized at an average annual salary of 8 million dollars.
Net worth of - Inside Billy Currington's Million Dollar Fortune And Love Life
As his career was skyrocketing, he transferred to Cleveland Cavaliers in 2014, signing the contract deal worth 1.4 million dollars of annual income. But just a year later, he retired his jersey number 31 in 2015.
As a whole, Shawn's net worth values at 60 million dollars as of 2021, as reported by CelebrityNetWorth. Not to mention his Dallas house that he sold for 5.25 million dollars also adds to his massive wealth.
Well, if you are wondering how he is still keeping his wealth intact after several years of retiring, he is currently a major shareholder of New Zealand Breakers, a professional basketball team based in New Zealand.  
Although ending his reign as an NBA player, he has somehow found his way into basketball one way or another, and it is serving him pretty well.