Sheryl Lee Ralph shares prosperous life alongside her husband & her children all the while balancing her professional front.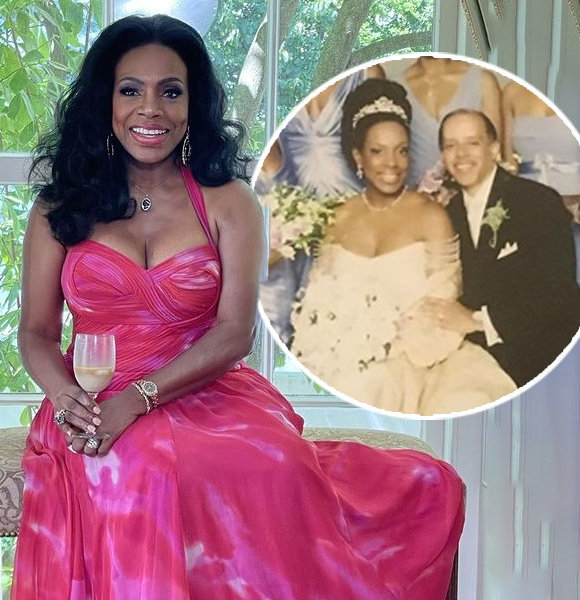 A Piece of Action star, Sheryl Lee Ralph was fashionably late to her own wedding 16 years back and rejoicing her big day; she made an anniversary post blessing all of her bridesmaids and thanking the person who helped her meet the love of her life. 
Sheryl Lee Ralph's Husband 
After being engaged since 2003, the couple decided to jingle their wedding bells in 2005.
The Tony Award-nominated actress and her husband Vincent Hughes got introduced to each other through a mutual friend, which Sheryl acknowledged on the occasion of (what seems like) her 14th anniversary.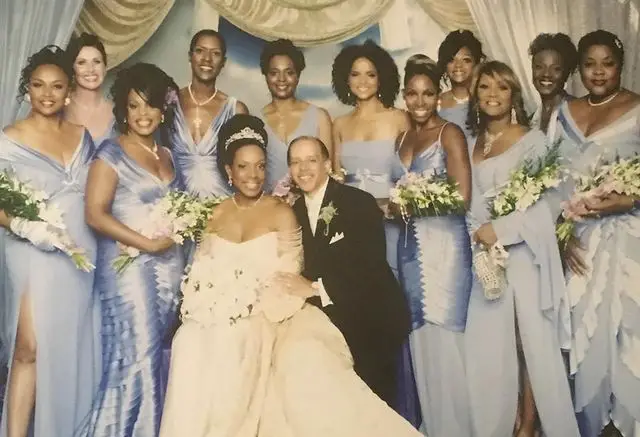 Sheryl Lee Ralph's Picture From Her Wedding (Source Instagram)
On July 31, 2019, the Dreamgirls actress posted her wedding pictures featuring all of her bridesmaids and wrote, 
God bless my Bridesmaids who I am still in loving touch with to this day! Thank you all for standing with us 14 years ago!
Continuing her caption, she then thanked her friend CiCi for "introducing" them through a blind date. She further added, 
"She will always be loved by us! "Don't block your blessings, Sheryl!"
May God really bless Sheryl as she was the force that helped the two souls unite for eternity. The souls that have shared their laughs, cries, and life together for much over a decade now. 
Her husband, who is a Pennsylvania State Senator, fulfills her life alongside her two wonderful children. However, her two children are not from her marriage with Vincent but from her previous marriage. 
Previous Marriage & Children 
The husband-wife duo got married to each other for the second time, on both of their parts. Ralph was previously married to Eric Maurice, which lasted for well over a decade (1990-2001). 
She is a proud mother of two children, a daughter named Ivy-Victoria Maurice and a son named Etienne Maurice. 
The divorce with her previous husband was really hard on Sheryl as she had to endure the pain decades after her divorce. 
A particular segment posted by CNN on their YouTube channel features the former Moesha actress talking about her divorce and how hard it is still on her. 
Sheryl Lee Ralph Talks About Her Divorce
While talking about the experience with teary eyes and an emotional voice, she explains how the most tragic part was her kids getting hurt, which was"unfortunate."
"There is some time i have wanted to cuss their father out but i cant because if i cuss him out cause he is their father"
Said the actress while adding how divorce is like "ripping the skin off of your own body... and your children."
Rocky Divorce: Gayle King Boyfriend History Post Acquiring Divorce From Her Cheating Lawyer Husband
As they say, time heals everything, and so it did for the mother of two. As a result, she is living her best life and thriving, and more importantly, her kids are thriving as well. 
On November 16, 2021, she recently wished her son, age 30, a very happy birthday. Her experience of 30 years ago becoming a mother was "the start of one of the greatest joys and journeys of my life," as she says.
Similarly, the proud mother also introduced her model daughter to the world back in 2017 when she was on The Wendy Williams Show. 
Sheryl's proud motherly role clearly jumped out on the show, and she was EXCITED to let the world know about her daughter. She revealed how her daughter was a model, blogger, and fashion influencer. 
Clearly, life has rewarded the 64-year-old actress with an everlasting marriage and a wonderful life with children. But what is cherry on top is the fortune that backs her glorious life. 
Sheryl Lee Ralph's Net Worth 
Ralph has appeared in numerous movies throughout her career, her most prominent being Mighty Quinn, To Sleep with Anger, Deterrence, etc. 
Her role in Moesha that ran from 1996 to 2001, also contributed generously to her fame and name in the industry. 
She has never stopped working in her career, and as of 2021, she has entered four decades of glory in her professional front. 
Let's Talk Net Worth: Married in 1999, 'Money Honey' Maria Bartiromo With her Investor Husband. Her Net Worth and Divorce Controversy
She also released a book named Redefining Diva: Life Lessons from the Original Dream back in 2012. 
From having credits in over 30 TV series and over two dozen movies, she now boasts a net worth of $5 million, as reported by CelebrityNetWorth. 
As of 2021, she can be seen in Motherland: Fort Salem and Abbott Elementary.