Sports
Spencer Rattler a Perfect Example for "Family Guy"
Spencer Rattler despite being a popular and busy sports person is able to maintain a balance between professional and personal life.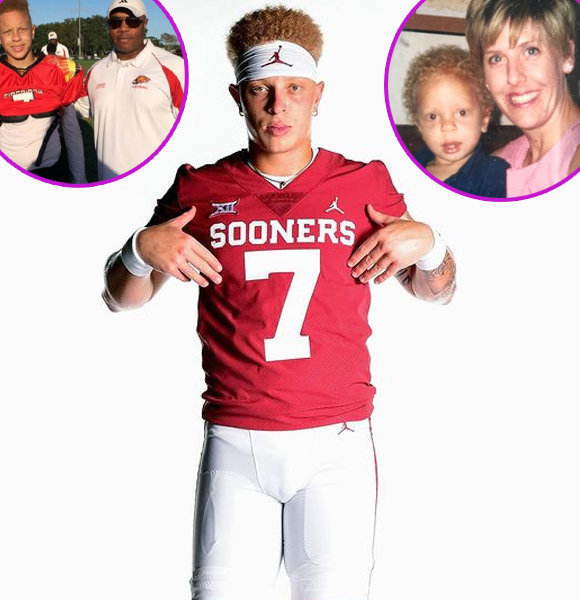 Spencer Rattler, being a famous football quarterback for many years, is undoubtedly dedicated to his career, but more than that, he can also be considered a family guy. 
He often dedicates most of the games that he plays to his family. Despite going through ups and downs in his career, the young player is always gaining enormous support from his family. 
Spencer Rattler's Family 
Spencer's family is composed of the beautiful bonding of his parents and a sister. His father, Mike Rattler, is from the African community, whereas his mother, Susan Rattler, is an American.
Judging by his Instagram, it seems that Rattler is quite close with his mother. 
On the occasion of Mother's day 2019, Rattler took to his Instagram and shared a series of pictures alongside his mother and paired it with a caption, 
i don't know what I'd be without this woman. I will give you the world soon mama! Happy Mother's Day
Every mom wants their kids to be close with them and see them as successful people. But they also wish their kids to create a balance between a professional career and a family.
The scenario fits into Spencer's context as he has maintained a perfect balance between his career and professional life accordingly. 
His parents and his sister support him on every career milestone, and it seems that his sister has decided to follow in her brother's footsteps as she is also pretty much interested in sports.
With this, Spencer's fans are also eager to learn more about Spencer's sister. 
Interesting-: Derrick Rose's Fiancée's Close Bond with Her Step Son
Spencer Rattler's Sister
Since early childhood, Spencer and Olivia were not allowed to practice in their home, and they together went to the backyard and nearby park to play.
In her interview with The Oklahoman, Olivia quoted, 
Spencer and I would trade-off. I would catch the football with him, or he would try and pass with me.
Both siblings believing in their hard work, were set towards their journey of playing at Division I. It was easy for Spencer to play Division I, but Olivia's path was unclear initially as she got many career insights in between.
Later after her confusion on playing football or volleyball, Olivia made volleyball her priority, and since then, her career path has become clearer. 
So she started playing volleyball for a club when she was 11, and a year later,  she also started playing beach volleyball. 
Most of the time, Olivia gives credit to her brother Spencer for her beach volleyball career. Spencer being an elder brother, always supports her. 
Olivia and Spencer both share quite a bond with each other, and it is pretty evident through their social media.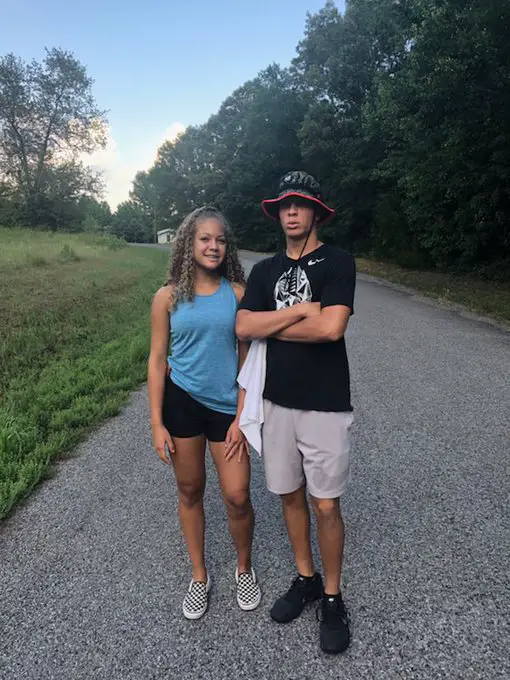 Spencer Rattler Alongside His Sister Olivia (Source: Twitter)
According to Olivia's Instagram post from November 21, 2020, she is set to play Division 1 beach volleyball at Missouri State University.
Alongside her career updates, Olivia is also very vocal about her personal life on her socials and often shares glimpses of her boyfriend on her 'gram. 
Another Sportsperson-: Sydney Mclaughlin's Parents Behind Her Successful Career
More on Spencer's Life
Spencer, born on September 28, 2000, was passionate about being a sportsperson from an early age. Twenty-one-year-old Spencer has been able to enlist his name in the priority list of players till today's journey. 
Until now, Arizona-born Rattler had garnered the public's attention through his professional career. 
On November 5, 2021, Rattler's Quarterback coach Mike Giovando announced Spencer's abandonment from Oklahoma University.
But Spencer could still enter the NCAA transfer portal even after leaving Oklahoma University.
During this team shift, Spencer was going through a difficult situation, but he could make it into the next club through his hard work and appraisal from his family.