Celebs
Stacey Abrams Refuses to "Fake" a Relationship for the Public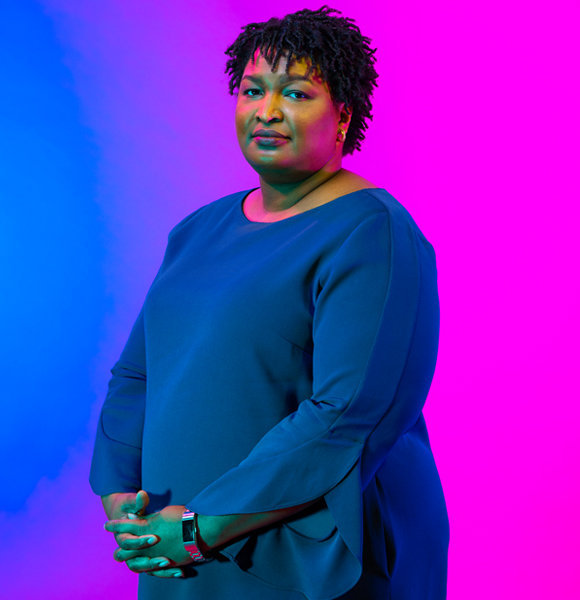 Stacey Abrams is a woman of many talents. Politician, lawyer-activist, and author, she holds many titles in her professional career.
She is an inspiration for many, but has her personal life suffered because of her busy work life? Has she found time to settle down with a husband, or is she kept busy by work for most of her time?
Does Stacey Abrams Have a Husband?
'Is Stacey Abrams married?' is a frequently asked question about her personal life. But, Stacey is quite private when it comes to her private matter.
In fact, it became a sensitive topic for her during her campaign to run for the governor of Georgia.
Abrams was reluctant about sharing her marital status in the campaign. However, her team insisted on her stating that she had a boyfriend or husband to gain a more positive impression among the public.
However, Stacey was complete against this idea and firmly held her ground, denying to disclose her personal information.
She argued that her race, skin color, and marital status should not be the deciding factor for the public to cast their votes.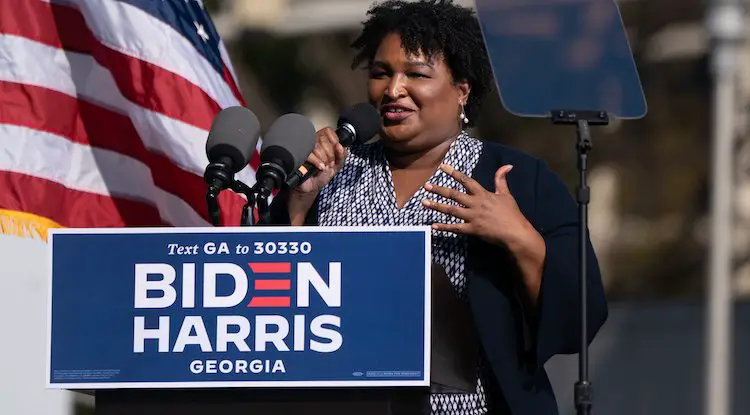 Stacey Delivering a Speech (Source: Advocate)
"I want every Georgian to have the freedom and the opportunity to thrive, and I don't think my skin color, my marital status, or my background—other than the background of being someone who has worked hard to serve the people of Georgia for the last 11 years—should be a deciding factor," she stated.
Unfortunately, Stacey missed the highest vote count with less than two percent of votes, but her campaign left a remarkable impact on the media and public. 
Also check out: Has Taylor Lorenz Found the Perfect Man for Her? Unveiling Her Husband
In fact, her campaign team even suggested that she create a "fake" boyfriend to boost up her image. But, she strongly denied the idea too. She said,
I was not going to fake a boyfriend. If I find him, great, but I wasn't going to pretend that he existed.
Clearly, Abrams is a woman of her words and stands by what she believes in. However, even she has once faced heartbreak.
She opened up about her relationship in her book Minority Leader. 
She shared that her heart was broken when she was 18 by a boy named Chad, and the incident inspired her to make a more serious action plan for her life. 
She also tweeted about the character she created based on her ex-boyfriend in her book. The tweet read, "I wrote my ex-boyfriend in as a character and put him in prison, where he languishes to this day."
After that, she has not been linked with anyone. She has not mentioned a husband, so she stays unmarried for now, but that doesn't mean all doors are closed for her. 
The absence of a husband raised suspicions among the public. People even started asking - is Stacey Abrams gay? 
More on: Tia Torres's Son Had a Terrible Accident! How is He Now?
In reality, she hasn't made any comments on the topic, but she's an open advocate for LGBTQIA+ rights.
The community has deeply appreciated her actions, and she even attended the Pride Parade in Atlanta as the Grand Marshal.
With or without a husband or spouse, Stacey has achieved many commendable feats in her life. She followed her passion for becoming someone who could make an impact on the world around her, and she has beautifully lived that dream. 
Her contributions have been rightfully recognized, and she stands as an award-winning and respected candidate in politics.