Celebs
Stacey McKenzie's Partner REVEALED? More on Her Gender Controversy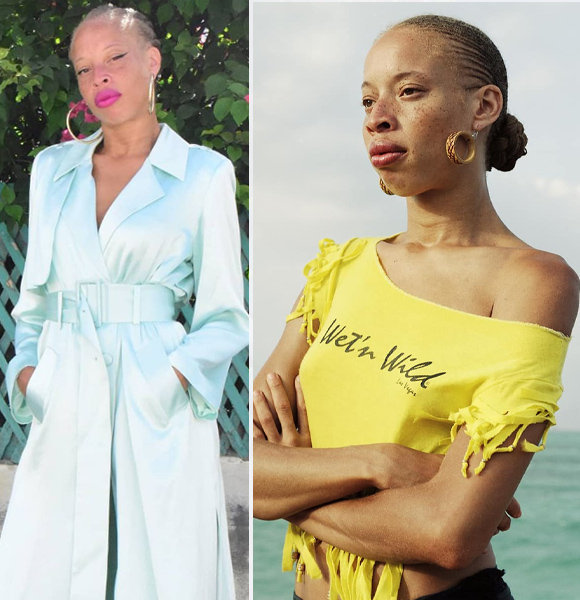 The multi-hyphenate fashion icon Stacey McKenzie is much more than what meets the eyes. Her exhilarating fashion sense and unapologetic personality are the qualities her admirers celebrate about her the most.
Recently been in the buzz for her role in the judging panel in Canada's Drag Race, gender-norm breaking reality TV show, Stacey's professional endeavors are pretty much well-known.
But the untamed curiosity of her fans about her secretive partner is what remains untouched.
However, despite her trying to keep her personal affairs out of the limelight, she has revealed some details about her partner which might interest you.
Who Is Stacey McKenzie's Partner?
If you are skimming her social media feed for her personal details, you are searching it in the wrong place. Well, her socials are the least place she shares her personal affairs.
But in one of her interviews in 2010, the fashion diva did mention having a partner back then. Though she did not touch her love life elaborately, she mentioned how her then-boyfriend changed her eating habit.
In the interview, while she recalled her junk food eating habit back then, she stretched that one fine day she met a handsome man who urged her to switch to a healthy diet plan.
Indeed the handsome man was successful in doing so. Not to mention, the same handsome man later became Stacey's boyfriend.
Interestingly, nobody knows if she continued dating the guy she mentioned in the interview several years ago, but one thing is for sure that she is now a married woman.
However, she is yet to unveil; the identity of her spouse. But in one of her recent interviews of 2020, after she made her major debut in Canada's Drag Race as a judge, she revealed her husband is a Jamaican.
Talking to Eat North about her food preferences, she casually mentioned how her spouse is a good cook and that she loves it.
Well, it seems like that's all the goose her curious fans can get about her partner for now, as she is not fond of spilling any tea regarding her love life.
But recently, she has been getting a lot of heat regarding her gender since she joined the judging panel of Canada's Drag Race.
Get to know - IceJJFish's Longing for a Girlfriend, His History with His Ex & More
Controversy Regarding Stacey's Gender
To clarify all the rumors out there circling Stacey's gender, she is a straight woman.
Interestingly, the speculation of her gender as gay caught fire since her involvement with the reality show Canada's Drag Race, where Canadian drag queens compete for the grand prize.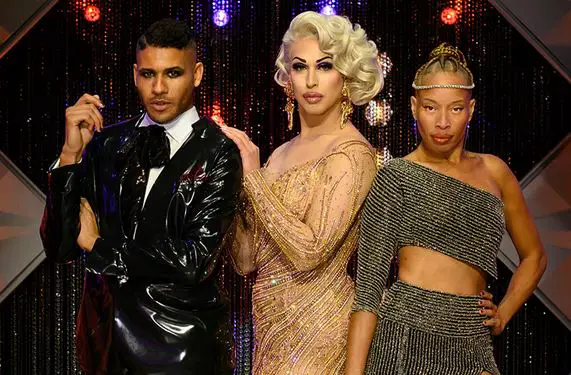 Stacey McKenzie(right) with the judges of Canada's Drag Race (Source: Entertainment Weekly)
Later on, she was also featured in Gay Times regarding her return on the show for its second season.
Although there has been no confirmation of Stacey being gay, it did not take too long for the false speculation to receive the buzz from gossip pages.
Regardless, Stacey not returning on Canada's Drag Race is still the big news overshadowing her gender gossip.
More on - Look Inside Hasan Piker's Sexuality, Ethnicity, Religion & More
Stacey Not Returning for Season 2? 
Stacey's presence in the judging panel alongside Brooke Lynn Hytes and Jeffery Bowyer-Champman, in season 1 of Canada's Drag Race was quite a serve to the audiences.
Stacey, one of Canada's most reputed fashion models, received tremendous admiration for her appearance in the show, which had her fans wanting to see her in season 2 as well.
But, the news of her leaving the show, as reported by Gay Times, must have broken many hearts.
Before her note-worthy appearance in Canada's Drag Race, her affiliation with America's Next Top Model and Canada's Next Top Model had already gained her significant stardom in the show biz.
However, that is not all to her journey on TV. Hopefully, she will make her come back soon, but it remains for us to wait patiently for what the future holds for the stunner.