Entertainment
Steph Pappas's Instagram Feed Tells All About Her Newfound Love Life
While Steph Pappas is garnering substantial attention for her influential internet presence at a young age, her love life with her boyfriend is another attention grabber.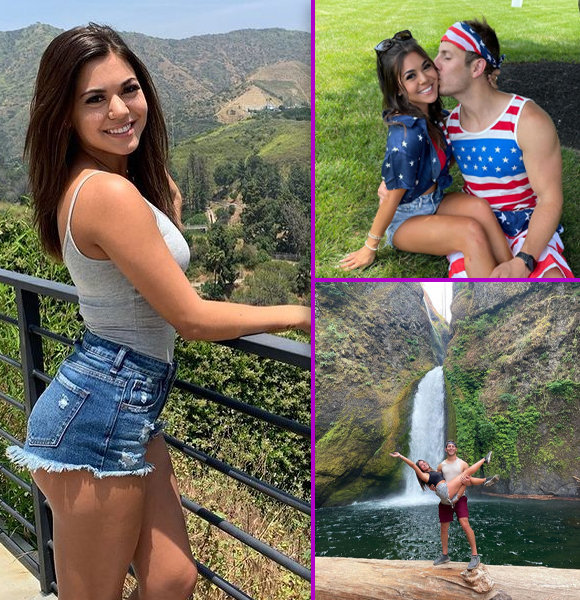 "My person," that's what Steph Pappas calls her boyfriend, who makes frequent appearances on her Instagram feed.
Steph Pappas is in love, and she can't hide it. Her social media uploads with her beau might set your relationship goals high, but the swoon-worthy moments of the pair are totally worth a look.
Steph Pappas And Her Boyfriend
To those who religiously follow Steph on her social, her boyfriend, Ross Smith, might be a familiar face appearing on her timeline.
From traveling together to pulling pranks on her beau, she has it all documented on her socials. Recently the pair took a trip to Paris, as per Steph's Instagram post of October 01, 2021.
The third picture in the post where she is seen having a great time with her beau says it all about their blossoming love in Paris. As she captioned the post in French that translates to 'Life is beautiful,' her boyfriend added in the comment section writing 'Nothing like a good Eiffel Tower.'
Indeed their words and happy faces show how much they enjoyed their trip. Likewise, Steph took to her 'gram to share her memories from the Oregon trip in August with her boyfriend. Giving glimpses of her vacation, her adorable pictures with her beau was surely an attention grabber.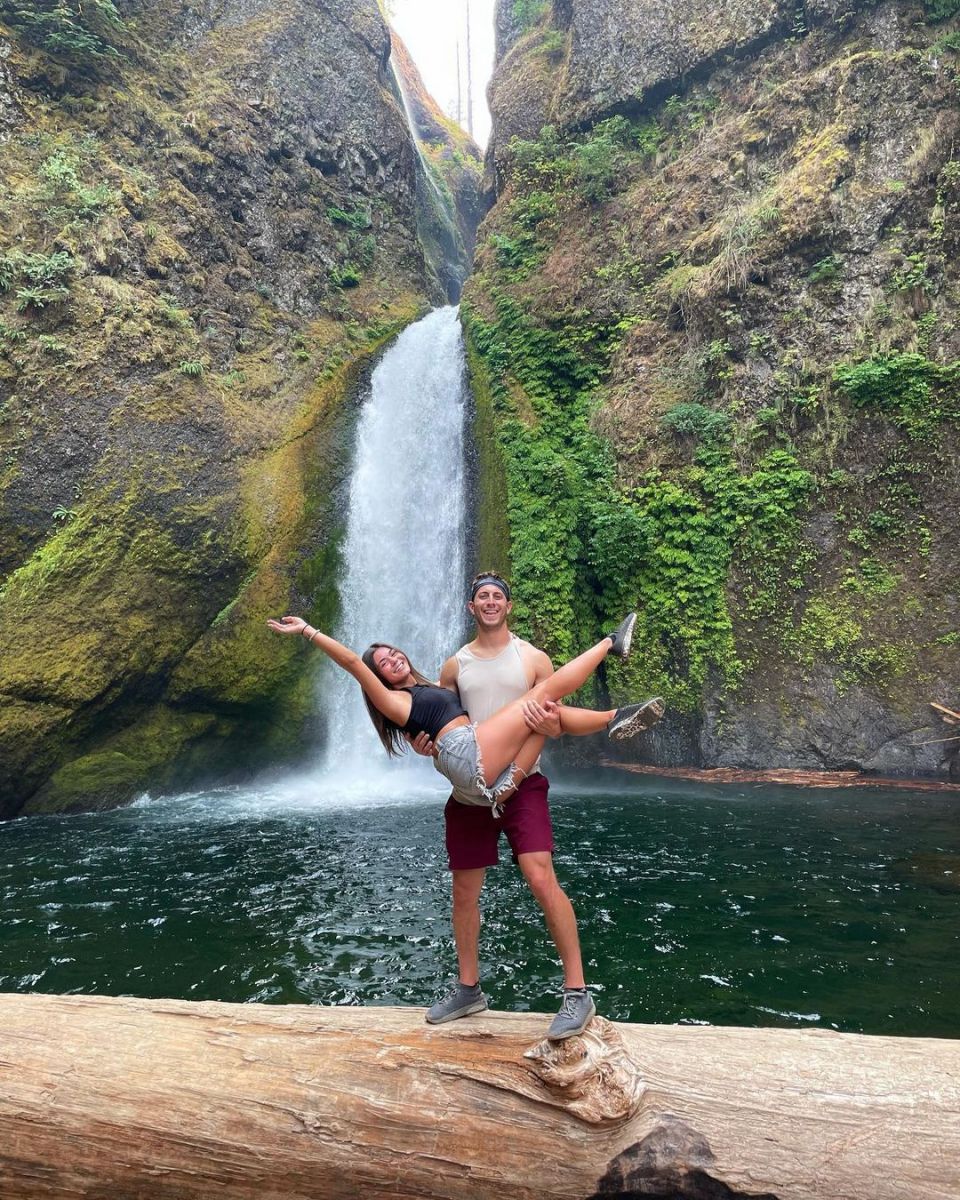 Steph Pappas enjoying her vacation with her boyfriend, Ross Smith (Source: Instagram)
Personal life of - Know What Tate McRae Has To Say About Relationship
One of her followers also commented about the couple's admiring bond writing,
You two are perfect for each other.
Well, they are. And their perfection drips through their admirable moments, as seen on Steph's socials.
Another eye-catching picture of the two is from the YouTuber's Instagram post of July 5, 2021, where she shared a picture with Ross celebrating the 4th of July. In the picture, the two were dressed in a matching fit resembling the flag of America and were seen cozying up while Ross planted a kiss on Steph's blushed cheeks.
As usual, the comment section was bombarded with their well-wishers pouring out their hearts, appreciating the couple's togetherness.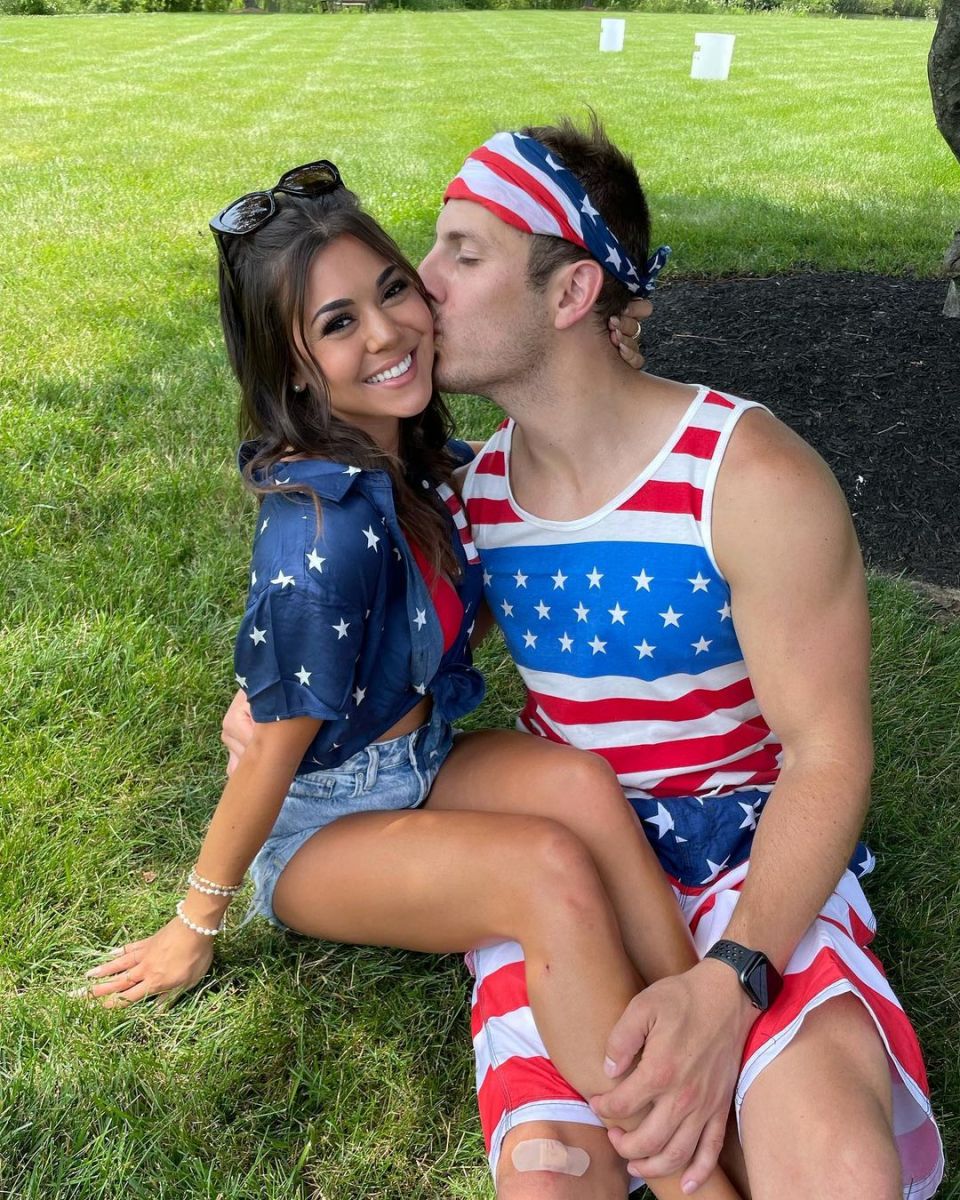 Steph and her boyfriend striking a pose with a romantic gesture (Source: Instagram)
Talking about the beginning of their relationship, Steph's Instagram posts suggest that they recently began dating. Diving into her Instagram feed, her first upload with Ross dates back to April 05, 2021. 
Revealing her beau to her social media followers for the first time, she posted a series of pictures with her man, referring to him as her 'fave peep.'
While Steph is one of the influential YouTubers, her boyfriend is also a social media sensation who is most known for the entertaining videos he makes with his grandmother.
More on - Noah Schnacky's Wonderful Journey With His Girlfriend
More On Steph Pappas
Steph's journey with YouTube began in 2016, and just in a matter of a few years, she has amassed 1.34 million subscribers as of 2021.
Her videos mostly contain mukbang videos garnering millions of views. As per Socialblade, the YouTuber's annual earning ranges from 10 thousand to 169 thousand dollars based on millions of views on her videos.
Steph, age 21, who is an Ohio native, already had a greater reach on social media platforms and her relationship with her internet-famous boyfriend also expanded her exposure on a wider level.
While she is already setting her mark as an influential YouTuber, her booming popularity due to entertaining content is sure to secure her a promising career as a content creator.