Entertainment
'I will never be the wife of a superstar' Stephanie Zimbalist Quoted In a Conversation about Her Husband
Stephanie Zimbalist's success in her professional front has blessed her with staggering net worth, but what about her personal life? Does she have a husband?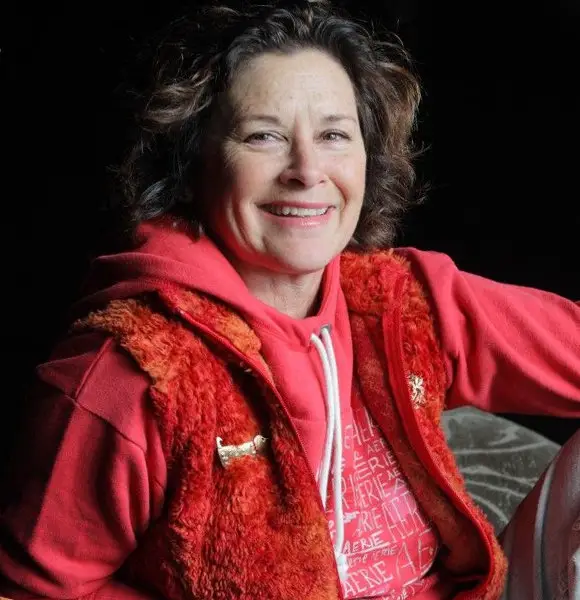 "Where do you find someone like that?" Remington Steele actress Stephanie Zimbalist once intriguingly questioned in a conversation about her love life. 
Having been in the entertainment for decades and never appearing on headlines for her romantic relationship is unlikely of any famed personalities. This raises nothing but extreme curiosity in her fanbase, questioning if she has a husband yet.
Does Stephanie Zimbalist Have a Husband?
Taming your curiosity about if she has a husband, the direct answer to this question would be a big NO!
Stephanie, age 65, has never been married. Although several years ago, tabloid headlines were going wild behind the relationship of Stephanie and her then-partner Peter Medak that surfaced around 2004.
Their relationship caught a lot of heat back then as film director Peter had freshly divorced his wife. So Stephanie's fans probably assumed the wedding bells were about to ring for the Remington Steele actress.
But the wedding became distant when the pair could not make their relationship last for too long. Given very sparse details on Stephanie and Peter's relationship, nothing notable has ever surfaced regarding their love life, which most certainly suggests they parted their ways long ago.
Besides her former partner, Peter, Stephanie has remained secluded from media regarding her relationship gossips. And with no potential partner on sight, her fans are probably pretty sure the actress is not planning to get a husband anytime soon.
Personal life of - All You Need to Know about Miranda Rae Mayo's Personal Life
Stephanie Came Close To Wedding?
Given her relationship history, one might assume she is against marriage. But the only thing stopping her from getting married is not finding Mr.Right, who could convince her to settle down with him. Expressing her disappointment of 'never meeting anyone of that caliber' she once said to People.
I've never met anyone who has convinced me to say, 'No, I'm not gonna take the next Spielberg film, I think I'll stay here and have a baby.'
Further unlocking a bit of her past, she mentioned that she had come close to record producer Tony Berg a long time ago.
But he probably did not meet the criteria of her Mr. Right that nothing progressed between the two. Their bond was only limited to a good friendship.
However, the actress is never bitter about not being in a relationship. Instead, she stretched on, choosing to remain single than to be 'the woman behind the man.' Her belief about being a man's wife, as she stated, boldly goes as,
I will never get married to the head of General Motors. I will never be the wife of a superstar. For those women, their lives are somebody else's…I will never be a 'Mrs. Blabidyblah!'
There is no denying she is a woman with valued principles. But her bold opinions are not only limited to her personal affairs, she is also strongly opinionated about the nature of her profession. She stated,
I'm more interested in life than lifestyle. Lifestyle means you have to drive a certain car.
Stephanie's authenticity and rawness, as she boasts proudly, are what makes her top in her game, and of course, there is her astounding acting skill, earning her a massive net worth that people equally adore.
Get to know - A Look Into Sasha Alexander's Amazing Family Life
Stephanie Zimbalist's Note-Worthy Net Worth
Although her love life has not turned out the way she wanted, her outstanding career has blessed her with fortune many could only dream of.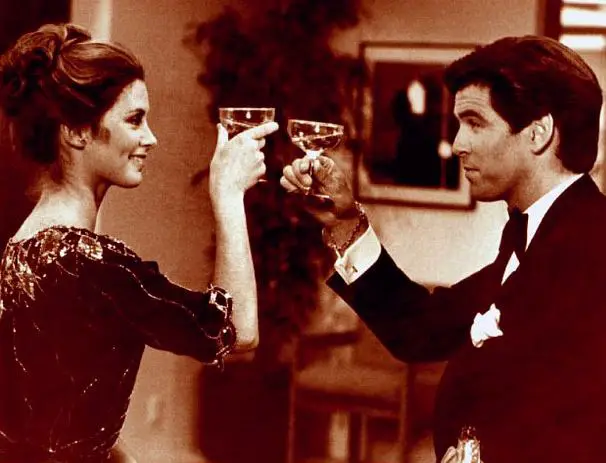 Stephanie Zimbalist with her on-screen partner Pierce Brosnan in a scene from Remington Steele (Source: Facebook)
Making her debut on screens in 1977 with the TV film The Gathering, she gradually began taking on more significant projects. Been in countless movies and series to this date, she is most recognized for her role in Remington Steele, an NBC detective series.
On appearing on the NBC series in 1982, Stephanie instantly won people's hearts portraying the character Laura Holt. Besides, her dominating theatre career also adds to her career accomplishments.
All in all, Stephanie's success in the show biz has garnered her a whooping net worth of 3 million dollars, per a report by CelebrityNetWorth.