Entertainment
Susanna Hoffs's Almost Three Decade Long Married Life
Susanna Hoffs happily shares a joyous ride of married life alongside her husband and family.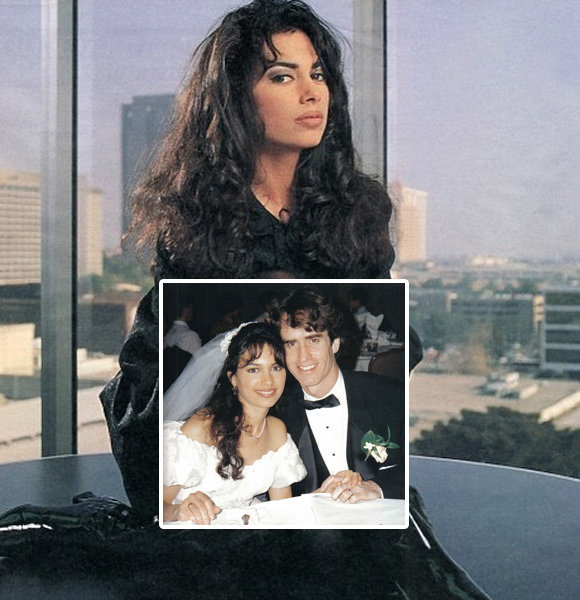 "On this day 28 years ago!" captioned Susanna Hoffs while sharing a beautiful throwback picture while remembering her wedding day. Twenty-eight years sure is a long time and her caption really shows how far the two have come.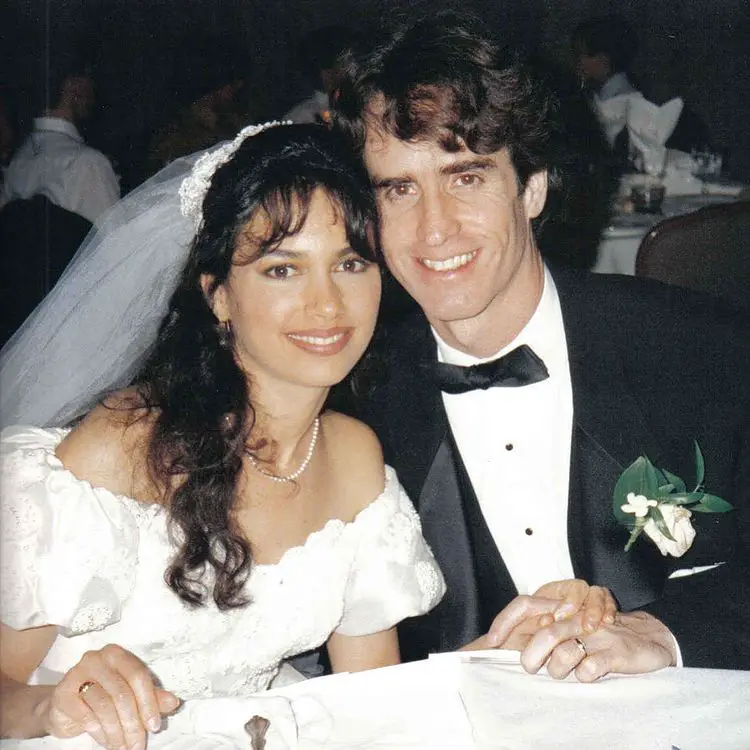 Susanna Hoffs With Her Husband On Their Marriage (Source Instagram)
Nearing three decades of married life together alongside her husband, Hoffs relishes life with her children and family. 
Susanna Hoffs's Husband & Children
The American singer/songwriter married her husband Jay Roach back in 1993, and they have been inseparable ever since. 
Jay Roach, popularly known for his role in Recount, Game Change, and All the Way, has received four Primetime Emmy Awards over the span of his long-standing career. 
The couple shares two children, Jackson and Sam, and both their sons have stepped on to their father's footsteps and entered the entertainment field. 
Their son Jackson has worked as an actor in the 2003 movie Red Rosed, and Petrol and their other son Sam is a credited Actor in three short films, all of which were released in 2019. Sam is also a writer for one of the short movies, Party People Vol. I. 
Another Marriage Of Over A Decade: Married in 2003, Willie Geist and His Wife, Christina Geist celebrated 13th Anniversary. About Married Life and Children
Susanna is proud of her two children, and as a proud mother, she never fails to mention that. On the occasion of Mother's day, the mother of two took to her Instagram to post a lovely picture alongside her two very smart and charming boys and wrote, 
"I'm grateful on this Mother's Day for these two humans."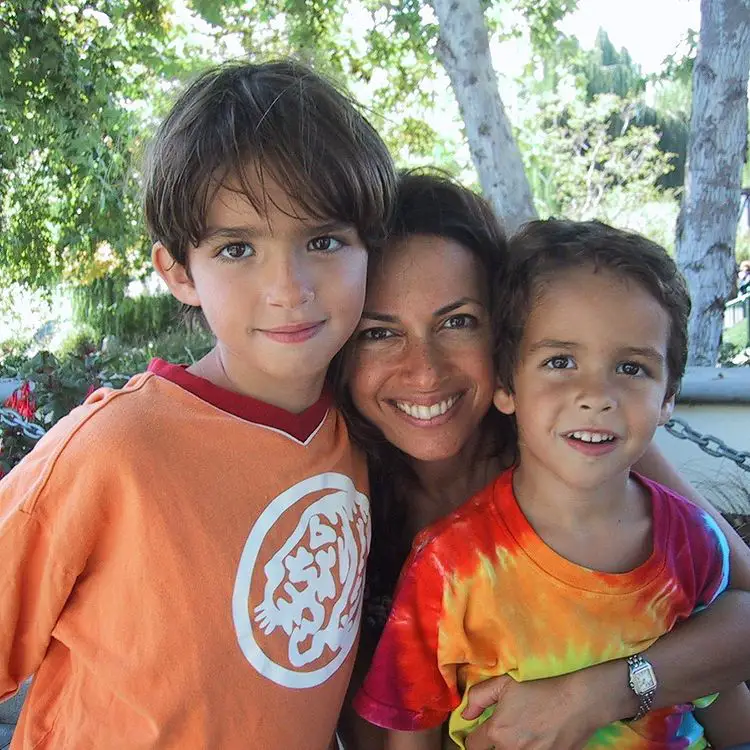 Susanna Hoffs With Her Children (Source Instagram)
Hoffs, age 62, is very open about her past relationship, and when we say very, we mean V.E.R.Y. 
Back in 2016, she posted quite an unusual throwback picture of her and her ex-boyfriend being papped in an event. 
While we cannot actually identify the lucky guy in the picture, he kind of looks like Donovan Leitch. But is he?
Posting the old picture with her then-boyfriend, she captioned the picture as,
Susanna is one bold woman for sure. Although, it's not a shocker considering her voice and music once dominated the ever-so male-dominated industry. 
The vegetarian singer has done pretty well in her career and still continues to thrive despite having to juggle personal and professional front. 
Susanna Hoffs's Net Worth
Hoffs is mainly known as the co-founder of the Bangles, a band that she founded with Debbi and Vicki Peterson. The trio released their first album, All over the Place, in 1984 through Columbia Records. 
Eventually, the band disbanded after eight years, and Hoffs began her solo musical journey in 1989. 
Her first solo album was released two years after in 1991, named When You're a Boy. 
She, later on, founded another band named  Ming Tea along with Mike Myers and Matthew Sweet. 
Delicious Net Worth: Taylor Swift is the Highest Earning Celebrity, Proclaims Parade Magazine. Find Out Who Else Made it to The Top 5 List!
After a long hiatus of seven years, she released another album named Bright Lights in 2021. 
Hoffs achievements might not look like much in front of the mainstream singers, but her net worth surely speaks volumes for itself. 
As reported by CelebrityNetWorth, she stands at a net worth of $10 million.