Entertainment
Tara Montpetit Relishes A Happy Life With Loving Husband & Children
Tara Montpetit's happy married life alongside her husband and children is enough to garner fans' attention but a piece of recent news left all her fans in awe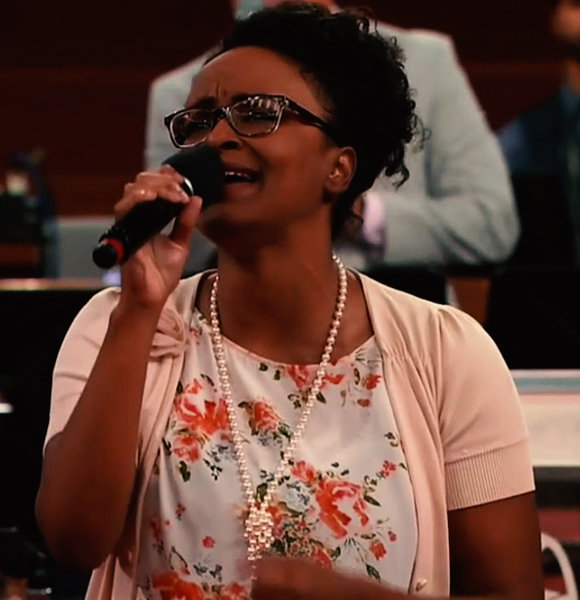 The artist from Jimmy Swaggart Ministries, Tara Montpetit, and her husband's interracial marriage is one of a kind, and it clearly shows by the love that the couple radiates on their social media. 
Who Is Tara Montpetit Married To?
40-year-old Montpetit has been married to Joseph Montpetit since September 2004. Tara is a proud African American, and Joseph is caucasian. The interracial pair is part of the ministry that preaches to people about Christianity in different parts of America.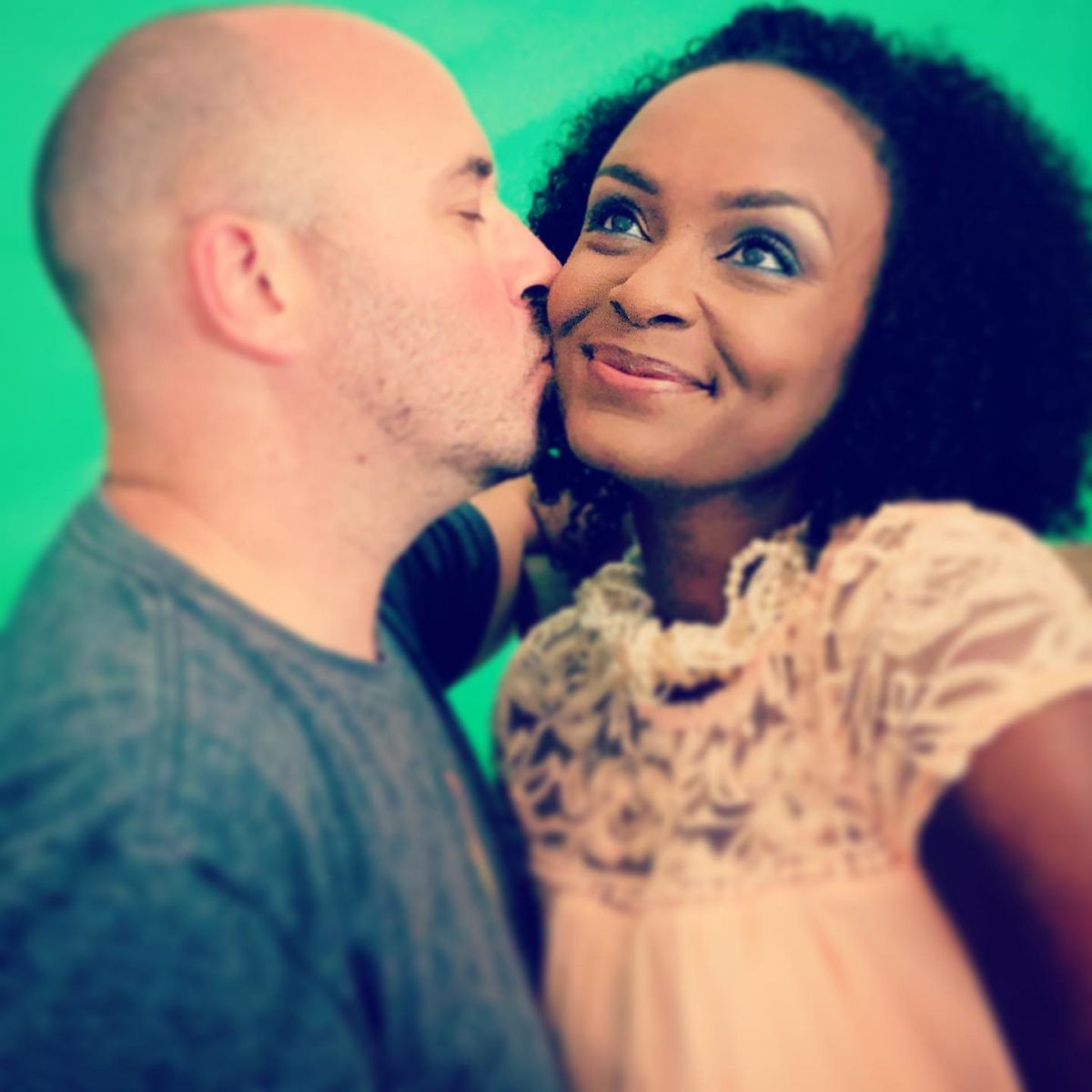 Tara Montpetit And Her Husband Josep Montpetit (Source- Facebook)
Joseph is a preacher and teacher for the Prison Ministry. 
The Jimmy Swaggart Ministry singer shares a lot about her married life on her social media. 
Likewise, her husband is very supportive of everything she does, and he never misses out on opportunities to see his wife shine. 
"So glad to have his support! It really makes all the difference.. Thank you, Joseph, for attending this conference with me.. Love you mucho!"
Wrote the 40-year-old ministry singer when her husband attended her conference in 2017. 
Coming into 17 years of a happy wedding, the pair were blessed with four children together. Well, add one more because Montpetit shared the wonderful news of her pregnancy on her Instagram account on 2021. 
Another Preacher Husband:  Beth Moore's Balanced Family With 'Preacher' Husband! Evangelist's Personal Details
Sharing Happiness Together 
The new mother-to-be shared her 7 months milestone on August with a picture filled with positive vibes and a big smile. She wrote, 
"Please pray with us for this beautiful blessing that will be joining the Lil Mountain  Crew in October We just want the Lord to be Glorified in and through our growing family!
HE IS GOOD ALL THE TIME!!"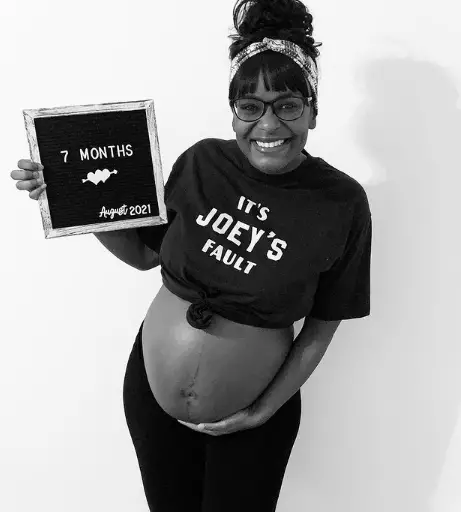 Tara Montpetit Flaunting Her 7 Months Pregnancy (Source- Instagram)
The excitement on Tara's face clearly shows how lucky the little one is going to be. 
She took her followers through her pregnancy journey and shared how comfortable sleeping is no longer an option. She also expressed her gratitude to the Lord and was thankful to be shown with "more grace" on the journey. 
She further added, 
"My husband and children are being so attentive to me and each other. The Peace of God is here in our midst daily"
But this is not the first time the pair has experienced the happiness of parenthood as they already share four children together. 
Before marrying, the two were parents to two children, son Nicholas and daughter Laila, and after getting married, happiness never stopped flowing into the family.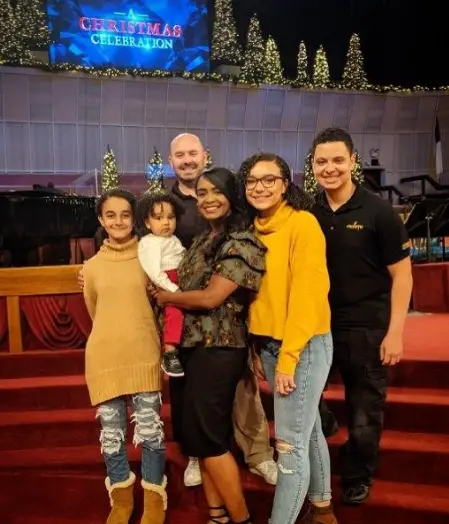 Tara Montpetit, Her Husband And Her Children (Source- Instagram)
The lucky couple welcomed their daughter Joie Lee and son Luca after their marriage.
More On Interracial Couples: Nick Jonas & Priyanka Chopra Unite Culture In Stunning Interracial Wedding
Short Bio 
Montpetit, age 40, was born in 1981. She is well known for her service in the Jimmy Swaggart Ministries. 
Her parents are Perry Pitchlyn and Lollie Pitchyn. She calls herself a Mompreneur, as many people only know her as a singer of the Ministry. 
She is a dealer and member of several companies in the state. She owns Mary Kay, a makeup company that specializes in makeup and skincare.
Further, she owns a home ECANA line and spa. 
Being one of the famous names on the fitness and lifestyle category, the 40-year-old mother of four also has a well-being company called Youthful Living.