Entertainment
Taran Noah Smith's Life Now- His Wife, Net Worth, Parents & More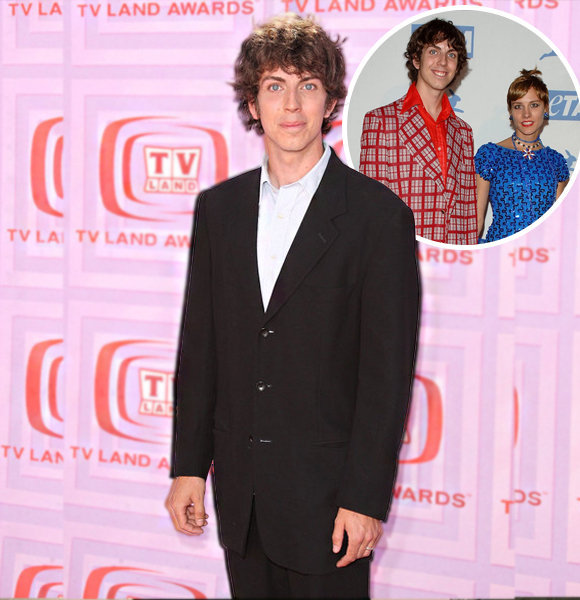 Despite growing up right in front of the camera in the popular sitcom 'Home Improvement,' Taran Noah Smith has lived a low-key life away from the media.
So, it is natural for fans to wonder what the show's beloved actor's whereabouts are. What happened to him and his partner? Is he still married to his wife? Is he gay? Follow through to find out more about him! 
Taran Noah Smith And His Wife
The American actor married Heidi van Pelt on April 27, 2001. However, his first marriage grabbed massive attention due to the couple's age gap.
Taran was 17 when he got married, while his former wife was 36. Unfortunately, this controversial marriage did not last long, with the couple filing for divorce after seven years. 
Although the pair had no children together, the public details of this short-lived marriage are full of shocking twists like claims of open marriage, jealous wife, and legal conflicts.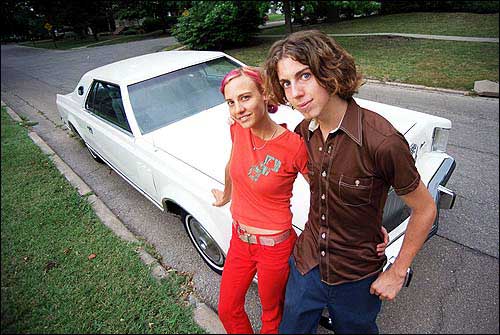 Taran Noah Smith With His Wife, Heidi (Source: ljworld.com)
Talking about his former wife, Taran Smith told The Inquirer, as reported by allwomenstalk.com,
Heidi told me she preferred girls to guys. She began to bring girls home. But if they paid more attention to me than to her, she'd get jealous.
He added, "Finally, we agreed to have an open marriage. But when I began seeing another girl, Heidi got so mad she broke every dish in the house."
Taran and his wife's court battles were mostly about ownership of a business - a vegan cashew cheese-making company - the couple started together. 
Taran's whirlwind romance with his previous wife that started while he was a minor pretty much destroyed a lot, mostly his peace after ending his show and his relationship with his parents.
What Happened To Smith's Parents?
Born to father David Smith and mother Candy Bennici, the 'Home Improvement' actor already had a rocky relationship with his parents by the time he eloped.  

Young Taran Noah Smith Photographed By His Mother (Source: Candy Bennici's Twitter)
The real reason behind his sour relationship with his father and mother was money. 
Shortly after running away with his former partner, the actor accused his parents of squandering his money while still in the show.
His earnings from the show were all in a trust fund, but young Taran was a little blindsided by the anguish of his father and mother's disapproval. 
Get to know - Dutchess Lattimore's Life After Split with Fiancee and Baby Daddy Drama
All of this ended when Smith settled his legal separation, his business came back to him, and he came to good terms with his parents.
Smith apologized and recanted every claim about them. He even stated they were right about Heidi all this time.
According to The Inquirer, Taran Noah said, "I had to go back to them and say: 'I'm sorry. You were right about Heidi.'"
After eventually making peace, Taran addressed the situation. He told Independent Journal saying, "I'd gotten out of the teenage phase and realized my parents weren't doing anything wrong but were trying to protect me." 
Taran wasn't in 'Home Improvement' for a year or two but his entire childhood. All the money he ever earned during those years was locked in a trust fund that Smith would gain access to once he turned eighteen. 
Taran was already a millionaire by his eighteenth birthday, and his source of earnings was the popular sitcom and a handful of other movies, which marks the height of his success in the show biz.
Also, learn about - Aaron Kyro's Net Worth and More on His Family Life
Taran Noah Smith's Net Worth 
After the most tumultuous events of his life were over, Taran decided that Hollywood was just not for him. So, after selling his house in California and moving out, Smith ventured into other projects for livelihood. 
While most of his earnings after the show came from the short-lived vegan cheese business, the former child star also created a "floating art gallery," became a charter sailboat captain, and now also reportedly teaches people to pilot submarines. 
His net worth is now reported to be $300 thousand. That is a pretty impressive amount for someone who completely disappeared from the acting scene right after his first commercial success.