Entertainment
Terayle Hill Does Not Regret Marrying His Previous Wife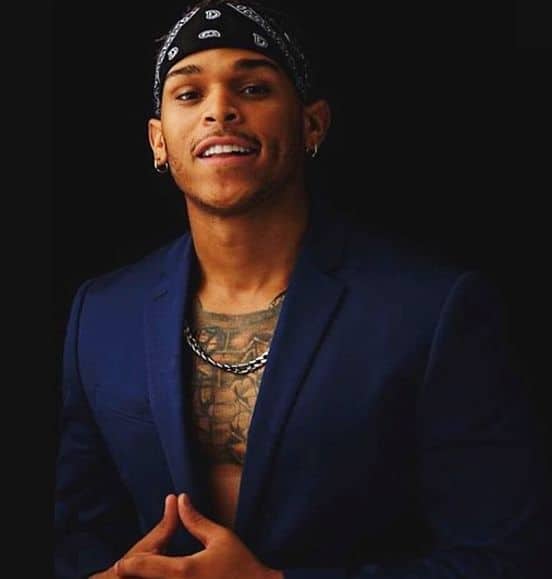 The multi-hyphenate eminent personality Terayle Hill spills some beans on marriage and his separation from his previous wife in a podcast series Garage Talk Podcast.
'Marriage is something I can't wait to do like three-four times in my life for sure,' the actor jokingly remarked while beginning to talk about his opinion on marriage. Jokes apart, he shares the real goose on his relationship with his former wife post their divorce. 
Terayle Hill Talks about Previous Wife
Lightening up the set with a burst of laughter, the actor continued talking about his previous marriage and admitted that he is on great friendly terms with his then-wife, Loren Lott, and often see each other in weekly recitals.  
He proudly said that he would not want to change anything about the fact that he married his former wife. Rather, he still shares an incredible bond with her, which is obviously not the case for most separated couples.  
Further, he elaborated on that term, saying that 'he didn't make the mistake of marrying somebody he wasn't willing to try.' The way Terayle eloquently put is thought out on marriage sure describes his maturity and coolness. 
Terayle and his former partner began dating as early as 2015, as their social media presence suggests. If you had come across the ex-pair's social media posts in the past when they were together, you must have witnessed the fun and playful element they had in their relationship.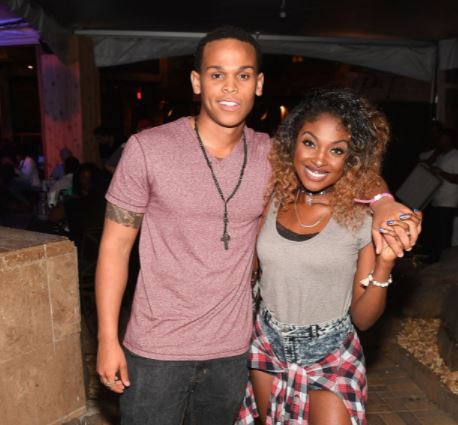 Tareyale Hill and his ex-wife posing for the camera (Source: Getty)
Get to know - All about Simone Ashley's Parents & Impressive Net Worth
Displaying one of such moments is a Facebook post of Loren from 2015 where she uploaded a funny video nagging Terayle while he was driving. 
A few years into their joyous relationship, the actor and his then-girlfriend tied the knot on June 17, 2017, in San Diego, California. 
But, the bond did not see a happily ever after. Soon the two walk their separate ways. However, what has remained in their hearts binding them together is their amazing friendship.
While Loren has already moved on in a new relationship with her new beau, who often pops up on her social media feeds, Terayle, on the other hand, is yet to mingle.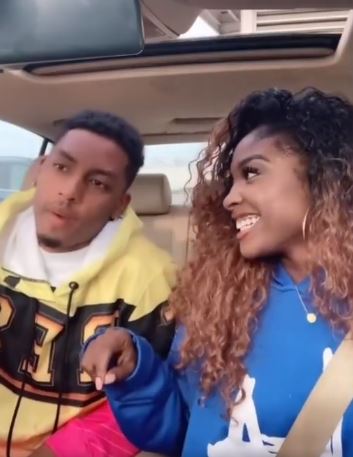 Terayle Hill's former partner with her new boyfriend (Source: Facebook)
But, a Facebook post from Loren's Facebook handle is pretty evident to their tight-knitted bond despite ending their romantic ties. 
In the Facebook post, where the two are seen having a friendly and silly time together, she described the situation in the caption, 'filming a movie with my ex lol he's playing brother. This should be fun!'
Apparently, they also share professional space, as her post suggests. Regardless, the two handling their post-divorce situation in a non-toxic manner is undeniably praise-worthy.
While Terayle has not disclosed having a girlfriend or about his plans to get married anytime soon, some rumors circled him regarding his gay speculation. 
In the podcast interview, the actor and rapper casually mentioned himself as a straight man, which should be enough to put the gay rumor to rest. 
Get to Know Terayle Hill's Ex-Wife
As much Terayle is well-known in the industry as a celebrated rapper, actor, producer, and entrepreneur, his former beau is no less of a famed personality herself. 
The California native, Loren Lott, is an actress who began paving her path towards her dream career in acting as early as thirteen years old. 
Several auditions later, she eventually kick-started her career in acting. After receiving her education in Mass Media Arts, she resumed her acting career, appearing in Shrek the Musical at a theatre. 
She played in several TV series, including Powers, The Games, Greenleaf, Fatal Attraction, etc. With a mesmerizing voice and incredible acting skills, the actress has everything it takes to succeed in the industry, and without a doubt, she is utilizing her skillsets amazingly.