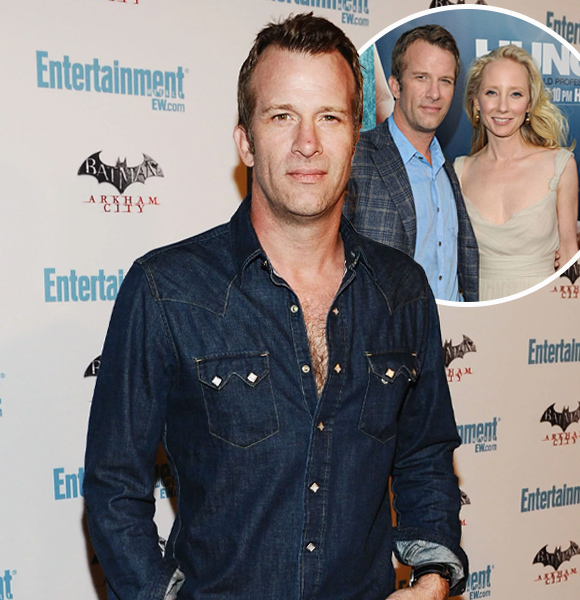 The 52-year-old actor Thomas Jane, a founder of RAW Studio, has had a smooth sailing career, acquiring considerable fame and notable wealth throughout decades of his involvement in the show biz.
Along with his excelling career, what constantly remained under the media's curiosity is his personal life involving his roller-coaster ride through romantic relationships in the past.
And with that arises the questions as such, 'who is Thomas Jane dating?' 'is Thomas Jane married?' Let's have a rundown on his love life.
Thomas Jane's Dating History
Over the years, Thomas has dated many women. However, his last relationship with his co-star, Anne Heche, created a big stir in the industry. 
Thomas and Anne have appeared together in the movie 'Hung' and 'The Vanished.' However, they got together as a couple only in 2019. 
According to People, Thomas fell in love with Anne on the first day of shooting 'The Vanished.'
The pair didn't start dating right away, but it was very easy for them to get together as they had been friends for a long time. 
As a result, they have an easy-going relationship. "They're really supportive of each other and have a lot of fun — they're definitely in love," an insider told People magazine.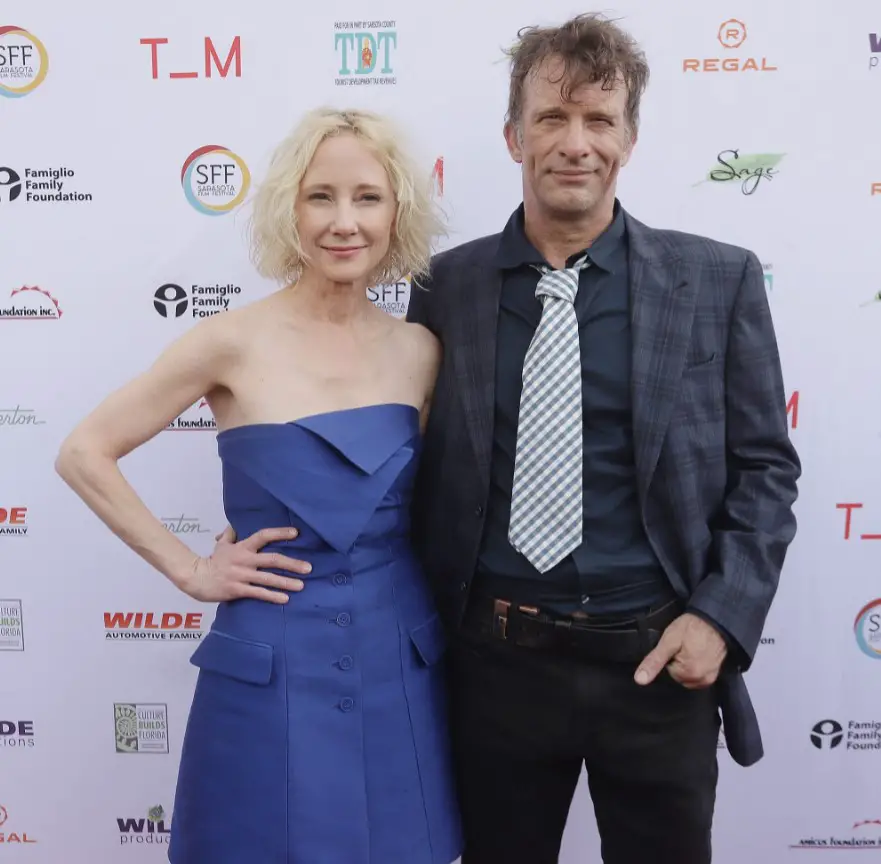 Thomas Jane And His former Girlfriend, clicked while they were dating (Source: People)
They have also made several public appearances together. The two were spotted attending a Tribeca Film Festival event.
Their romance was evident as they were spotted holding hands in the event. 
The pair's relationship seemed pretty serious as they even moved in together. Anne sold her house in L.A. and moved in with Thomas.
However, their bond saw its saw very soon. Thomas and Anne mysteriously broke up after some time, and the reason behind their split is yet to be discovered.
The news was only confirmed after Anne started dating skincare guru Peter Thomas Roth in 2021. 
Currently, there has been no update about Thomas's dating life since his split with Anne. However, he has been married in the past. 
Explore Thomas's Past Relationship
Thomas was married twice in the past. Both of his wives were renowned actresses. 
He first married Ayesha Hauer in 1989. After being together for five years, the actor and his first wife got divorced in 1995.
The reason behind their divorce is yet to be revealed, but their separation didn't change their love for their son, Leandro Maeder.
Also check out: Frankie Adams's Hard Work Pays Off ! Her Inspiring Fitness Journey
However, love found its way again when Thomas came across Patricia Arquette in 2001.
After being introduced through common friends, the two hit it off instantly.
They started dating and got engaged in 2002 and welcomed their daughter, Harlow Olivia Calliope. 
Parenting kept their hands tied, handling both professional and personal life.
Hence, they only got around to tying the knot in 2006.
But their marriage couldn't go far, and they divorced in 2011. However, their divorce was not rough, and for them, their daughter was their prime focus. 
After his second marriage, he was in other relationships but never settled with anyone.
Thomas also began dating Olivia d'Abo in 1998. They were even engaged, but they broke their engagement due to personal conflict.
Unfortunately, they have not shared the reason behind their breaking the engagement. 
After a few unsuccessful romantic ties under his name, the actor did have a couple of girlfriends, but currently, he is enjoying his single life. 
Get to know more: Get the Tea on Hannah Kepple's Dating Status
Aside from the ups and downs of his love life, he is a wonderful father. In addition, he is quite close with his daughter. 
Thomas and his daughter, Harlow Jane, have a pretty good relationship. His daughter has also followed in his footsteps and has entered the acting industry.
They will be seen together in the movie 'Dig.' Recently, she was also spotted in a film, 'I Love Us,' released in 2021. 
Single or not, Jane's focus on his work has always been constant, showing through his performance.
Moreover, he is still in the middle of filming movies. With his new projects on the way, we will have more updates, so stay tuned.