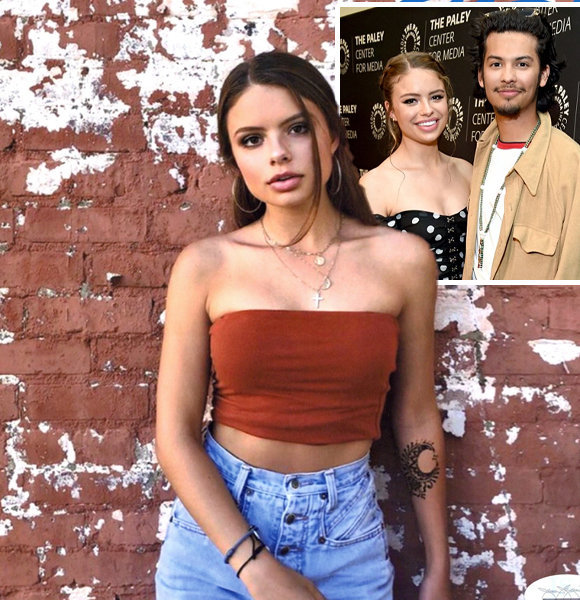 The 'Cobra Kai' star Hannah Kepple made it to the headlines for her relationship with her co-star Xolo Mariduena back in 2019.
After sharing a set together, Hannah and her boyfriend Xolo did not take too long to publicly announce their relationship, creating a stir in the media.
However, recently the couple has stopped sharing their romantic life on social media. So what happened to the couple after all this time? 
Hannah Kepple Broke-Up with Boyfriend Xolo? 
The pair's fanbase sensed something was not right when the two stopped appearing on each other's social handles.
And the rumor of their break up picked up quickly.
Adding to the speculation of their separation was their deleted Instagram posts of each other.
Surely many of their admirers who loved witnessing their chemistry were heartbroken. But, well, it is what it is.
More On 'Cobra Kai' Stars: Spilling Tea on Paul Walter Hauser's Gay Rumor and His Wife
Although the co-stars didn't have any romantic scenes on 'Cobra Kai,' the fans adored their chemistry behind the scenes. But unfortunately, the fans' hopes were over when the couple split up. 
The reasons behind their separation are still a mystery. They remain silent about the break-up and continue to work professionally as co-stars. 
Work does come first, and professionalism is a must for them. 
Before the split up, how it all started still comes with a big question mark. 
How It All Started
Xolo Mariduena mesmerized the fans with his on-screen romantic character. But, as it turns out, the fans weren't the only ones fascinated by him. 
Hannah was slowly falling for the guy off-screens as their hearts connected with sweet little chit-chats and behind the scene coffee breaks. 
The romance sparkled when friendship switched to flirting. After that, Hannah and Xolo started liking each other slowly and steadily as every romance goes. 
You May Also Like: Phyllis Fierro & Ralph Macchio's Three Decade Long Marriage
One of them confessed their feelings, and then eventually, both of them agreed on starting to date. Finally, in 2019, Hannah confirmed that they were dating and that Xolo was not only her co-star but also her boyfriend. 
Regarding her newfound dating status, the gorgeous actress confessed,
Well, I am dating Xolo who plays Miguel. Season 1, we were actually friends, a little flirty, and then we started talking after season 1, and it clicked.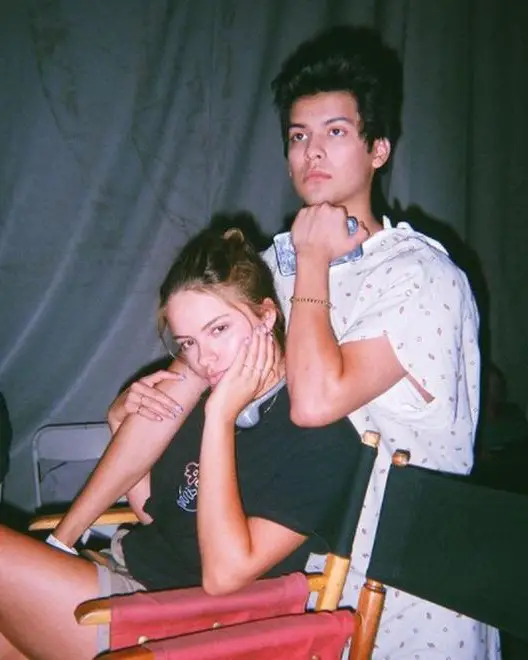 Hannah Kepple With Xolo Mariduena (Source: NewsBeezer)
Their relationship was smooth and compassionate as they respected each other's work. Also, sharing the same field of work probably added to their smooth-sailing relationship until they decided to part ways later.
Hannah and Xolo did not have any romantic scenes on-screen, so it might have caught the fans off-guard seeing them mingle off-screen. But they sure loved their chemistry. 
The couple couldn't stop showing off each other on Instagram as they verified their relationship. 
Hannah was very happy with her boyfriend as many fans could see that lovely smile on her face when she was with him. 
Find More Details On Them: Xolo Mariduena Dating, Girlfriend, Parents, Ethnicity
On the other hand, Xolo, being her boyfriend, was also glowing with the sparking romance in his life. 
Although all the sparkle is gone now, they continue to work together professionally and respect each other's space. 
Hanah Kepple is currently single and doesn't have a boyfriend for the time being. So instead, she is now focusing on her career, wooing her fans with her astounding performance.