Sports
Savvy & Giving: Thomas Tuchel's Life with Wife
Behind every successful man, there is a supportive woman... And Tuchel's wife is a perfect example of this saying...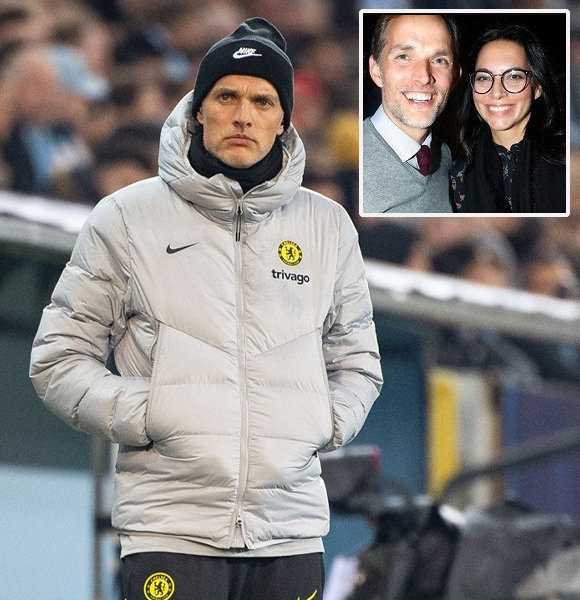 Thomas Tuchel is one of the reasons behind the happiness and cheers of millions. Why? Well, because he is the new head coach of the famous football club, Chelsea, and a major reason behind their recent UEFA Super Cup win and Champions League win, both in the same year.
The contribution he has provided for his club and the millions out there cannot be overlooked, and the most interesting fact is that Chelsea appointed him in 2021, the same year Chelsea had a big win. 
Tuchel, who helped Chelsea win the two major titles in 2021, has been flooded with love and appreciation all around. However, this has opened up a doorway for people to know more about him and his life alongside his wife. Yes! he has a wife, and their life is as happy as it can be. 
Thomas Tuchel's Wife
The former Paris Saint-Germain coach who also helped his former team win two league titles is a man that has gained immense respect for his play and leadership.
And it has only increased ten folds now as just within his first season, he was able to pull the win through in his bag. 
This skillful expert has been married to his wife Sisi Tuchel since 2009, and the two are enjoying the fruits of their marriage that have lasted for over a decade now. 
Also, if any Chelsea fans want to thank Tuchel, then they should definitely thank his wife Sisi, as it is said that she has a big hand in her husband's career choices. So, his decision to join Chelsea might not have been a dashed decision. 
Know All On The Owner Of Chelsea: Reason Behind Roman Abramovich's Marital Setbacks
Additionally, Thomas Tuchel has also made history as the first manager to win both the Champions League and UEFA Super Cup for Chelsea.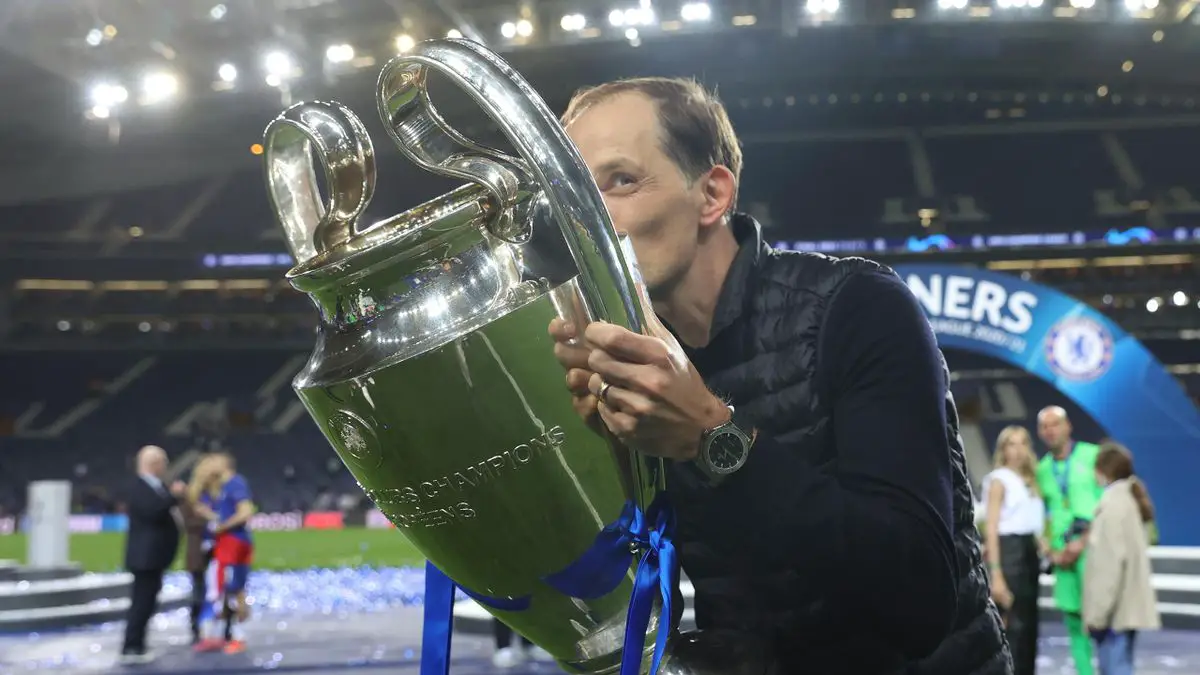 Thomas Tuchel Holding The Champions League Trophy After A Win For Chelsea (Source- Cricket Soccer)
Besides, Sisi likes to stay away from the limelight and rarely appears with her husband. However, his breathtaking wife's decision to stay away from the media might be hard now. 
As gorgeous as she is and considering the kind of support system she is for her husband, the curiosity for the fans to have a look into their life is just the beginning. 
The couple is also blessed with two daughters, Emma and Kim.
For now, that's all we have, peeps. Oh wait! nearly missed a pretty vital piece of news. 
As much savvy as they are, he and his wife are equal times kind-hearted. The husband-wife of 11 years might have wanted to keep this news low-key, but as they say, a tree is known by its fruit; we just want to share how giving the two are. 
As per a report by The Sun, the 48-year-old, German-born and his wife paid (in full) for their housekeeper's son, who was in dire need of heart surgery during his time in the PSG. 
Tuchel learned about his housekeeper's situation after he realized she had been dipping extra hours on her shift to manage funds for her son's surgery.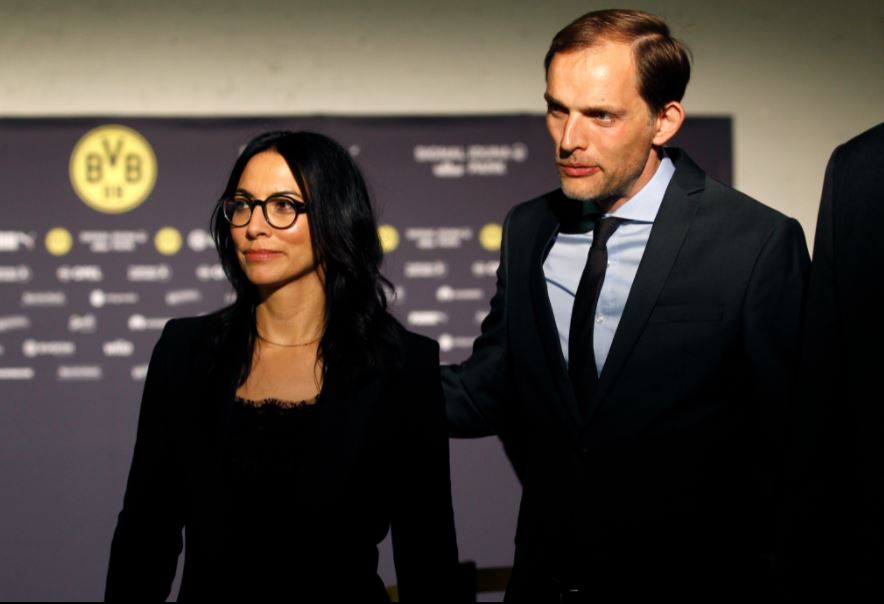 Thomas Tuchel With His Wife (Source-The Sun)
Well, if this did not raise immense respect in your heart for the two, then this definitely will. 
It has also been reported that Thomas Tuchel went out of his way to gift their housekeeper a dream home in the Philippines as he learned that she had dreamt of having a house to retire and live with her family. 
You Might Also Like: Who Is Mason Mount Girlfriend? Dating Status Of Chelsea's Midfielder
For someone as giving as this personality, every win in his bag, every success in his professional life, and all the happiness in his personal life, is well deserved and justified indeed. 
Further, another good news is that Thomas Tuchel has signed a deal with Chelsea that extends till June of 2024.
It will be a treat to watch how the new manager of Chelsea will move the team forward and how this new era for the team is going to present itself in the future.