Celebs
Thora Birch's Got Fired Because of Her Parents?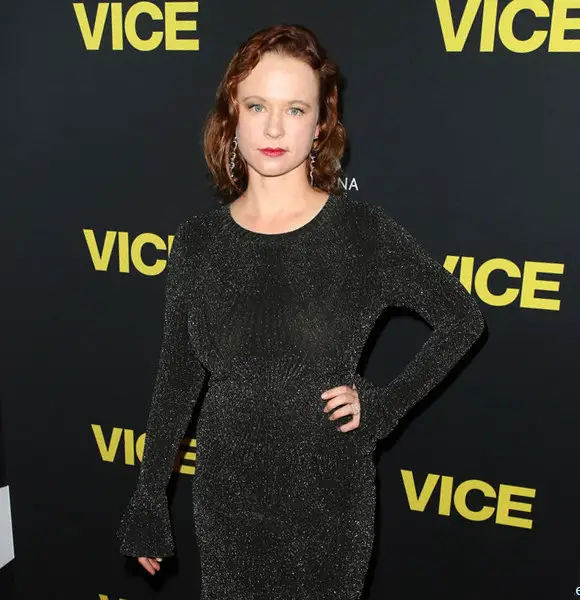 The "American Beauty" star, Thora Birch, is one of those actresses who has been gathering millions of fans through her devotion and dedication to acting.
She certainly garners enough love into her life from all the supportive audience around, but the amount of love she has from her parents is ineffable.
Sometimes too much love does prove to get bitter and similar happened to Birch as her affection from her parents became one of the reasons that snatched away the spotlight from her once.
Thora Birch's Parents
They say," love from parents is the only feeling that is selfless, unconditional, and forgiving."
Moreover, the parents build up a sentiment of keeping their children safe and protecting them from all consequences. Based on this, her father, Jack Birch, has written a story about her life that almost shattered her into several pieces.
So, all of this started when Thora was accepted into the stage role of Dracula.
She was immensely prepared and excited over portraying a role in the act. Her rehearsals started, and she put enough of her work into the role, which impressed the entire cast.
On the other hand, Thora's father was super proud and happy for his little girl's role. Jack often came through the window peeped in awkwardly, which caught the eyes of the director many times.
The cast let Jack come to her rehearsals or peek in despite awkwardness. After three weeks of practice, there was a scene in her role where the co-star was supposed to rub her back. It was a part of the act, so the co-star (whose name is refused to be said) rubbed Thora's back.
To this scene, Jack couldn't keep his calm, and then he spoke with a threatening tilt in the voice. He said,
"Listen, man, and I'm trying to make this easier on you - don't touch her,"
This time, Jack's behavior was not tolerable. As a result, Thora got fired from her role in Dracula. She did not know why, as she had been getting compliments for her wonderful act. However, she left her rehearsals unanswered and miserable. Regarding the incident she mentioned,
"I was blindsided by the firing and was in shock."
The entire incident became a hot topic soon after. Yet, despite all these, the daughter's love for her father did not diminish. Moreover, Thora's mother and father relate from the same background both of them descended from the pornographic industry.
However, since Thora's birth, her parents left the industry and involved themselves in other fields.
Her mother, Carol Connors involved in bodybuilding, and her father, Jack Birch, is her manager today. Yet, apart from her family, she has also found a special someone who appreciates and cares for her existence as much as her parents.
Also, read about another star from American Beauty- American Beauty's Mena Suvari Age 39 Secretly Got Married, Third Times A Charm?
Thora Birch's Husband
Walking down the aisle and ringing the wedding bells with a partner whose presence makes you feel special is a dream almost everyone sees.
Thora, too, dreamt of this and finally tied her knot in 2018 with the love of her life, Michael Benton Adler, a philanthropist.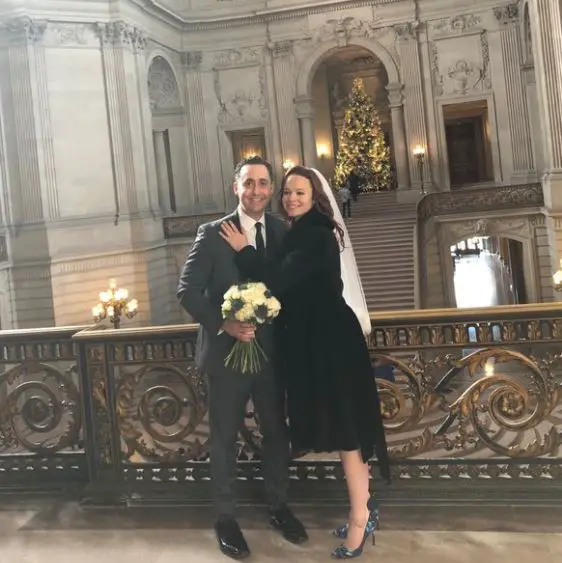 Thora Birch during her wedding with Michael Benton Adler (Image Source: Twitter)
Thora posted the above picture with a heartwarming caption that read,
"It's done! I'm a married woman now... This is not the official photo, but it's me; thank you to all my fans for their positive energy! I felt it every second!! Party time. Hehe"
The couple looks immensely happy together and is ready to flourish in the new colors of life with the same essence and presence.
The lovebirds are still together, and they have been mesmerizing their fans with absolutely adorable pictures on their social media page.