Entertainment
All on Toby Stephens's Wife, Children & Past Issues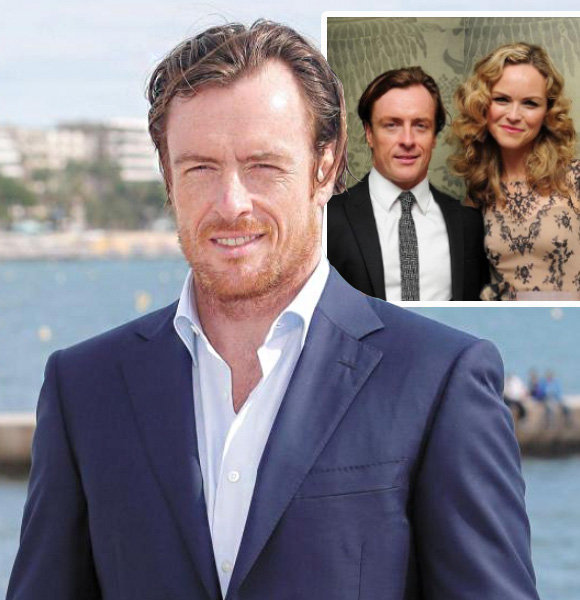 The utterly charming Toby Stephens is known for his role as a villain in the James Bond Movie (2002). However, Stephens has been persistent in the industry and has landed prominent roles in big banner projects.
While professional success has been a matter of course in the actors like, his personal life gives him ten folds more happiness as it is complemented by his wonderful wife with whom he has been over two decades now. 
Toby Stephens's Wife 
The 'Lost in Space' actor married his wife Anna-Louise Plowman back in September of 2001, and they have been inseparable ever since. Coming to 2022, they have been married for precisely 20 years now. 
But the knot of marriage isn't the only factor that ropes their love together. Their love spans way before they decided to get married. 
The indivisible couple shares common interests. What would it be, you ask? Well, simple, Acting!
The two met at a drama school, and things started from there. Back in 2006, the 'Vexed' actor sat down in an interview to discuss his life with his wife, and oh is it interesting. 
"We met at drama school, but I didn't really know her. We met again at a voice-over audition in New York.."
Stephens said of his first meet with the love of his life. He further shared how the two made a deal to take each other out for dinner if either of them got the job. 
Well, a win-win situation, really. Smart move, Toby!
Toby got the job, and the two went to dinner, and that was the starting point of their 'forever together.'
Adding to his statement, he shared about the kind of wife she is and talked about how much he loves his spouse. 
"Lou is a genuinely nice person. Genuinely kind. I think in the end I knew she was the one because I could be myself with her. "
Said Toby of his beautiful spouse. Further elaborating on the kind of previous relationships he was in, he said, "And in a lot of my other relationships I was always trying to be something else, or I was trying to change them or they were trying to change me - all wrong."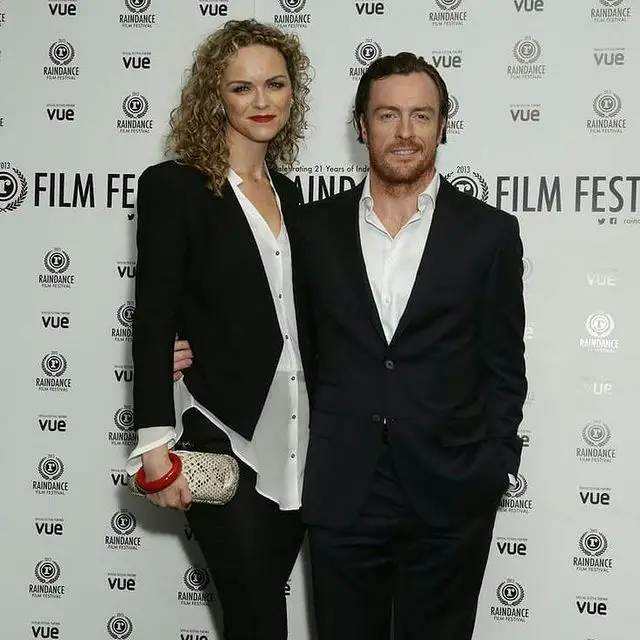 Toby Stephens With His Wife (Source- Instagram)
Toby recalled how the two were completely comfortable with each other and looked back on what he thought during the initial phase of their relationship. He said, 
" I remember thinking:"This is it. Love. I love her so much I will go home with her to New Zealand every single year." Which is where we're going now"."
In the same interview, Toby expressed that he hoped to be a father someday and talked about having a godchild named Lilac. 
Today, he not only has a godchild but also has three children of his own, and life has only showered the family with happiness ever since. 
Also Read: The Reason Behind Moira Kelly's Disappearance from The West Wing REVEALED
Toby Stephens's Kids
Stephens, a father to three, welcomed his first child soon after his interview on May 16, 2007. Their first child was a son named Eli. 
Eli, a teenager, now has got the handsome looks and spikey golden hair like that of his father. 
A detail that may not be of much importance, but their son is allergic to peanut butter. 
The couple shortly gave birth to their second child, a daughter named Tallulah, in 2009 and, after a year, gave birth to their third daughter, Kura, in 2010. 
All of his kids are as beautiful as their parents are.
Life was harsh for the 52-year-old actor before, from enduring alcoholism that "killed his father" in 1995 to have the pressure to walk in his famous parent's footsteps.
His father, Robert Stephens, and his mother, Maggie Smith ( Professor Minerva McGonagall from Harry Potter), were some of the renowned personalities of their time.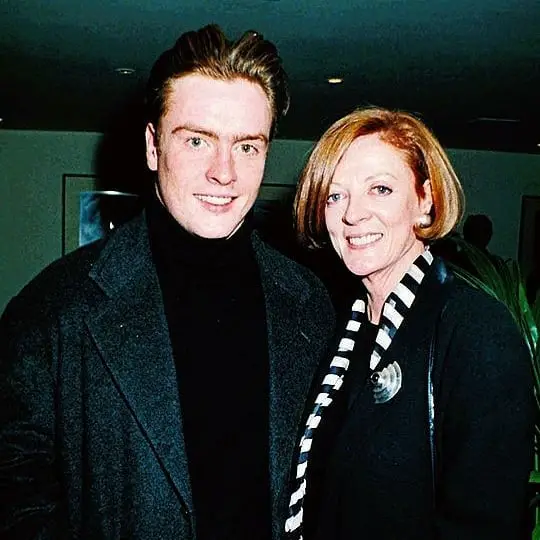 Toby Stephens With His Mother, Maggie Smith (Source- From Toby's Fan Page)
Might Interest You: Evanna Lynch Dating Again! Healed Over Pain From Past Affair?
Back in 2012, talking about the kind of experience his father inflicted on him, he said, 
"Whenever I have any dealings with my son, I am aware that he walked away from us. I look at my situation and know I couldn't even dream of doing that. "
He further added how those were the choices his father made and that he is in a "different place to where he was and a different person."
Although life has its curveball through at the actor, he handled all the experiences pretty decently and handled them very decently. 
Now he lives a fulfilling life alongside the love of his life and his three little bundles of joy. Undoubtedly, he is a role model for his kids and a source of happiness for his wife. Be all end all.