Entertainment
Todd Galberth's Love For His Wife Oozes All Over Social Media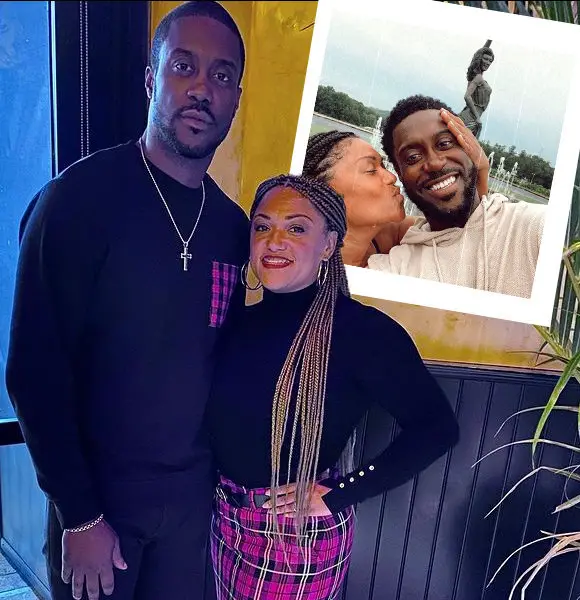 "It's been a journey filled with ups and downs but I'm so grateful to be on it with you." This wonderful note written by Worship Pastor/singer Todd Galberth for his beautiful wife reflects the calmness and love that he has in his relationship. 
On November 29, 2020, the dapper pastor took to his Instagram account to wish his wife of 17 years a happy anniversary. Posting several pictures alongside her, he had more beautiful words to tell his number 1. 
A Lifetime And Counting
Galberth, coming into 17 years of a successful marriage, couldn't be more blessed than spending his life with someone he absolutely loves. 
Further adding to his sweet anniversary post, he expressed his gratefulness for having her in his life and looked forward to spending the next 17 years and a lifetime with her. 
He wrote, 
You are absolutely the best part of who I am. I'm so blessed to do life with someone so loving, caring, patient, gifted, and so freaking pretty 
The pastor is married to his wife, Venessa. Venessa is a nurse and takes pride in calling herself the wife of the gospel singer. 
To anyone wondering, yes! she had her fair share of words for her amazing husband on the occasion of their anniversary. 
By "fair share," we mean a LOT!
"No, our marriage is not perfect and every season has not been roses and sunshine. However, those seasons have made us who we are and have taught us how to love and appreciate each other, what we have, and not take things for granted."
These were just the first few words that Venessa wrote while reflecting upon their "not-so-perfect" marriage. However, she is actually grateful for those moments as they have made the couple grow stronger with each other. 
Venessa further thanks her husband for pushing her and believing in her every day and expresses that saying "yes" to him was the "best decision," that she ever made.
And oh! Venessa actually wore a t-shirt that wrote, "Not Perfect So What?"
Very clever, Mrs, Galberth!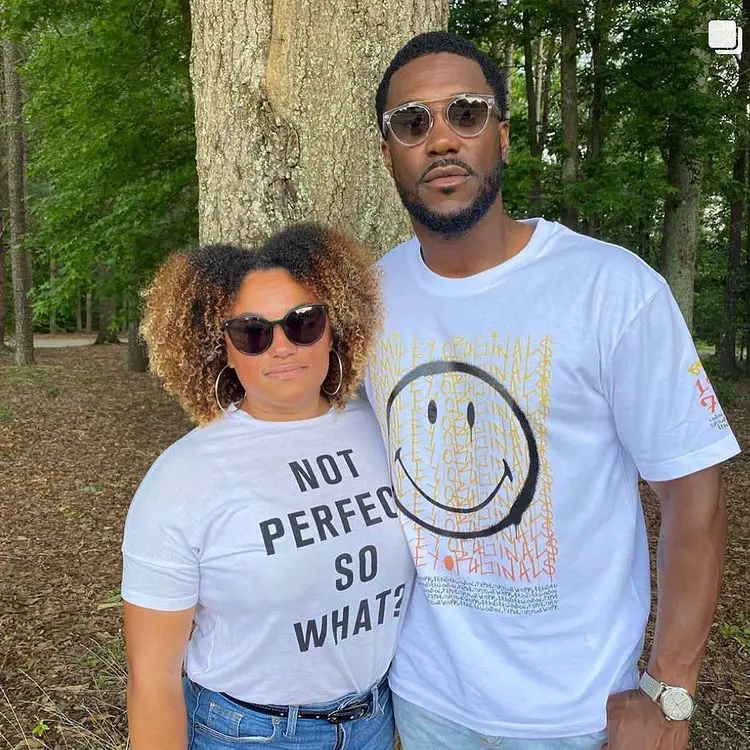 Todd Galberth And His Wife (Source Instagram)
Their love has bloomed two beautiful flowers in their garden, a son and a daughter. 
Their son is 16 years of age, and their daughter turned 14 recently on October 5. 
Reading the article till now might have made you realize what adorable couple these two are. 
Well, wait till you hear the story of how did this magic start. 
More On Another Gospel Singer: The Life of American Gospel Singer Yolanda Adams: How Many Grammys Has She Won? Her Husbands, Kids, And More.
Known Forever! Literally!
"She thought i was older because i was very mature and handsome," told Todd while he was featured on a Youtube segment named, Why Her?
Todd revealed that he was 16 and Vanessa was 19 when they first laid eyes on each other in the video. 
The teenage romance took a bloom when Tood saw his now wife worshipping God, and that was all it needed for the pastor to know that she was the one. 
He said, 
"First time we were at church together and I saw her worship to god and the first time i saw her she had a red dress on and a leopard collar..... i thought, she is pretty, her worship is amazing.. The first time i saw her worshipping God is when i knew ..."
Indeed, the love that blossomed decades ago has sustained the two to have a happily married life till now. 
Todd And Venessa's Segment On Why Her?
Todd is not just a wonderful father but is also an amazing husband, and his wife proudly admits to the fact. 
"Seeing you love and care for our children makes me love you even more. I'm grateful for all that you do for us and I'm proud to call you husband and the father of our children."
Wrote Venessa on the occasion of father's day.
Touching shortly onto Galberth's career as a singer, his song "Lord You Are Good" bagged No. 1 Gospel Digital Song Sales back in 2016 and also hit the Billboard gospel charts. 
Another Pastor: Did Pastor Troy Impregnate Minnie Ross? Revealed She Was Not The Girlfriend And Also Denied Dating Rumors
The singer has successfully taken forward his career while holding immense gratitude for God and his family. 
Completing 17 years together and aging gracefully while doing so, the two have a lifetime of the road to ride alongside each other with their beautiful family.