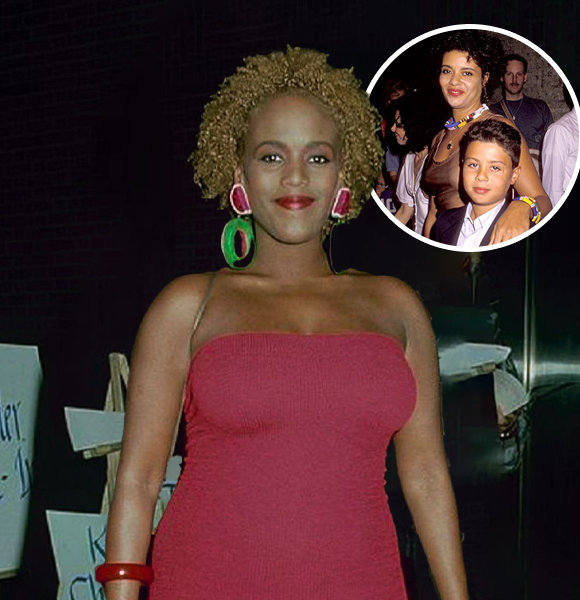 Toukie Smith is famously known for her portrayal in the TV series 227 as Eva Rawley. 
Along with her amazing line of work, the star is also famous for her relationship with a Hollywood star. So, who is Toukie Smith married to? Who are her children? Follow through to find out.
Toukie Smith's Partner & Children
Toukie, who has never been married, was previously in a relationship with Hollywood fame Robert De Niro.
Robert is one of the greatest actors of all time. With more than 28 awards, Robert has 127 acting credits and 36 producing credits to his name.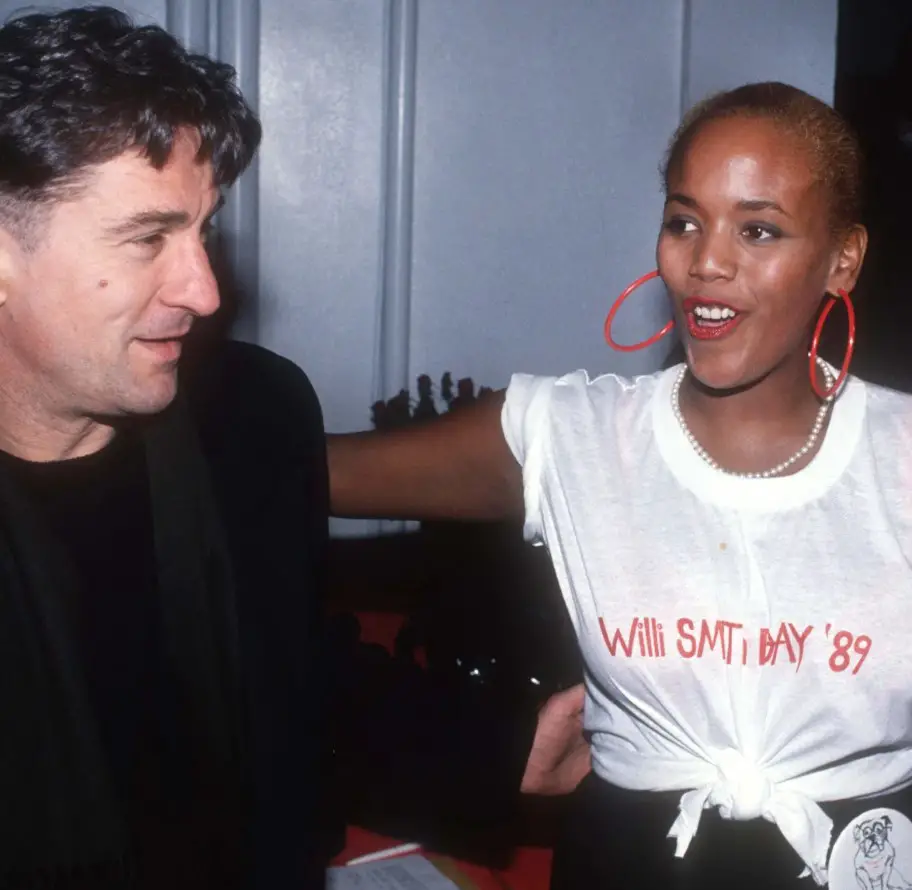 Toukie Smith Alongside her Former Boyfriend (source: closerweekly)
Talking about the former couple's dating life, they met around 1978 and started dating after a decade of knowing each other.
Husband Robert was previously married to his first wife, Diahnne Abbott, from 1976 to 1988.
After finalizing their divorce, the star started dating Toukie around 1988.
During their relationship, the couple had a miscarriage.
After breaking up with Toukie, Robert married his second wife, Grace Hightower, in 1997, and the duo separated after two decades.
Read About: Grace Hightower Splits With Husband Of 2 Decades, Reason? It's Here
Now, Robert is a father of six children.
Toukie & Robert De Niro's Children
Starting with the first born, Robert adopted his first wife's daughter Drena De Niro.
More About: Drena De Niro: Eldest Of Six Children of Famous Father – Is She Married?
Drena, born on September 3rd, 1971, is a model, fashion consultant, DJ, and Robert's eldest kid.
Adding to her accomplishment, she has appeared in various films; A Star Is Born, Love & Orgasms, and more.
Raphael De Niro is the first son of the De Niro Family. Born on November 9th, 1976, Raphael is a Real Estate broker from New York City.
Alongside his father, Raphael has appeared in numerous films.
Talk about a father and son bonding moment?
Absolutely magical!
Moving on, born on October 20th, 1995, Toukie and Robert had their twin sons through Vitro fertilization.
Namely, Julian Henry De Niro and Aaron Kendrick De Niro are the only twins in the family who also love their privacy and stays away from the media's limelight.
Regarding the younger kids in the family, Robert had his two youngest children with his second wife, Grace.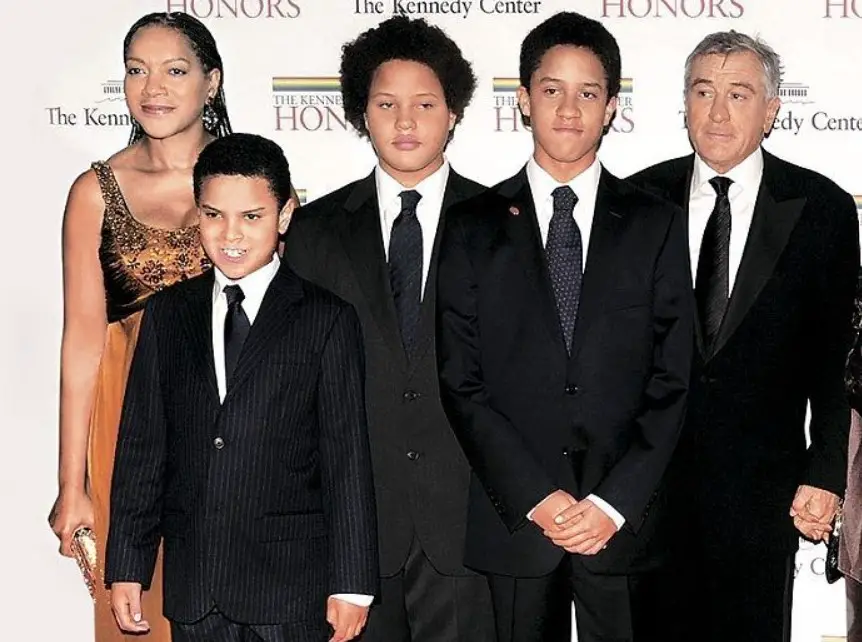 Robert De Niro with His Former Partner and Children (source: justrichest)
Elliot De Niro, born on March 18th, 1998, is the fifth kid in the family. 
There is not much information on Elliot, but Robert once mentioned his youngest son has autism, stating,
"Grace and I have a child with autism, and we believe it is critical that all of the issues surrounding the causes of autism be openly discussed and examined."
Moving on to the youngest of the family, Helen Grace De Niro was born on December 23rd, 2011.
Talking about his kids with his second wife, Robert stated,
"Grace and I have two beautiful children together," he told People following their split in November 2018. I honor Grace as a wonderful mother and ask for privacy and respect from all as we proceed to develop our roles as partners in parenting."
Apart from the star's kids and previous relationship, let's learn about Smith a little more.
Up until today, Toukie has appeared in many fashion magazines such as Vogue, Ebony, ELLE, Cosmopolitan, Redbook, and more.
Because of her amazing work, now, the star has accumulated a net worth of $3 Million, according to Celebrity Net Worth.