Celebs
Disecting Trey Gowdy's Relation to Curt Gowdy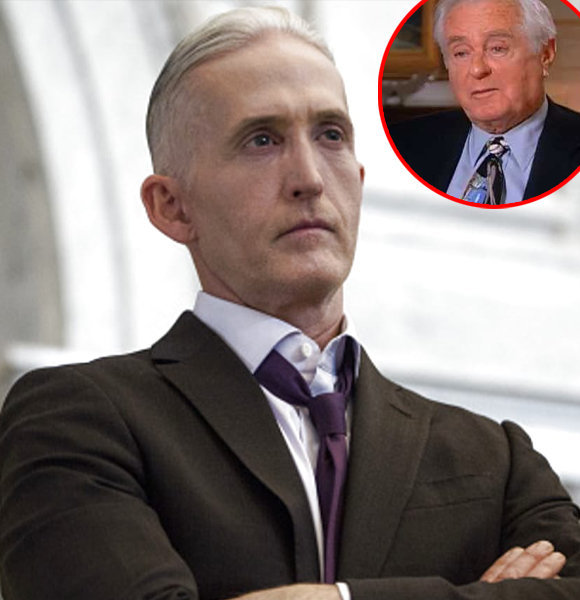 Former American politician Trey Gowdy has been one of the influential figures in American politics who rose to fame since 2011 when he became the Member of the U.S. House of Representatives for South Carolina. 
This praiseworthy tenor added even more to his popularity, but at the same time, people have also been curious if, in any way, the former U.S. Representative is related to the late legendary American sports broadcaster Curt Gowdy.
Is Trey Gowdy Related to Curt Gowdy? 
To break this out to you directly, Trey is not related to Curt Gowdy. Apart from their family names, they do not share any family bond.
Curt Gowdy was one of the sought-after broadcasting personalities of his time who dedicated decades of his life to sports broadcasting. He has been most recognized for games broadcasting for Boston Red Sox on radio and TV for around fifteen years. 
Likewise, one of the highlights from his years of contribution also includes his affiliation with NBC Sports and ABC Sports in the 60s and 70s. 
Having been decorated with several awards and accolades, the late sports broadcaster also briefly served in the military previously. 
Well, a brief introduction is never enough to introduce the legendary personality. However, Curt is often tied with Trey in speculation that the two are related by blood.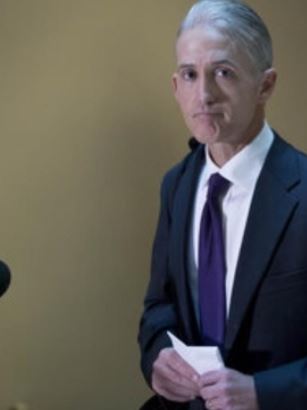 Trey Gowdy's picture supposedly resembling Curt Gowdy (Source: Twitter)
On top of that podcast host, Artie Lange also added fuel to the speculation through his Twitter post of 2015, where he pointed out the uncanny similarity in looks of Curt and Trey. 
Uploading a picture of Trey, he wrote, "Is Trey Gowdy the son of or otherwise related to legendary sports broadcaster Curt Gowdy?"
Well, the similarity of their facial feature and surname might confuse many with their undeniable resemblance, but Trey and Curt are not related in any way. 
Moreover, Curt bid his farewell to the world in 2006 at 86. He took his last breath at his Palm Beach home, losing his life to leukemia. 
Though legend left the world, his unmatchable contribution to broadcasting will always be remembered. 
While Curt's accomplishments are meals to his family name, Trey also makes his family proud with his decades of contribution to the country through various roles. 
There you go, we found another similarity between the two, their decorated careers in their respective work of fields. 
So, if Curt was not Trey's father, who is it?
Get to know - Debunking Charlie Plummer's Relation with The Legendary Christopher Plummer
Trey Gowdy's Family 
Trey, born in South Carolina, is the son of Novalene Gowdy and Harold Watson Gowdy Jr. He is closely bonded with his parents, and his posts on social handles are evident to it. 
Besides his wife, daughter, and son, Trey loves to flaunt his love for his parents through his socials.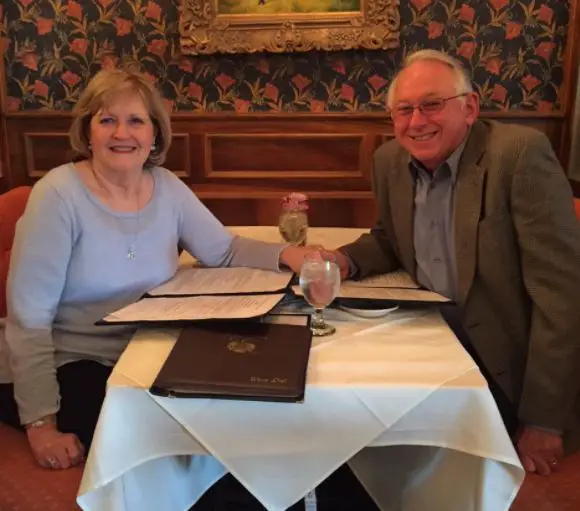 Tyer Gowdy's parents (Source: Facebook)
On that note, one of such family-dedicated posts by Trey was in 2017 on the occasion of Father's day. He showed his appreciation by writing, "To my dad and all of the other fathers - Happy Father's Day!"
Likewise, earlier in 2016, the former politician took to his Facebook to share a glimpse of his parents on a dinner night-out and congratulated them on their 54th wedding anniversary. 
No wonder his parents set a great example for Trey growing up, which shows in his married life now that it has lasted for several decades with many more years to follow.