Celebs
How Did Tytyana Miller Overcome Drug Addiction?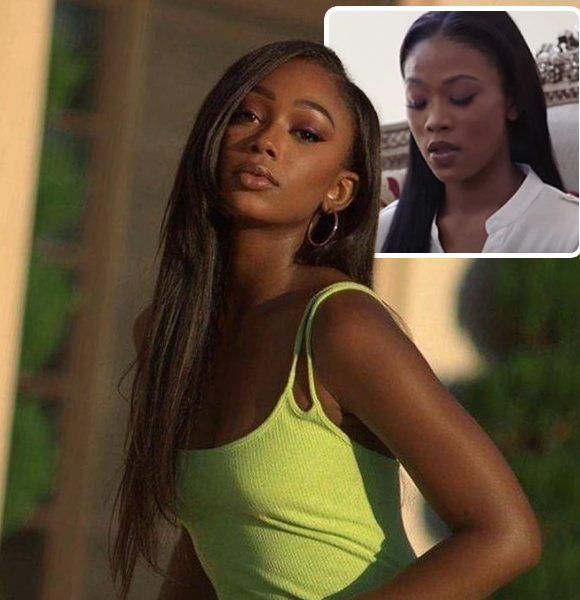 'A Mother's Choice' star Tytyana Miller, also famously known for her nickname, Tata, is a lady who has captivated thousands of hearts with her mesmerizing performances on screen. The aura her beautiful smile throws in is ineffable to put into words.
But, that beautiful smile of hers buries a thousand stories underneath. This lovely lady dealt with drug addiction and lived a story filled with darkness behind the lights of the camera flashes.
Tytyana Miller's Drug Addiction
Miller is the daughter of the legendary rapper, record executive, actor, and entrepreneur Master P. 
Master P was married to his wife, Sonya C Miller, a rapper, with whom he shares seven children.
But, due to some unnarrated consequences, the couple decided to pave their ways differently and get a divorce. 
While viewing their story from the surface, things seem pretty normal. But, many things happened underneath.
Tata's mother and father didn't end up on good terms. Several reasons paved their way apart.
Sonya alleged Master P for being unfaithful despite sharing the wedding vows. After twenty-five years of togetherness, they separated in 2013.
After their divorce, Sonya was given custody of her children.
For the sake of their future, she also compromised her flourishing career in rap. But, things took a turn. In 2014, Sonya filed charges on her ex-husband, Master P, for the abduction of her kids.
She also rushed to the court while requesting an emergency custody order and asking her ex-husband to return her kids.
As per her, Master P 'nabbed' their son, Hercy, who was thirteen at that time, after picking him up from school.
Likewise, she also claimed he abducted their other kid, who was nine, on his way from school.
And eventually, Master P's daughter, Tata, also ran away from her mother's house and went to live with her father. 
Sonya filed the case in court to get her kids back. But, her luck didn't seem pretty much in her favor, and the law allowed the kids to remain with their father until the next hearing. 
However, Sonya's compromises and Master P's adequate grooming turned out to be good for their kids. Master P and his son, Lil Romeo, starred on a Nickelodeon series, 'Romeo!' together from 2003 to 2006.
Moreover, the father and son duo also contributed to music together.
Also, read Tom Sizemore Looks Back At The Time When He Had Drug Addiction; Possesses Failed Relationship With Wife And Girlfriend
While things were going smoothly, Tata was undergoing some serious consequences.
After her parents' divorce, she was the most affected, resulting in drug addiction.
Tata's drug addiction worried her entire family. Her father wished the very best for her and wanted to get his daughter rid of the addiction to help her lead a prosperous life ahead.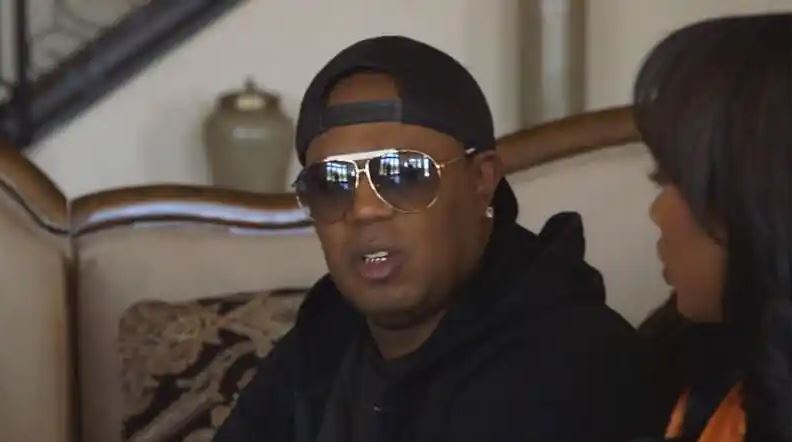 Tytyana Miller, having a conversation with her father regarding drug addiction (Image Source: Monsters & Critics)
Master P wanted to provide his daughter with professional help while sending her to rehab to free her from drug addiction. He said,
I think we should get some professional help just to make sure you stay on track.
Even Tata reacts positively to how she wishes to accept the help and combat her drug addiction.
By now, Tytyana Miller has successfully overcome the drug addiction, and now she flaunts the same beautiful smile of hers on the camera flashes with conviction and grace.
Her audiences are deliberately waiting on her comeback to the big screens.