Entertainment
Victoria Konefal's Secrative Love Life Hints To Her Being Married?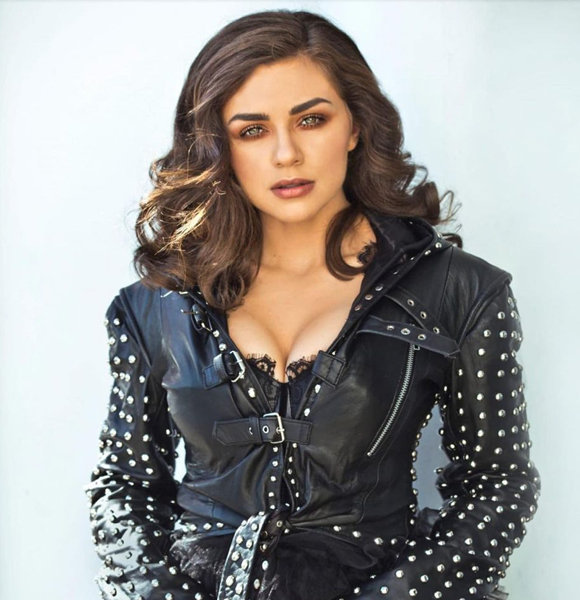 American actress and heartthrob Victoria Konefal has millions of fans following, all of which adore her for her acting and her charming personality. 
Which usually leads to a question, who is the lucky man that graces her life?
Is Victoria Konefal Married?
Konefal, age 25, indeed has a long list of people who want to be 'someone special' in her life, and maybe she already has one. 
But the detail of such an individual is kept long hidden by the Dangerous Girl actress. She prefers to keep the spotlight away when it comes to her personal business. 
Victoria hasn't shared much about her love life now; however, her past relationship speculations are pretty well-known.
Back in 2018, she was rumored to have been in a relationship with a music producer named Cory Goulet, with whom she has made several public appearances together. 
To be fair, it cannot be confirmed if the two were romantically involved, as they never really discussed their relationship publicly. As a result, their current status is still in question. 
For all we know, they might be married or in a healthy relationship or might have parted ways. But truth be told, whenever they appeared on red carpets together, they looked like a perfect match. 
Another figure in Victoria's life was Robert Scott Wilson. Wilson, an actor, shared the same screen with Konefal in their Days of Our Lives series. 
Married Life Of Days Of Our Lives Star: Married In Style! A Look At Darin Brooks' Beautiful Wedding Ceremony Where He Turned Girlfriend Into Wife
Witnessing their amazing bond off-screen, they were speculated to have been a couple. However, after their first meet in 2017, Konefal explained in an interview with Soaps In Depth that she was struck by his passion and thought that he was the kind of actor who "really throws himself into the work."
Her on-screen beau had his fair share of sweet words for Victoria. In the same interview, he described his first encounter with the actress as,
I walked in and saw a beautiful young girl. She was also super talented, and it was a breath of fresh air to work with someone like that.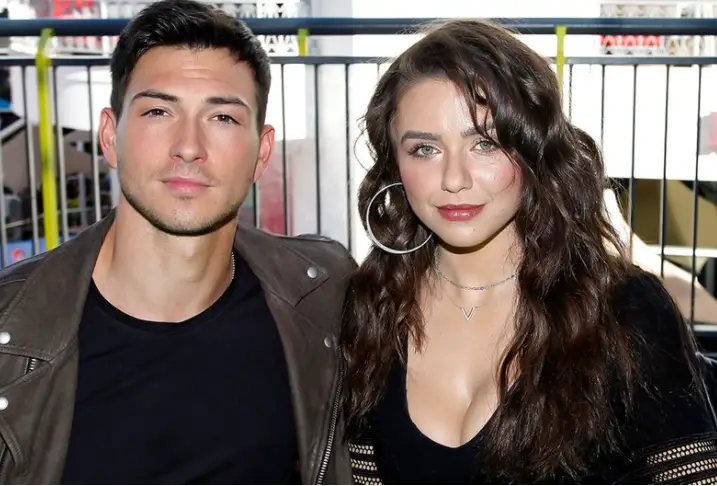 Victoria Konefal and Robert Scott Wilson (Source Distractify) 
The two seem to value each other and each other's work greatly, but apart from that, their relationship appears to be limited to a beautiful friendship. 
Konefal, who rarely shares anything from her personal life, once shared very devastating news to her Instagram followers of suffering a major loss in her life. 
Loss Of A Parent
Back in 2019, the actress took to her Instagram to open up about the loss of her father. Sharing a picture from her childhood with her father, she wrote, 
 "Rest peacefully daddy,"
Her well-wishers were quick to send their prayers and love along her way through the comments on her post.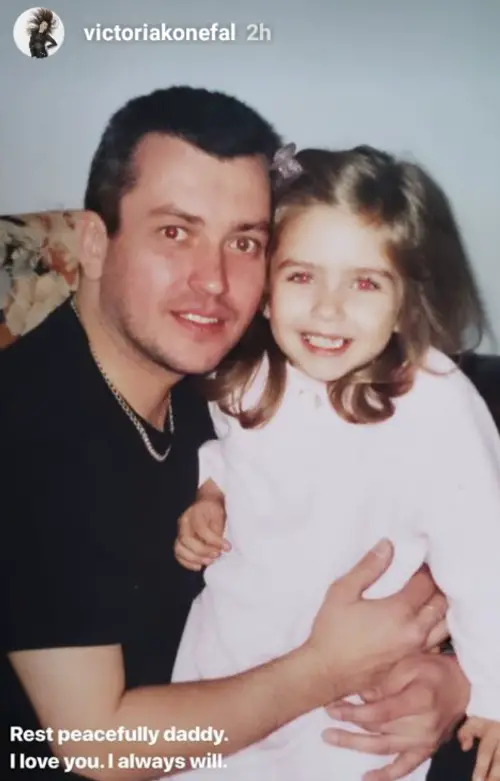 Victoria Konefal's Instagram Story About Her Father  (Source Entertainment News)
Talking about her parents, she has a mother and also has an older brother and sister. 
Although life took much from the young actress, it also rewarded her struggles and hard work with a successful career. 
Born to Polish parents who migrated to the United States, she won the beauty pageant title Miss Poland USA in the past.
She started her acting career at the age of 20, and by 2016, she was featured in one of the most popular shows, Modern Family. 
This landed the 25-year-old in a good spot in Hollywood, and she has never looked back since. 
Amassing an impressive net worth, she recently won the Daytime Emmy Award for her role in Days of Our Lives, a series that gave her every possible recognization and success that she has now garnered. 
Days Of Our Lives Star Divorce: Kirsten Storms Reveals Slowly! Has Divorce With Husband And Health Issues To Share
As of 2021, she can be seen in Days of Our Lives: Beyond Salem, which recently premiered on Peacock on September 5, 2021.