Entertainment
Vincent Kartheiser's Lovely Love Story with His Wife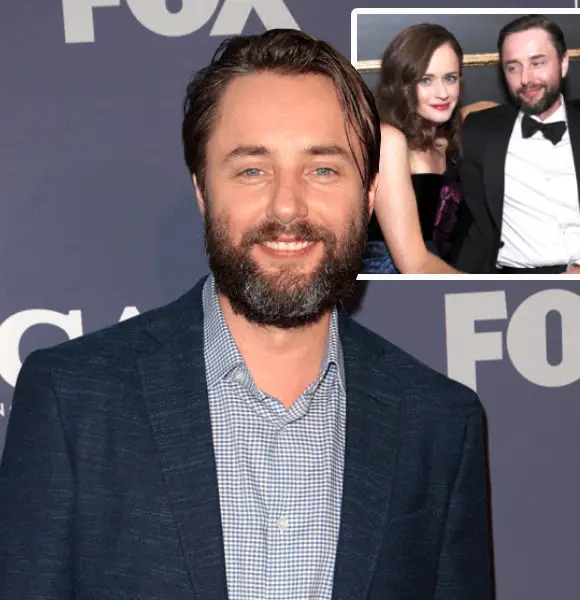 Known for his marvelous performance in 'Mad Men,' Vincent Kartheiser graced our Television screens when he appeared in the third season of 'Titans' in a very prominent role. 
No doubt he is a fabulous actor, and he never needs a certain performance to prove a point, but that said, his prolific portrayal of Scarecrow in the series left us on the edge of our seats with every scene. 
While the journey of his success is as glorious as it can be, his story of how he met his wife is one beautiful tale that cant go unnoticed. 
Vincent Kartheiser's Wife
From playing such a shallow role in the series, it is hard to look at Vincent in any other skin, but the truth of the fact is that was, after all, a role. 
And for him to still have us doubt him just reflects the seamless brilliance he has in his craft. Nevertheless, Vincent seems pretty restrained and solemn when it comes to his real-life personality. 
Being in the industry for two decades now, the star now has plenty of stories of how it all came to be, but very few talk about his love life with his wife. 
He is married to his wife, Alexis Bledel, The pair got married in 2014, which some might consider new, but their old-school romance is purely heartwarming. 
The 'Gilmore Girls' star Alexis Bledel and Vincent met in 'Mad Men' set when she starred in a guest role in the show's fifth season.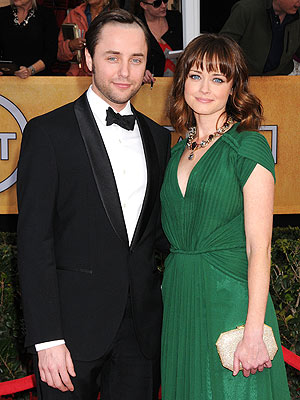 Vincent Kartheiser With His Wife (Source People)
She played the role of a mistress of Kartheiser's series character. Well, little did they know, she would turn out to be his wife. 
While Alexis shared how their relationship on set was nothing more than professional, the show's creator, Matthew Weiner, shared how he always knew that the marriage was inevitable. 
"I told Vinnie that they would be great together. I was like, "Don't blow it!" Honestly, they're a really good match. They're both very down to earth, with a sense of responsibility and strong family ties. "
The creator said of his conversation with the actor. He further expressed how the 'Titans' star would not have been interested in her if Alexis was not such a good actress. 
The pair got engaged shortly after in 2013 and got married in 2014. Kartheiser likes to keep his relationship entirely private. 
While they have had their share of recorded relationships ib the past, their marriage is still first for them. So is a child. 
Mad Men Co-Actor: Teyonah Parris Already Married Or Is Just Looking Around For A Boyfriend? Reveals Explicitly About Her Fabulous Natural Hair
Parents To a Son!
Yep! The gorgeous husband-wife duo is parents to a son, and well, their parenthood is still fresh. 
The couple welcomed their first baby around 2020, and they have been Vincent has been cherishing his fatherhood in private. 
While there is no picture of the child, how cute would it be if their son had deep blue eyes like them? Nonetheless, we are sure that their son looks as attractive and as charming as the parents. 
From a successful career to a fulfilling married life with his wife to now a new chapter in his life with his son, Kartheiser has taken up many roles in his life, and we hope all the roles he holds in his life give him utmost content and happiness.