Entertainment
Alexis Bledel's Married Life With Vincent Kartheiser & Baby Details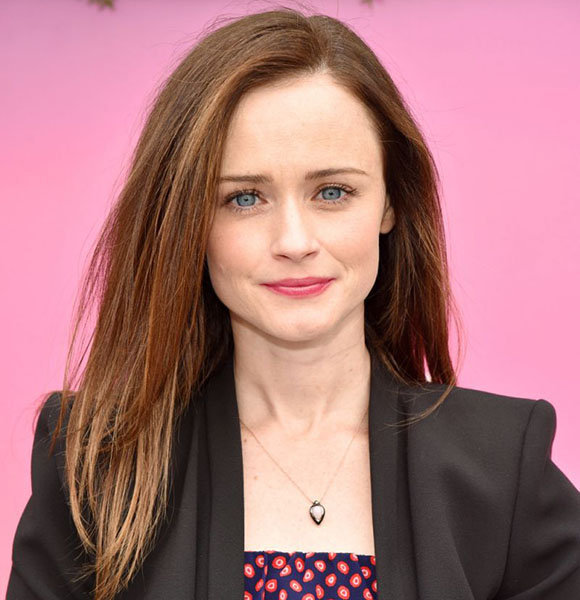 Alexis Bledel, best known for her portrayal of Rory Gilmore in the show Gilmore Girls (2000-2007), reprised the celebrated role in the show Gilmore Girls: A Year in the Life in 2016. 
The entertainment industry has given the actress fame she deserves and is also the reason she and her husband met; let's get into it.
Married Life with Husband Vincent Kartheiser
Alexis is married to her husband, Vincent Kartheiser, who is an actor popular as Pete Campbell from the TV show, Mad Men (2007-2015). Her husband's acting credit includes shows, namely The OA (2019), Proven Innocent (2019), and Law & Order: Special Victims Unit (2019-2020). 
Alexis and Vincent first met on the sets of Mad Men in 2012. In the show, Alexis portrayed the role of Beth Dawes, the love interest of Pete Campbell- Vincent's character. 
Happily Married: Laura Slade Wiggins Boyfriend, Affair, Net Worth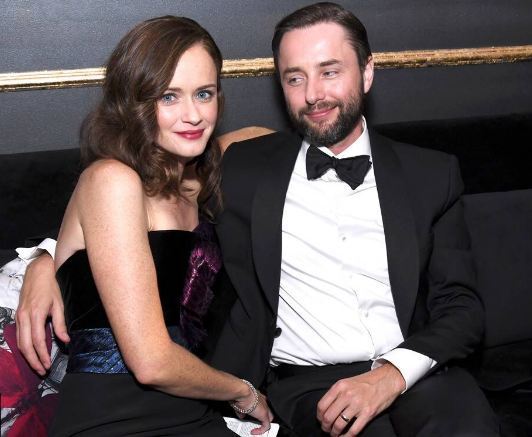 Alexis Bledel with Her Husband, Vincent Kartheiser (source: eonline.com)
And the love started growing off-screen as well; the duo started dating after wrapping up their shoots and got engaged in 2013. The engaged pair finally tied the knot in a secret wedding in California in June 2014. The married couple also share a son, who was born in 2015. 
Talking about her past relationships, Alexis was previously dating Milo Ventimiglia. The pair met on the sets of the TV show Gilmore Girls in 2001. Soon, the pair's on-screen romance, where Milo portrayed Alexis' character's boyfriend Jess, started off-screen as well. The couple started dating in 2002; however, they broke up and parted ways in 2006. 
Apart from her successful personal life with her husband and son, the actress has made a name for herself in the industry.
Alexis Bledel's Career
Along with the famous role in the series Gilmore Girls, Alexis is also recognised as Emily Malek from the show, The Handmaid's Tale (2017-2019), resulting in her winning the Primetime Emmy Award for the Outstanding Guest Actress in 2017. 
Alexis' inclination towards acting started early as her parents enrolled her in community theatre to help overcome her shy nature. She flourished in the theatre as she became a part of the productions like The Wizard of Oz, Our Town, and Aladdin. Along with acting, she also started working as a model. 
Info On Another Gilmore Girls Star:- Lauren Graham Net Worth
Additionally, working as a child model and actress, Alexis continued her high school and later joined NYU as a Film Major. 
Celeb With Same Name:- Who Is Alexis Sky Baby Daddy? 
In 1998, she landed a minor role as a student in the movie Rushmore. And in 2000, she broke out as Rory Gilmore in the TV show Gilmore Girls making it one of her most recognised work.
Short Bio 
Alexis Bledel was born on 16 September 1981, in Houston, Texas, to her parents, Nanette (Dozier) and Martin Bledel. Her Arizona born mother was raised in Mexico, and her father was born in Argentina, making both of them Spanish speakers.
Thus, Alexis' first language is Spanish, and she later on, learned English in school. She also has a younger brother named Eric David Bledel. 
If we jump over to her accomplishments, Bledel has successfully accumulated a net worth of $6 Million, according to celebritynetworth.
Recently working on the project Sisterhood of the Traveling Pants 3, we cannot wait to update you guys more on her!