Virginia Mayo's outstanding career peaked her to the height of success earning her a massive net worth, but her saddening demise tore several hearts.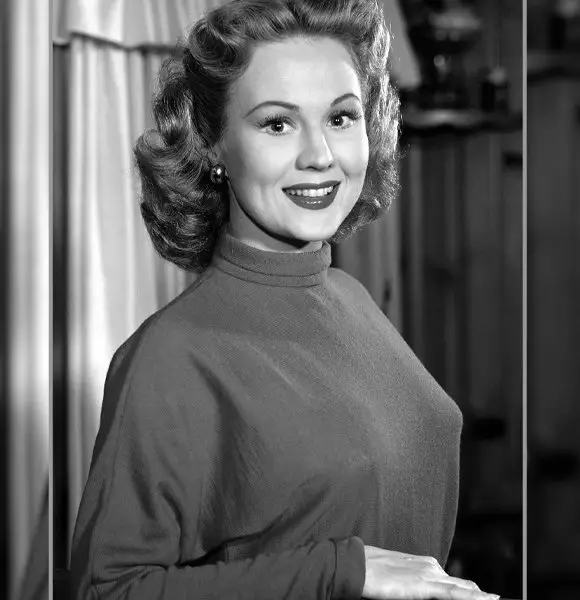 Late actress, Virginia Mayo, left an unforgettable impact in the entertainment industry with her astounding contribution of over five decades.
For years, she dominated the screens with dozens of films, mostly known for White Heat and The Best Years of Our Lives. But her saddening demise in 2005 left the cinema world in tears.
Virginia Mayo's Cause of Death
The actress, who soared to fame during the 1940s as the most acclaimed actress of her era, took her last breath in January 2005 in a nursing home close to her residency in Thousand Oaks.
As reported by Los Angeles Times, her cause of death is pneumonia accompanied by heart failure.
The news of her passing tore many hearts. Some of the known personalities in the industry also remembered the actress and gave some heartfelt words in her memory. The Wesleyan University's head of the films studies program, Jeanine Basinger, commented,
Virginia Mayo was one of the truly great beauties of her era, and I think that people forget what a big star she really was. She played with all the big names of her era in both comedies and dramas.
Virginia did live a prosperous life in all aspects, from a successful career to a fulfilling family.
Get to know - Everything You Need To Know About Ben Gazzara
Virginia's Husband and Daughter
The White Heat actress tied her knot to actor Michael O'Shea in 1947. They first encountered each other in 1943 while filming Jack London. Since then, the stars went on to make a few more on-screen appearances together.
The couple welcomed their daughter Mary Catherine O'Shea in 1953. In addition, the actress was stepmother to two children from Michael's previous marriage, which had ended in 1947.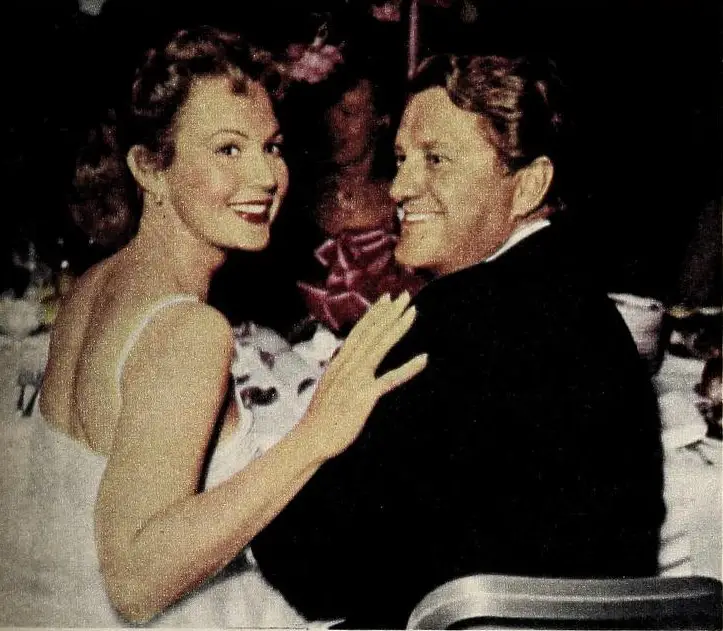 Virginia Mayo and her husband, Michael O'Shea (Source: Wikipedia)
Virginia and Michael rejoiced twenty-six years of marriage, but as fate had it, their togetherness came to an end after Michael's demise in 1973.
Despite having both parents in the entertainment industry, Virginia's daughter made a different career choice. She had more of an athletic side to her and her inclination towards sports reflected from her early age when she used to play for her high school volleyball team.
Later, Mary worked for Sandia National Laboratory until her retirement after thirty-six years.
Marry blessed her mother with three grandsons, and sadly she passed away at the age of seventy-eight in 2017.
What Is Virginia Mayo's Net Worth?
As for Virginia's wealth, undoubtedly, she had amassed a massive fortune from her outstanding career.
Though the accurate amount of her net worth was never reported publicly, Virginia was considered Warner Brother's highest-earning actress during the 40s.
Net worth of - Does James Lesure Has A Wife To Share His Hefty Net Worth With?
Following her early age interest in show business, the actress took dance and drama classes while young.
As she continued to harness her abilities, she entered the show biz as a dancer at an opera company.
Standing at the height of five feet five inches, with a charming personality and impactful presence, the actress was quick to garner attention with her brilliance. And appearing on dozens of films, she dominated the film industry during the 40s and 50s.
Although she parted with us years ago, the film industry will forever remember her legacy through her flawless portrayals in numerous films.