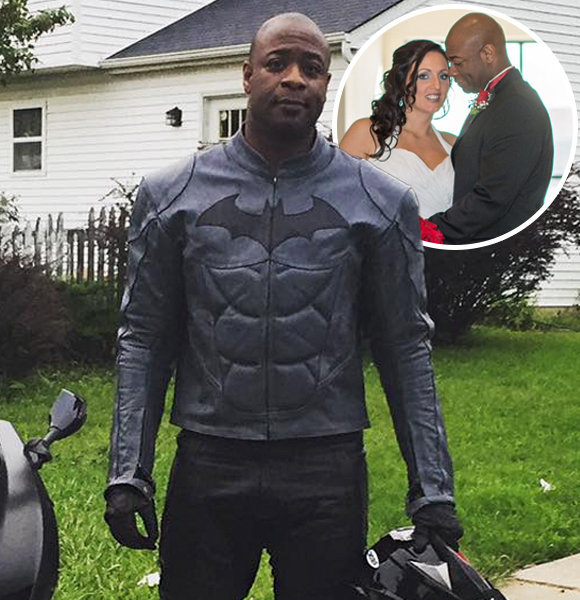 Warren B Hall is a talented comedian, actor, and writer. Any room he walks into, he's sure to get the laughs going with his wit and humor. 
He's mostly known as the funny guy, but today we're going to shed some light on the talent's romantic and loving side, reserved for his wife only. So, who is the lucky lady?
Who Is Warren B Hall's Wife?
Warren B Hall is married to his wife, Brooke Hall. They have been together for about a decade and have two sons together. 
Their oldest son is from his wife's previous marriage, but that makes no difference for him, and he raises both kids as his own. 
Warren is usually the one who makes everyone laugh, but he's the one making his partner smile. The difference is subtle between humor and happiness, but he's got a balance of both.
He and Brooke recently celebrated their eighth anniversary. While it's usual for couples to go for a nice dinner, vacation, or other romantic activities, Warren went for something that would be a longstanding memory.
The husband and wife went to take a pottery class together, and as per Warren, it was way more fun than they expected.
Instead of memories that remain inside the mind or in pictures, they solidified their special day in the form of adorable pots and plates of clay.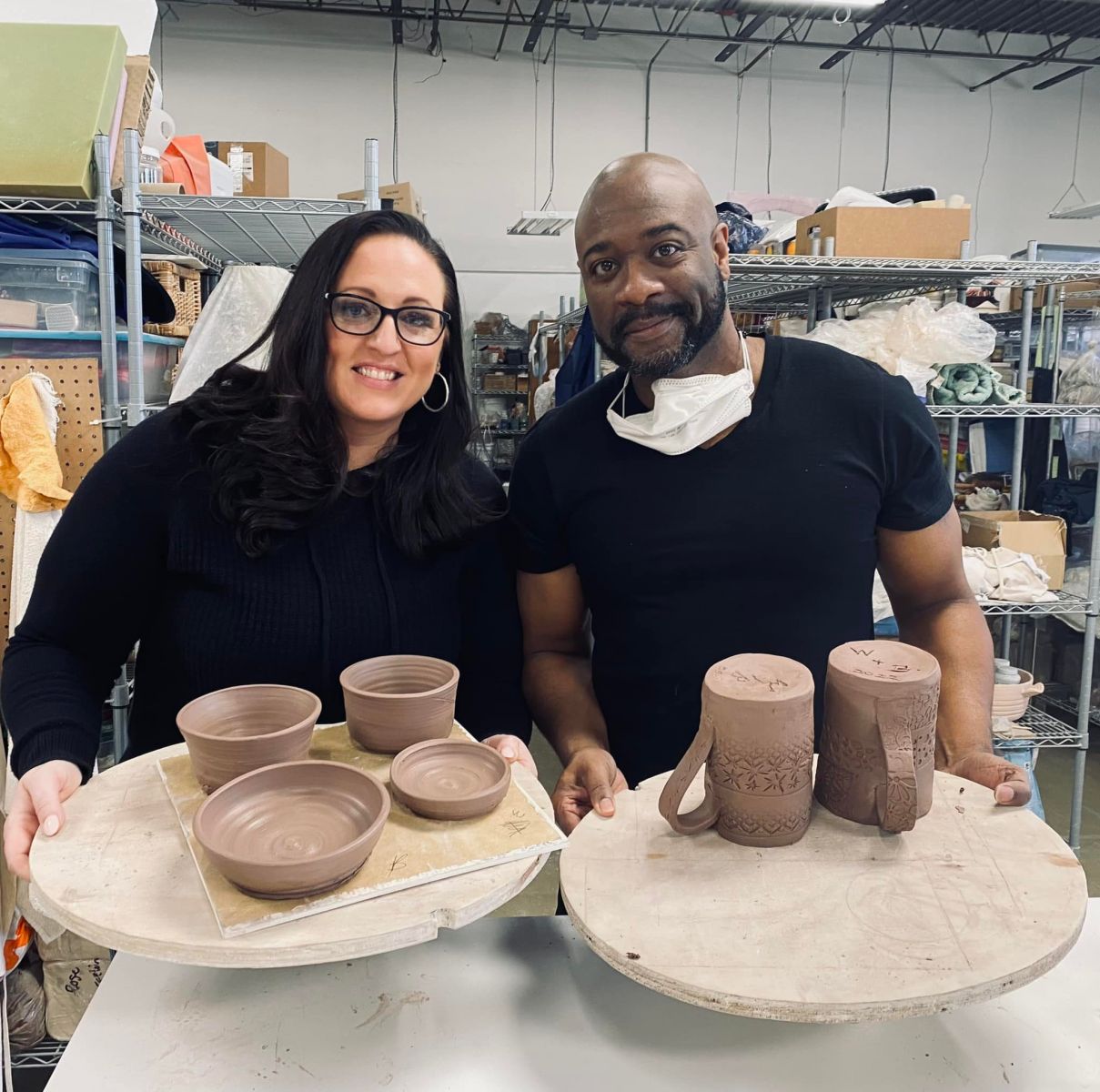 Warren B Hall and His Wife, Brooke Hall (Source: Facebook)
Certainly, a memory that would last forever and always remind them of their special day. This really shows Hall's loving and sensitive side. 
Likewise, he has a super sweet nickname for Brooke as well. He said he calls his wife 'wonderful' in a standup show because that's just how she is. 
It immediately gets a wave of "aww" echoing in the audience, but he adds more to the sentiment, making everyone's heart melt.
He said, "Of all the things in life I feel lucky enough to consider my own, she's my favorite, all right which is why I married her." But, seriously, we're really missing out on Warren's 'lover-boy' side.
Furthermore, amidst all the jokes, he reflected his caring side. He shared that he is a man of morals, and he's passing it down to his kids as well. Simple things such as thanking their mom for breakfast can make a person's day.
You might like: Warren Christie's Wife Is Still Head Over Heels for Him!
Hall understands this and hence has a joyful life with his family. However, despite having a busy life, he takes time out for his kids.
His eldest son is on the football team at school, and he makes sure to be at the game to cheer his guy on. They play Xbox together and also play musical instruments.
His little one is just five years old, but he's already super comfortable in front of the camera, just like his dad.
The family also loves going on trips together. Surely, it seems like they're always having a blast at the Hall household, and Warren seems like the coolest and most fun dad ever.
If you want to see more of Warren, you can catch him on 'Dry Bar Comedy' and 'Reflections of an Artifact.'