Entertainment
Who Is Terry Crews's Married To? All on His Family Life with Kids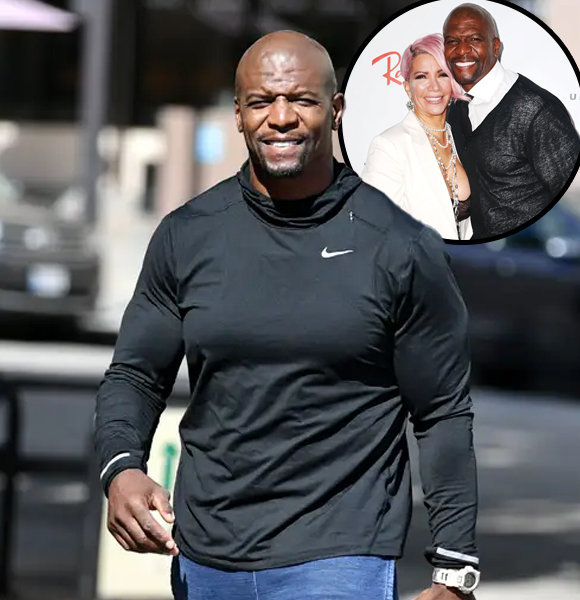 Excelling in both his career as an American actor and NFL player Terry Crews has made a huge fan following along the way.
With questions, Who is Terry Crews married to? the fandom is very keen about the star's possible family life with his wife and children.
So, let's jump into it.
Terry Crews Has a Wife?
Terry met his wife, Rebecca King-Crews, at a church where she served as a music minister, and the pair have been husband and wife since 1990.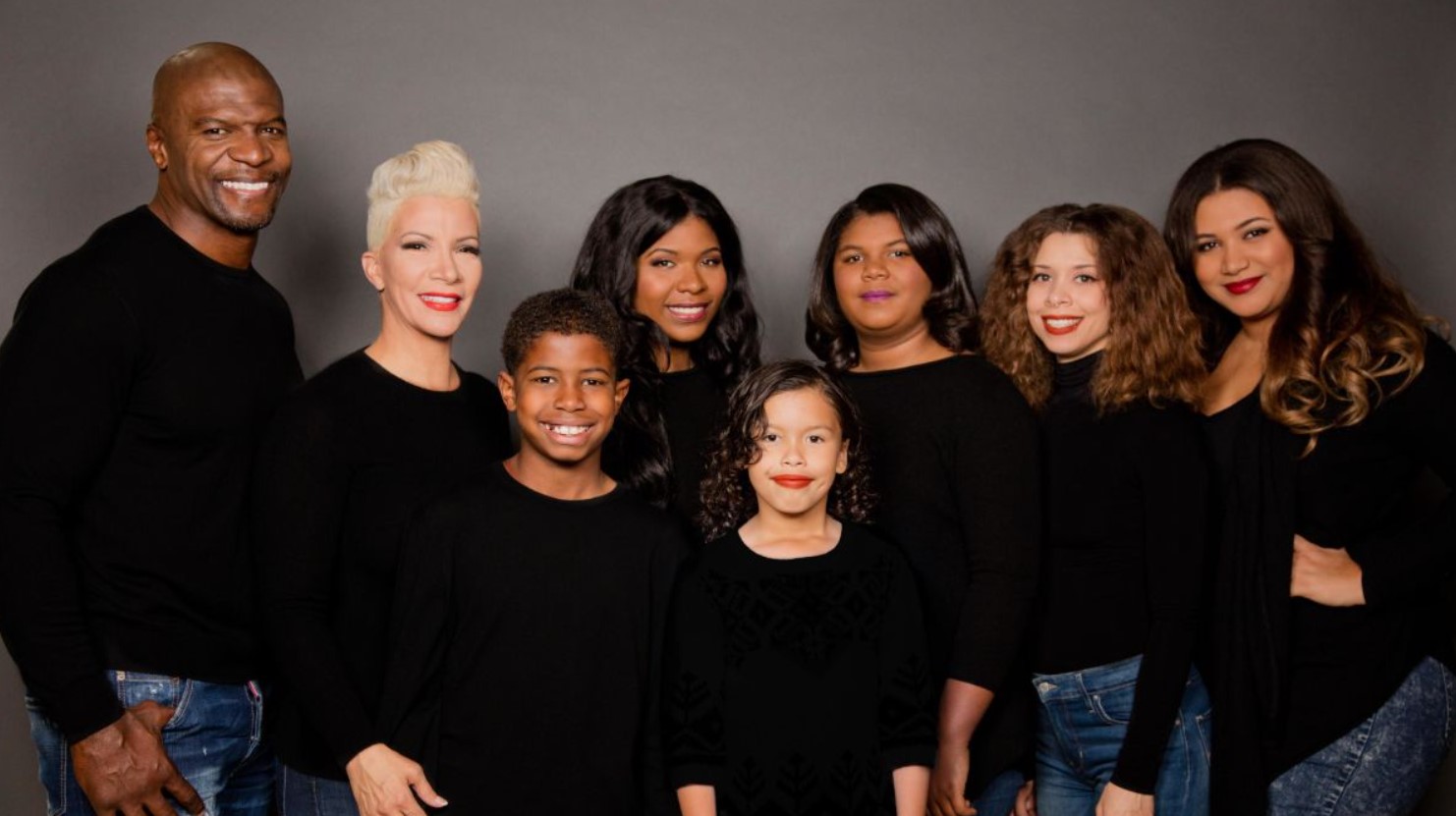 Terry Crews with his wife and children (Source: CNN)
The star stated the moment of his first meet with his wife as,
"I saw her on the piano, and I was like, 'Wow! Who is that?!"
Currently, they are in their 33 years of marriage, but was the couple's relationship always rainbows and sun?
From the start of the relationship, the couple has been extremely private about their romance.
Explore: Timbaland's Married Life & Kids- Still Together with His Wife?
But the situation changed at the start of COVID-19. The married duo recorded a memoir in audio form, with many intimate details from the star duo's life, including sexual assault lawsuits, porn addiction, infidelity, and many more.
Intimate Audio Memoir
In the memoir Stronger Together, the husband and wife shared a series of their life that had many feelings attached to them.
From heartbreaking details to happy details, the memoir has it all.
Such as, in 2010, Terry decided to come clean to his wife regarding his porn addiction and an accidental kiss.
Referring to the day as "D-Day," Rebecca stated,
"These odd little sayings were coming to me, like, You're going to have a new marriage.'"
With this news, there was a big fallout; the couple was devastated and thought their marriage was coming to an end.
But as the couple has such an amazing bond, they pulled through, from husband Terry vowing to attend therapy, rehab, and do everything to become a better version of himself.
His partner Rebecca decided not to leave him and support him till the end of his journey.
Doing so, now the married couple is happier than ever and still very much together.
Adding to the happiness, the couple even threw a lavish party for their 30th marriage anniversary.
Well, we are not done yet,
And so is the couple's happy moments.
With a beautiful family of seven, now let's talk about,
Crews Children
Apart from being the best parents to their five amazing kids, the parents also gave birth to talented individuals.
Starting with their firstborn, Naomi Burton-Crews.
Rebecca welcomed her first daughter Naomi through her previous relationship. 
Aside from being a stepfather, Terry has been an amazing father and grew a beautiful connection with his daughter.
Now even the baby Crews has baby Crews, making the star couple grandparents, Terry stated,
"I love her to death but call me something besides grandma!"
And decided she hoped that her grandkids would call her,
"Glam-ma"
Moving on to the second child in the family, Azriel Crews, who decided to walk in the footsteps of their father and make a career in acting.
Also Read About: Inside Ginuwine's Huge Family- How Many Children Does He Have?
Daughters Tera Crews and Wynfrey Crews love their privacy.
While Tera stays out of the media's limelight, Wynfrey loves to share her interest in photography through her social media.
And lastly, they have a son, Isaiah Crews, who was born in 2005 with an amazing interest in show business.
Overcoming the hardships and having family by his side, Terry has been the happiest and has been able to reach an amazing height of success.
Having a net worth of $25 Million at the age of 53, the star is spending quality time with his kids and partner, and we are so happy for them all.