Yahya Abdul-Mateen II, famous for his role of Black Manta in the DC's Aquaman has sparked quite an interest in his girlfriend and dating life realm among his fans. So is there anyone?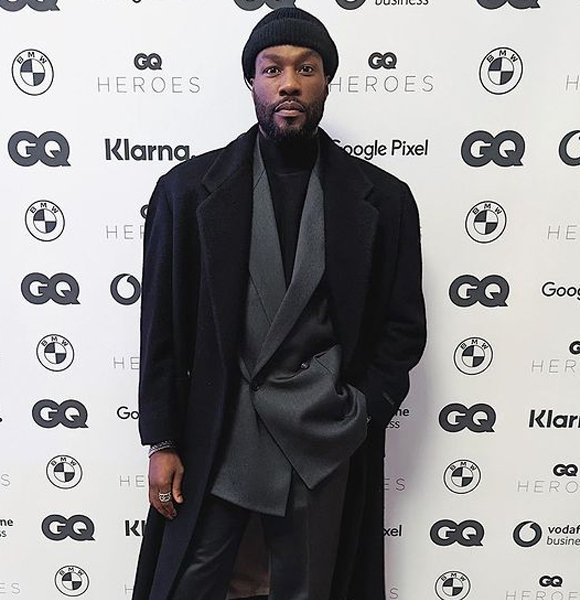 Yahya Abdul-Mateen II, famous for his role of Black Manta in the DC's Aquaman, has sparked quite an interest in his girlfriend and dating life realm among his fans. 
Although all fans wish their favorite star to be their partner, not everything we wish for can come true, correct?
Well, moving on… 
The famous Black Manta, Yahya, is known for being very low-key about his personal affairs, and by low-key, we mean VERY LOW-KEY!!
But a particular papped incident back in January 2020 may give us all curious minds a little hint about his dating life or maybe even his possible partner? 
Yahya Abdul-Mateen II's Girlfriend? 
Back in January 2020, Yahya was spotted alongside a fellow actress La La Anthony while returning after enjoying a nice breakfast with her. 
As Yahya does not really have any news about his girlfriend out in public, this piece of news caught quite an attention among his following, and fans were quick enough to assume that Anthony was Yahya's girlfriend.
Well, at least the rumors did not regard La La as Yahya's wife. That is something, right?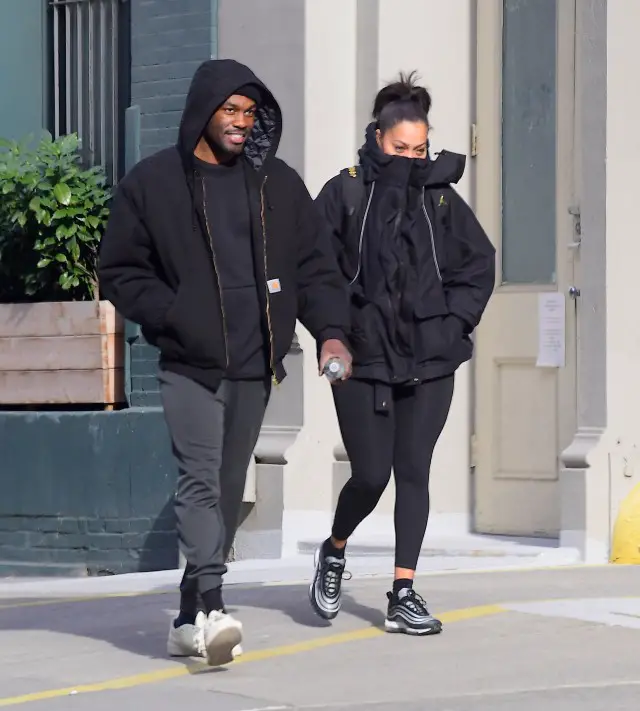 Yahya Abdul-Mateen II spotted with his alleged girlfriend (Source- PageSix) 
But as the news about him having a potential partner fired up, it instantly died down, as a source close to Anthony came forward and revealed that the pair rumored to be partners are actually just friends. 
The source also stated that the alleged partners are each other's workout buddies, and Abdul-Mateen also gives La La acting tips. 
Also, another source mentioned that Yahya was actually dating someone else, well let us rephrase that La La is actually the wife of a famous NBA star Carmelo Anthony.
Too much to process? Let us break it down…
According to People magazine, what Yahya and La La have between them is all platonic, and La La, on the other hand, is trying to make her on-and-off relationship with Carmelo work. 
It seems that during La La's confusing relationship phase, seeing her with someone aside from her husband ignited the fire about her being Yahya's girlfriend even more. 
Everyone loves a little bit of drama, don't they?  
But it seems like there was no drama to begin with. 
So, there you have it, Yahya fandom, La La Anthony is not his girlfriend, and he might just be single. 
Or maybe he is really good at hiding his girlfriend or even a wife who knows only Yahya himself can uncover what is hidden. 
Although the Aquaman star does not show off his partner, he makes sure to express his love for his family through his socials. 
Another Aquaman Star -: Vincent Regan Confirmed as a Cast on "Aquaman And the Lost Kingdom"
Yahya Abdul-Mateen II's Family 
Yahya does not leave any occasion to express his appreciation towards his family.
On the day of International Women's Day, Yahya shared a series of pictures that had a picture of his mother, sisters, and nieces. 
He expressed his love and appreciation through the caption that read, 
Dedicated to MY GIRLS!!! To my Momma who is so BRAVE, TALENTED, SMART, PROTECTIVE, FUNNY…I love you! To my sisters!!! My TEAM!!! My SQUAD!!! Y'all teach me daily the definition of loyalty and perseverance. I'm proud of the women that each of y'all are…
Yahya comes from a big family. He is the youngest of his six siblings, and for the actor, family is the most important aspect of his life. 
Born to his parents Yahya Abdul-Mateen I and Mary, Yahya junior was always interested in finding all about his family history and lineage. 
While talking to Essence, the Watchmen star expressed how he would use the 'Nostalgia Pills' from the movie Watchmen to find all about his lineage. 
He also expressed how his late father longed to find all about their family. 
"My father grew up and passed away with the longing to know where his father was from and about his father's history,"
Moreover, the actor also mentioned that while doing some research about his family tree, he uncovered some pieces of information about his great great grandmother.
Regardless of the 'Nostalgia Pills,' Yahya seems to be doing a great job learning more about his family alongside his expertise in the entertainment industry as well. 
We are pretty sure that his fandom cannot wait to see Yahya on his upcoming exciting movies 'The Matrix Resurrections' and 'Aquaman and the Lost Kingdom.'