Entertainment
Zach Williams Shares His Wife's Traumatic Experience in an Interview
Zach Williams shares the traumatic past of his wife and elaborates on how she has helped him through his struggles, maintaining a healthy family bond.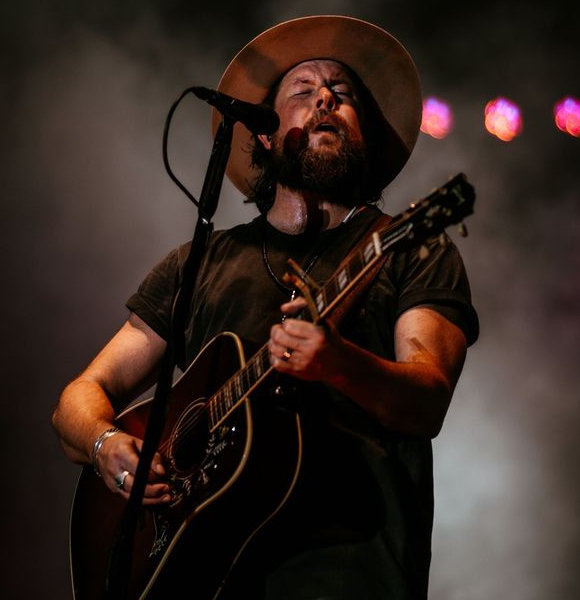 American Christian rock singer Zach Williams's life story would have been different without the support and encouragement of his wife to get through his hard times.
She is definitely a fighter. She is tough. She is independent.
The singer could not help but praise his wife in an interview with The Joy FM, where he elaboratively discussed about his life partner.
Zach Williams Sharing Story of His Wife
During the time when Zach was at his low in life with a failed marriage and an addiction issue, his second marriage with his wife Crystal was also at the brink of collapse.
But fortunately, as time passed, their relationship grew stronger, and the two are way past the rocky road now.
The singer, a faithful Christian follower, believes that his restored faith in the lord and the constant effort from his wife helped him reshape his life and relationship for good.
Zach Williams talking about his wife 
While he has had his share of lows in life, his wife, on the other hand, also came from a traumatic past, as the singer addressed in the interview. Describing one of the harsh experiences she faced while young, he said,
She went through a pretty traumatic fire accident when she was about fourteen years old, and she almost lost both of her legs.
He continued sharing the unfortunate incident, saying that she was taken to some of the world's best surgeons after her rescue. Luckily, they could save her legs, but she had to spend a year in burn recovery.
Love life of - Is Jerry Cantrell Married? Inside His Mysterious Love Life
Zach further said that his song Survivor was inspired by his wife's story. In his words,
When I think of the lyrics 'you pull me out of the fire, I am a survivor,' I am literally picturing God just pulling her out of this house of fire she was in.
When the two first met each other, both were struggling in their own ways in life, but their union turned out to be the best thing for the duo. Talking about his relationship with his wife, he quoted,
She's kind of saved my life and maybe I've kind of helped save her's.
Although the pair tied the knot several years ago, they do not share children. But Zach is step-father to two children from his wife's previous relationship.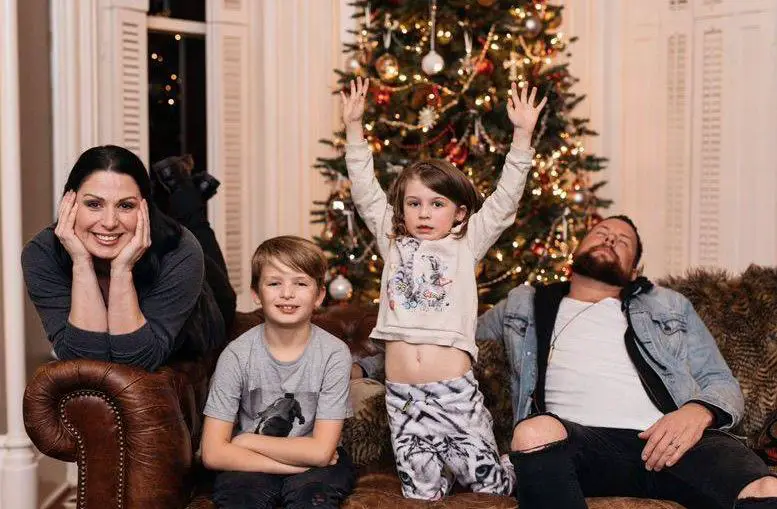 Zach Williams's family portrait with his wife and children (Source: Facebook)
The singer took to his Facebook to share his picture-perfect family moment with his beloved wife and children on the occasion of Christmas, sending out his warm wish to his followers.
Despite the ups and downs in each other's lives, the couple never stopped helping one another grow. And the positive impact of his happy relationship is also reflected in his professional life.
More on - Know What Tate McRae Has To Say About Relationship
What Is Zach Williams's Net Worth?
Zach, age 40, started being known to the music world through his music in 2007 when he was a member of the rock band Zach Williams & The Reformation.
At the time, he was also a member of another band named the Christian group Brothers of Grace. Later he went solo in 2016.
In total, the singer has four albums under his belt, which were all well-received by his fans. His success resonates through several of the recognitions he was bestowed upon throughout his career. In addition, he is a recipient of the awards such as the Grammy Award, Best Contemporary Christian Music Album, Best Contemporary Music Performance, and so on.
Although the precise figure of his fortune remains unreported, Zach, who has reached a considerable height in his profession, must have garnered a significant amount of net worth.