Sports
Footballer Zack Moss Says He Plays For His Mother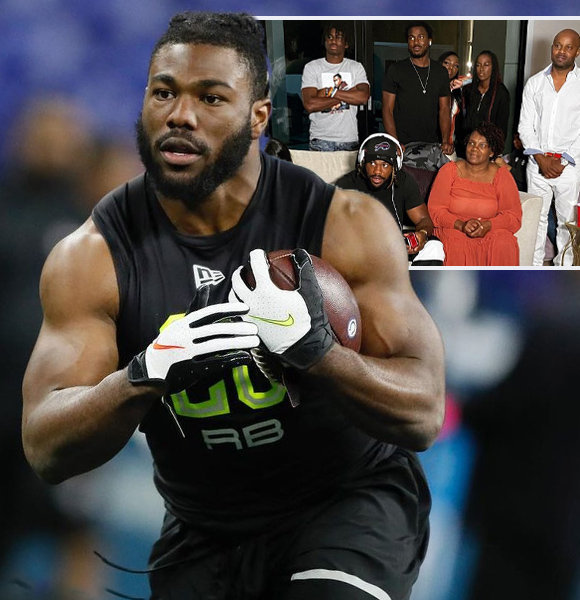 American football running back Zack Moss, who is considered a tremendous asset to football, credits his mother for his monumental success in sports.
Though his parents split when Zack was just starting out his professional career as a footballer, they played an enormous role in shaping him into a well-celebrated athlete.
Treasuring the significant moment of his 2020 NFL draft and his celebration with his family, the athlete, took to his YouTube channel to share a short documentary evident in his tight-knitted bond with his family members.
Who Are Zack Moss's Parents?
The Buffalo Bills running back is a big family guy at heart, and it clearly shows through the short documentary he uploaded on May 11, 2020.
Zack's parents are Anthony Moss and Cassandra Moss. However, his parents split a few years back when his career as an NFL star had not even started.
Although the NFL athlete is not very vocal about his relationship with his father, he does not miss to show his love and gratitude to his mother, which suggests he is closely bonded to his mother.
In the documentary video, where all his family, including his mother, brothers, and girlfriend, were present, his father's absence alone was enough to imply he might have grown apart from his father.
Nonetheless, his parents' split remains unaddressed. But, the athlete finds himself blessed to have his mother as his role model.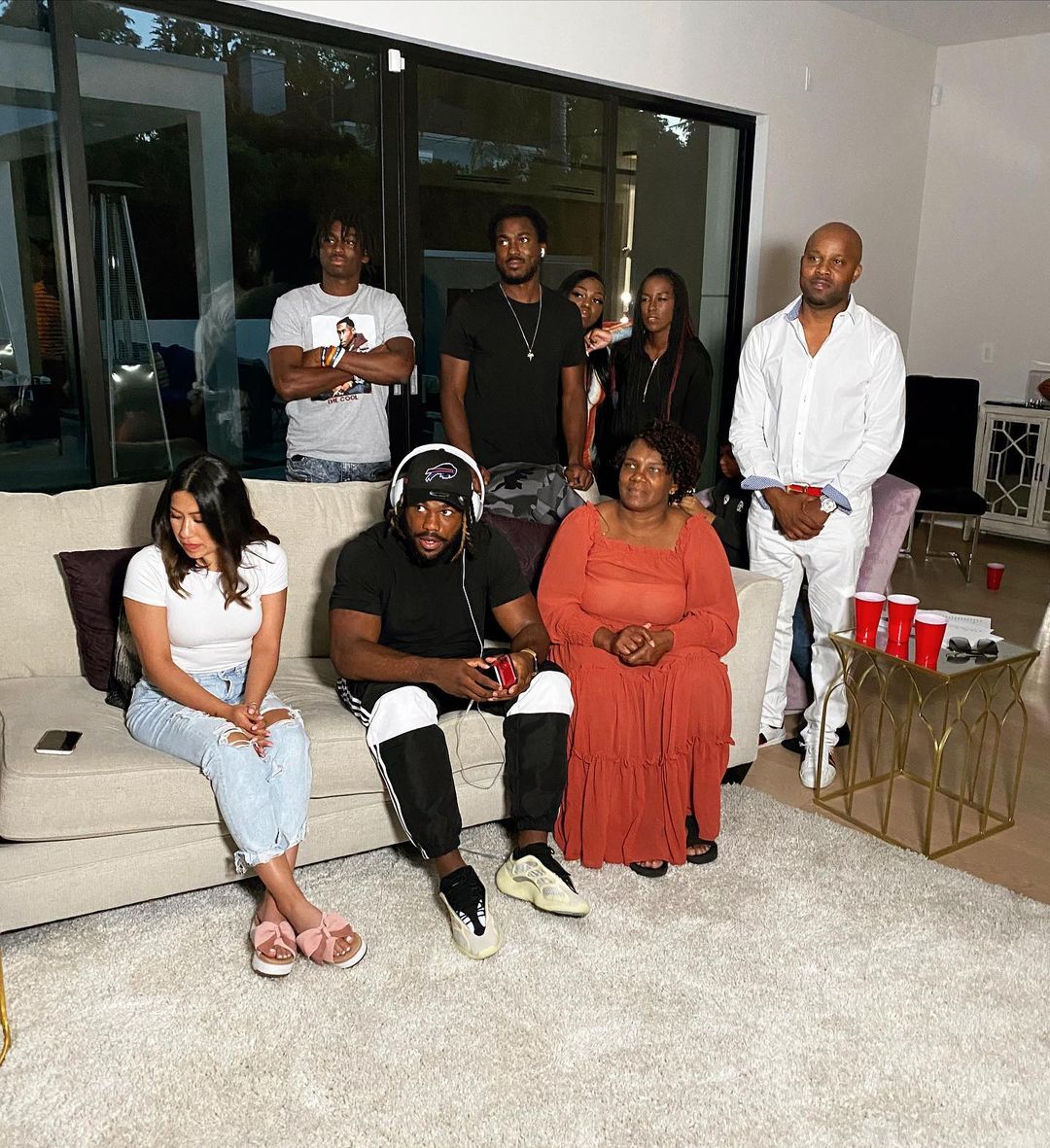 Zack Moss with his family (Source: Instagram)
Get to know - James Conner's Emotional Surprise to His Parents
Zack expressed his sentiments towards his mother in the draft video, saying, 'draft day is special to me. But it's more about my mom.' Further, he said that his mother is the reason why he plays the game.
The proud mother was no less in showering her son with praises. Talking about Zack's upbringing and the influence of sports in his life since an early age, Cassandra stretched, 'He has been a great kid from the beginning.'
Reflecting on his elementary school days, the proud mother said that he was kind of the kid all teachers would want. And, still, now he is a person many idolize. No wonder his parents raised him right.
Continuing to prove his dominance in the arena, Zack is already receiving immense recognition for his talent. Well, his dedication and passion for the game sprouted since a young age. 
More on - COUPLE ALERT! Find Out about Justin Jefferson's Girlfriend
More on Zack Moss
Zack has maintained his reputation as a profound athlete since his high school days. While he attained Hallandale High School in Florida in his senior year, he shared the arena with Tyler Huntley, who became his future college teammate.
With an outstanding record and praise-worthy gameplay, Zack continued playing football for the University of Utah. As a freshman in 2016, his stats were only going up, while an unfortunate incident almost cost him his career in 2018.
But, nothing was holding him back. Recovering from his knee injury, Zack returned in 2019 for his senior year season, and he came back even stronger and louder. His return proved to be remarkable when he became the University of Utah's all-time leading rusher.
Regarding the proud moment, Zack's mother showered him with congratulations saying, 'It has been a blessing, and I thank God how he has blessed him, and he has been able to do what he said he would do.'
Good fortune never stops pouring in for those who put in the work. Zack is all set to bag countless wins and recognitions by signing a 4.61 million dollars contract with Buffalo Bills as a 2020 NFL draft.
Given the effort he shows out in the arena, the athlete can achieve greater milestones that many could only think of.